Adult Activities
StreetTT
StreetTT is a global community of street Table Tennis players that anyone can join. The StreetTT app connects players in a worldwide street championship and provides the tools to come together around any table, free. It is a community-run platform, mobile and web app, that seeks to unite and grow the 1000+ players within the street table tennis community.

Simply download the StreetTT app and find an opponent to play table tennis. Any player (16+) can create a free profile and submit their own match results, entering them into a global ranking of street players. Players can also win badges for achievements and activity.
To get involved, just scan the QR code below or on the table tennis tables at Hermit Road Recreation Ground, Central Park and Royal Victoria Gardens.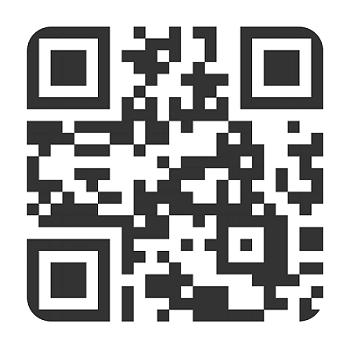 To find out more about StreetTT please visit: https://www.streettt.com/about
Adult Female Football Sessions
Turn up and play sessions for women 16 years and over. All abilities welcome!
Day: Thursday
Time: 7-8pm
Cost: £3 per session
Venue: Newham Leisure Centre, 281 Prince Regent Lane, Plaistow E13 8SD
Booking link - http://tinyurl.com/NewhamFemFooty
For more information, please contact Sports@activenewham.org.uk / 07741 292893

Table Tennis
Turn up and play table tennis at Newham Leisure Centre is a weekly opportunity for people to play family, friends and other local residents. Each player pays £2.00 on entry. Participants must register at the centres reception. Session is run on a first come first served bases.
Two tables available. Max attendance per table is 6 players.
Day: Sunday
Time: 4-6pm
Venue: Newham Leisure Centre, 281 Prince regents Lane, Plaistow, E13 8SD
For more information, please contact Sports@activeNewham.org.uk / 07741 293506
Walking Basketball
Walking Basketball is a fun, rewarding sport that provides low impact, cardio exercise – improving fitness and allowing you to play as part of a team. Come along, join the fun and play with new people!
Day: Saturdays
Time: 11am-12noon
Venue: Beckton Globe Sports Hall, 1 Kingsford Way, E6 5JQ
Age: 35+
Cost: Free
Participants must book in advance.
For more information and to register, please contact 07850 086914 or email health@westhamunited.co.uk
Women's Only Pilates with Uzmaa
No matter what your ability, this Pilates session for women helps participants to learn new skills and explore movement in a fun and supportive environment.
Day: Wednesday
Time: 12noon - 1pm
Cost: Free

Venue: Masjid Ibrahim – Masjid and Islamic Center,721-723 Barking Road, E13 9EU

Booking link: https://tinyurl.com/PilatesIbrahimMosque

For more information, please contact Sports@activeNewham.org.uk / 07741 293506
Verses Arthritis
Verses Arthritis
A 12 week exercise programme 'Let's Move with Leon' for people with arthritis who want more movement in their lives.
Get Active, Get Healthy
Each community forum area is providing a number of activities online and face to face as part of their Get Active, Get Healthy Programme. To find out what's going on in your area please contact:

Beckton & Royal Docks - CN.BecktonRoyalDocks@newham.gov.uk
Custom House & Canning Town - Merdeen.wright-simpson@Newham.gov.uk
East Ham - CN.EastHam@Newham.gov.uk
Forest Gate - CN.ForestGate@newham.gov.uk
Green Street -
Manor Park - Annita.campbell@newham.gov.uk
Plaistow - Joanna.Sniegucka@newham.gov.uk
Stratford & West Ham - CN.Stratfordwestham@newham.gov.uk
Bikeworks
Cycling for Wellbeing. This is a cycling support group for people experiencing a wide range of health issues including those who are anxious, experiencing mental health challenges or who are socially isolated. The free 4 week programmes will take place on the Olympic Park and provide an opportunity to meet new friends, build confidence, learn new skills and feel the benefits of regular physical activity.

For more information or to book a place, please go to www.bikeworks.org.uk/cycleforwellbeing
All Ability Cycling Club
Drop-in cycling sessions designed for people with learning, physical and/or sensory disabilities to enjoy cycling using a range of adapted cycles, including single/tandem tricycles, side-by-side cycles for two or more people, wheelchair platform cycles and go-kart style recumbent cycles. No booking needed. Just turn up!
Day: Friday
Time: 11am-1pm
Cost: Free
Venue: Central Park (by the café), E6 3AJ
For more information, please visit: www.bikeworks.org.uk/all-ability or contact Bikeworks at all.ability@bikeworks.org.uk / 0208 980 9778 option 3
Sporting Memories Club
Come along, listen, and share sporting memories with older sports fans, and take part in fun activities. Free Refreshments provided.
Day: Wednesday
Time: 10am-12noon
Age: 50+
Cost: Free
Venue: East Ham Library, 328 Barking Road, E6 2RT
To register of for more information, please contact Sports@activeNewham.org.uk / 07741 293506
Pan Disability Football
Day: Saturday (fortnightly)
Time: 10-11am
Age: Adults 16+
Cost: Free
Venue: Newham Leisure Centre, 281 Prince Regent Lane, Plaistow E13 8SD
For more information, please contact Sports@activeNewham.org.uk / 07741 293506
Beckton parkrun
A free, fun, and friendly weekly 5k community event. Walk, jog, run, volunteer or spectate – it's up to you!
Day: Saturday
Time: 9:00am.
Cost: Free but you must register before you go along.
Venue: Beckton District Park South (meet at the Will Thorne Pavilion).
For more information, please visit: https://www.parkrun.org.uk/beckton/
Victoria Dock parkrun
A free, fun, and friendly weekly 5k community event. Walk, jog, run, volunteer or spectate – it's up to you!
Day: Saturday
Time: 9:00am
Venue: Victoria Dock, Siemens Brothers Way, London, E16 1GB.
Cost: Free but you must register before you go along.
For more information, please visit: https://www.parkrun.org.uk/victoriadock/
Exercise Cards
If you're spending more time at home, it can be hard to stay active. However, there's no reason staying at home means staying still!

We have produced a set of exercise cards to keep you moving at home.

Exercise Cards(PDF)
Keep Fit, Stay Fit
Free weekly female only sessions including Circuit Training, Exercise to Music, Weight Management, BMI, Blood Pressure Checks, Health & Wellbeing Talks and Nutrition Advice.
Day: Wednesdays
Time: 9:30am-12noon
Cost: Free
Venue: Jack Cornwell Community Centre, Jack Cornwell St, London E12 5NN
To book or for more information, please contact info@p-a-l-a-c-e.com / 07795 064116
Mental Wellbeing Badminton
Day: Monday
Time: 10:30am-12noon
Cost: Free
Venue: Newham Leisure Centre, 281 Prince Regents Lane, Plaistow, London E13 8SD
Booking link
For more information, please contact Sports@activeNewham.org.uk / 07741 293506
Inclusive Activity Session (Multi-Sports)
Day: Tuesday
Time: 10:30am-12:30pm
Cost: Free
Venue: Newham Leisure Centre, 281 Prince Regents Lane, Plaistow, London E13 8SD
Booking link
For more information, please contact Sports@activeNewham.org.uk / 07741 293506
Learning Disabilities Dance
Day: Wednesday
Time: 12noon - 1pm
Cost: Free
Venue: Atherton Leisure Centre, 189 Romford Road, Forest Gate, London E15 4JF
Booking link
For more information, please contact Sports@activeNewham.org.uk / 07741 293506
Inclusive Activity Session (Multi-Sports)
Day: Thursday
Time: 10:30am-12:30pm
Cost: Free
Venue: East Ham Leisure Centre, 324 Barking Road, East Ham, London E6 2RT
Booking link
For more information, please contact Sports@activeNewham.org.uk / 07741 293506
Learning Disabilities Pilates
Day: Friday
Time: 11:00am-12noon
Cost: Free
Venue: Atherton Leisure Centre, 189 Romford Road, Forest Gate, London E15 4JF
Booking link
For more information, please contact Sports@activeNewham.org.uk / 07741 293506
Visual Impaired Cricket
Day: Friday
Time: 6-7:30pm
Cost: Free
Newham Leisure Centre, 281 Prince Regents Lane, Plaistow, London E13 8SD
Booking link
For more information, please contact Sports@activeNewham.org.uk / 07741 293506
Sensory Tennis
Day: Saturday's
Time: 1:15- 2:15pm
Cost: Free
Venue: East Ham Leisure Centre, 324 Barking Road, East Ham, London E6 2RT
Booking link
For more information, please contact Sports@activeNewham.org.uk / 07741 293506