The 50 Steps to a Healthier Newham health and wellbeing strategy was a three-year strategy, which launched in 2020. It talked about the shared vision for how we would work together to make a real difference to the health and wellbeing of Newham's residents and the borough as a whole.

Since 50 Steps launched, we have been through the most unpredictable and unprecedented times: COVID-19 dominated health, wellbeing and inequalities throughout 2020 - 2022. Today we face on going increases in costs, with more and more people finding it hard to meet their daily needs, weather and climate changes, and pressures across the public sector.

So, we're refreshing the 50 Steps strategy. This is not a new strategy - it builds on all the amazing work that we have done together, that people in their communities have done for each other, and that community groups, voluntary organisations, churches, mosques, gurdwaras, temples, schools, businesses – all of us – have done to get healthy, be healthy, and stay healthy.

The next version of the 50 Steps strategy will focus on three things:
People: Delivering services and interventions that support individuals and communities to be healthy, with a focus on those who have the greatest health need.
Places: Making Newham a people-friendly, healthy environment where every individual can thrive.
Partnerships: The ways of working, and principles of a whole-system approach, that will be used to improve health and wellbeing in Newham. These apply to how all other steps will be delivered.
Running through all of the above are three Golden Threads: ensuring health equity, responding to the climate crisis, and creating an inclusive economy where everyone can reach their potential and meet their financial needs.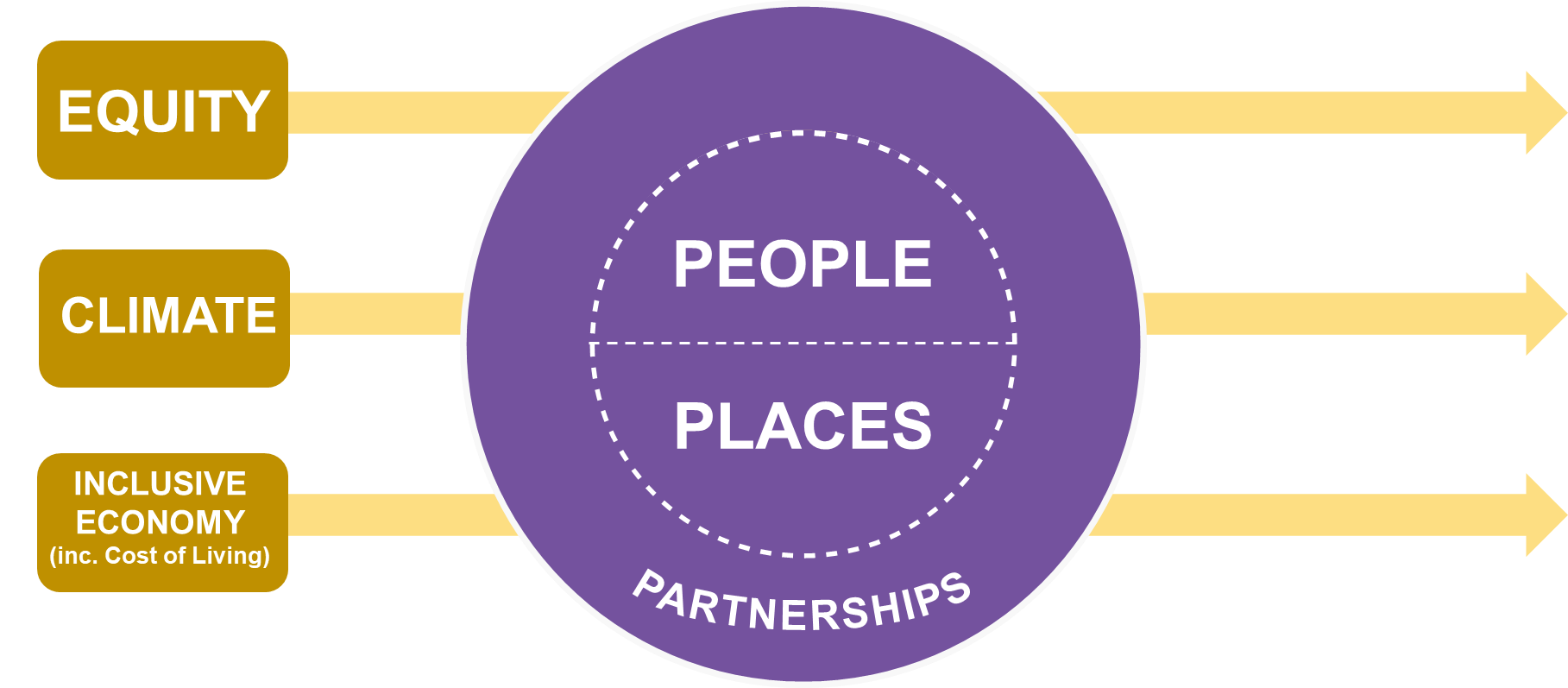 We want to hear from you!
As we develop the strategy, we want to hear from people who live and work in Newham. If you want to come and share your thoughts and help us shape the detail please join us at one of these upcoming events.
| Date | Event | Location | Time |
| --- | --- | --- | --- |
| Wednesday 1 November 2023 | Stratford Local Area Forum | Old Stratford Town Hall | 6.30 - 8.30pm |
| Wednesday 8 November 2023 | Little Ilford, Manor Park, East Ham and Wall End Local Area Forum | East Ham Town Hall | 6.30 - 8.30pm |
| Tuesday 14 November 2023 | Coffee Morning | Custom House Library | 11am - 12.30pm |
| Wednesday 15 November 2023 | Green Street, Plaistow & Boleyn Local Area Forum | East Ham Town Hall | 6.30 - 8.30pm |
| Tuesday 21 November 2023 | Support Your Wellbeing Morning | North Woolwich Library | 11am - 12pm |
| Wednesday 22 November 2023 | Forever Young / Knit & Natter | Beckton Globe Library | 10.30am - 1pm |
| Wednesday 22 November 2023 | Canning Town, Custom House, Royal Docks & Beckton Local Area Forum | Canning Town Library | 6.30 - 8.30pm |
| Thursday 23 November 2023 | Coffee with Friends | East Ham Library | 10am - 12pm |
| Tuesday 28 November 2023 | Over 50s Group Coffee Morning | Katherine Road Community Centre | 11am - 12pm |
Over the next three years (2024-2027) we will be regularly highlighting work that is going on across Newham in support of the strategy. If you or someone you know is doing work to help people in Newham to be healthy and happy – it can be anything, it doesn't have to be their job – we'd like to hear your story. Please complete this short form.

For more information about the 50 Steps refresh please email 50steps@newham.gov.uk

To find out more about the 2020-2023 50 Steps to a Healthier Borough strategy visit www.50steps.co.uk or you can read the reports published over the last three years below.
50 Steps Update Report for 2022 (PDF)
50 Steps Update Report for 2021 (PDF)
50 Steps Health and Wellbeing Strategy 2020-2023 (PDF)
Other related strategies that may be of interest are:
More public health reports and strategies can be found on the Public Health Reports, Strategies and Fact Sheets page.