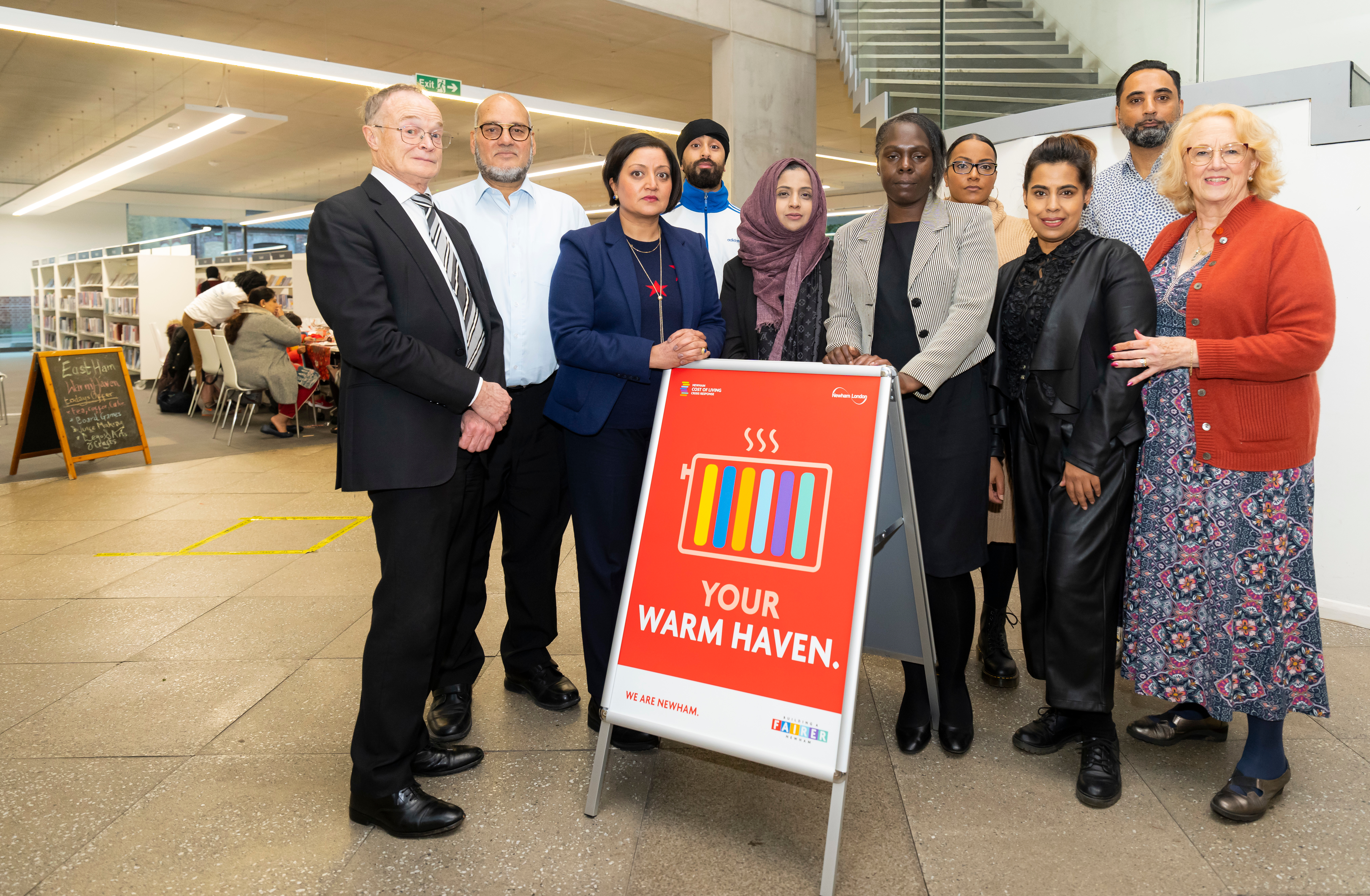 Grants now available to help partners offer Warm Havens. Latest step in borough wide response to the cost of living crisis.
Newham Council has launched the first phase of its network of Warm Havens available in libraries and community centres. Operating according to the Warm Havens charter developed with residents and voluntary sector partners, the dedicated safe and inclusive spaces will give practical help for anyone needing respite due to the cost of living crisis.
From this week, 10 libraries and six community centres are dedicated Warm Havens and will be open until the end of March 2023 throughout the coldest winter months. At the same time, every single library in Newham will now have extended opening hours until 8pm Monday through Saturday. Four libraries will now also open on Sundays while the remaining ones will open on Sundays from mid-November when the weather is colder.
To help other partner organisations to offer Warm Havens, the Council has also announced the launch of a dedicated grants programme. This will give up to £500 to a voluntary sector or faith organisation considering becoming a Warm Haven and could be used to, for example, expand the services available to residents within the space. The ambition is through partnerships to ensure as many residents can receive help.
Mayor of Newham, Rokhsana Fiaz OBE said: "The Cost of Living Crisis facing so many households in Newham means that we are providing even more support for our residents. As part of our response, we've opened our network of Warm Havens across our libraries which will provide those in need with a safe, non-judgmental, and warm place to go. It is not right that, in one of the richest countries in the world, so many of our residents are unable to afford to heat their homes and are facing financial instability due to inflation, soaring energy bills, and rising food costs.
"All 10 of our libraries will be open for the longer hours across the coldest months of the year till March 2023. Whatever your reason for visiting the warm havens, we understand and respect that everyone's needs might be different, so our Warm Havens will be a safe and confidential space. If you need to talk, staff and volunteers will be on hand to provide a welcome, listen and, if needed, offer guidance on information and support."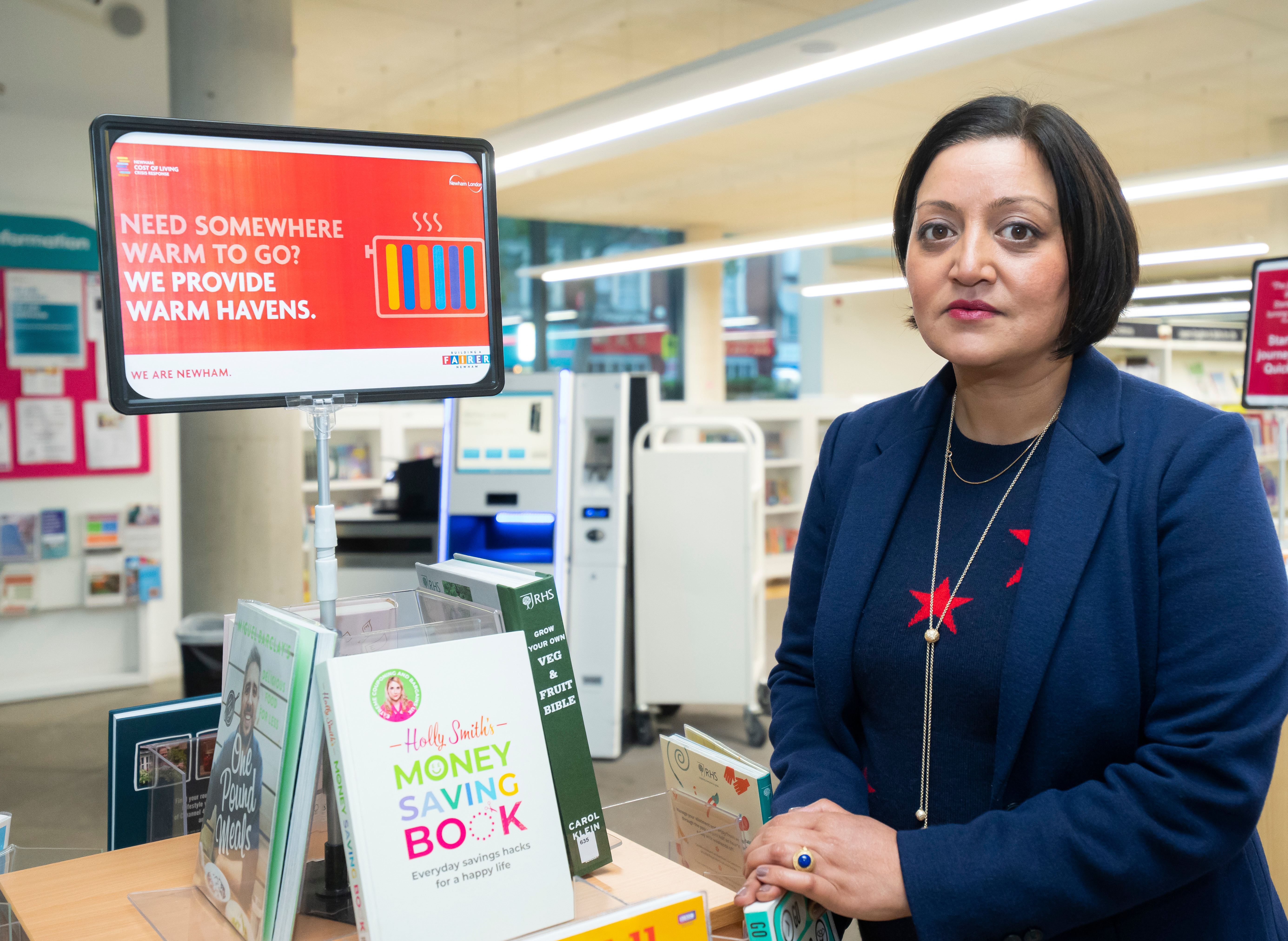 The Warm Havens are available at:
Beckton Globe Library
Canning Town Library
Custom House Library
East Ham Library
Forest Gate Library
Green Street Library
Manor Park Library
North Woolwich Library
Plaistow Library
Stratford Library.
The Warm Havens in community centres are at:
Trinity Community Centre
Katherine Road Community Centre
Woodman Community Centre
Jack Cornwell Community Centre
Jeyes Community Centre
Forest Lane Lodge.
A map showing all the Warm Havens is at www.newham.gov.uk/warmhavens.
For more information on the Warm Haven grant programme, visit https://www.newham.gov.uk/warmhavens