The Pollution Gate
Location: Romford Road (next to the North Circular), near Grantham Road, Little Ilford
Designer: Office S&M
Status: In progress
Project Description:
The Pollution Gate is designed to make passers by think twice about the quality of air that we breathe. This issue was highlighted by the residents of Little Ilford, who asked us to emphasise health as the priority for their area.
The Pollution Gate acts as a shelter from not only sun and rain but also from pollution; the paintwork includes a technology which breaks down harmful pollution into salts. The gateway points the way to a better future; increasing travel choice, encouraging clean streets, and flagging the need for measures to reduce levels of pollution.
Current View: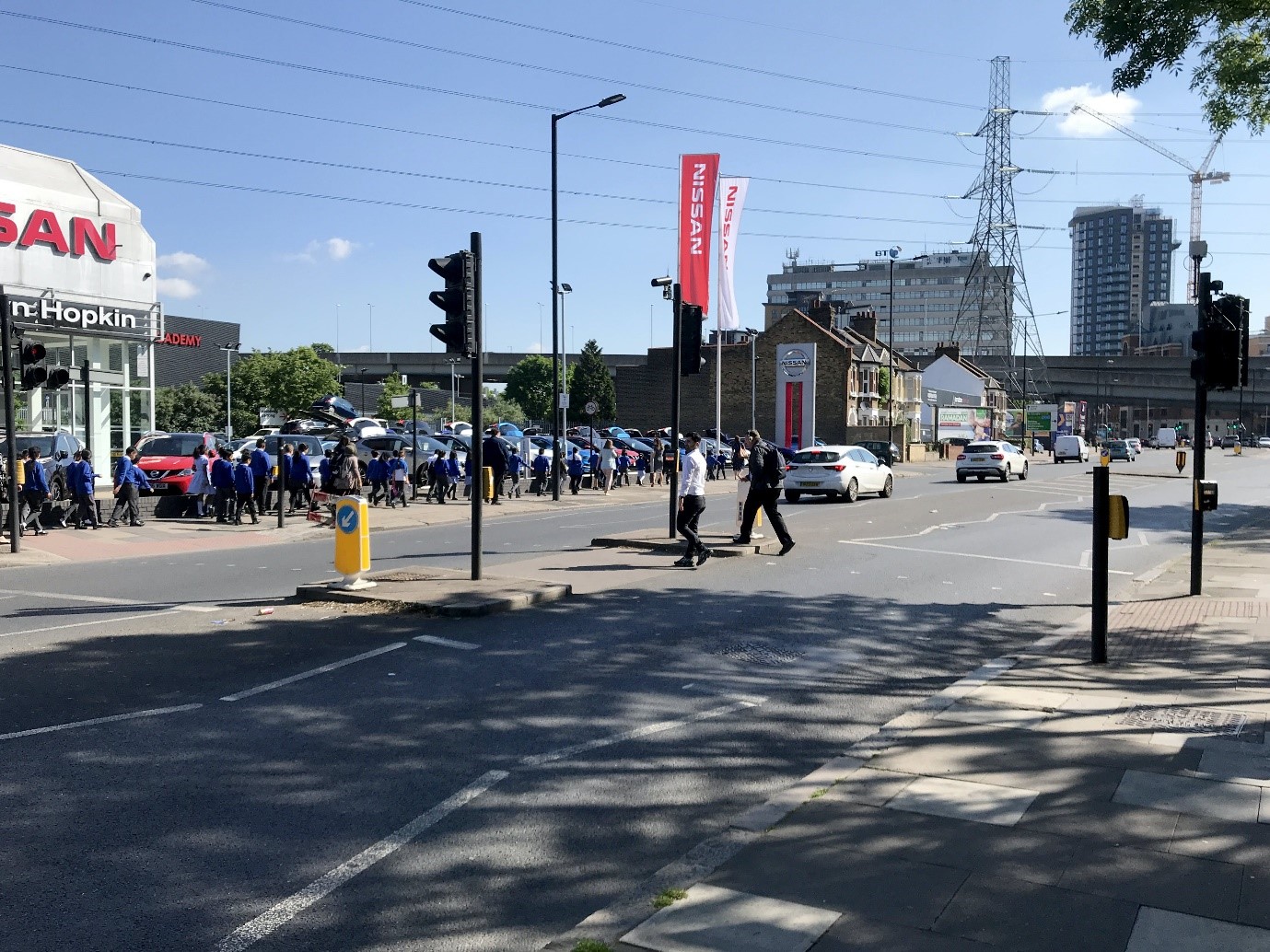 Proposed View: