Project Info: PlayGrown
Location: Leytonstone Road (base of Henniker Point)
Designer: Irene Astrain, Astrain Studio
Status: Installation completed July 2022
Project Description:

PlayGrown is a green and joyful play area oasis that enhances residents' views from Henniker Point, strengthens their connection with the community and provides a playful meeting point for children and their parents.
The patterns on the floor, which have been designed with the help of the pupils at Maryland Primary School, come alive as three-dimensional planters. We hope that anyone walking past, playing, or meeting here will enjoy the smells and colours of this city garden.
Before Installation: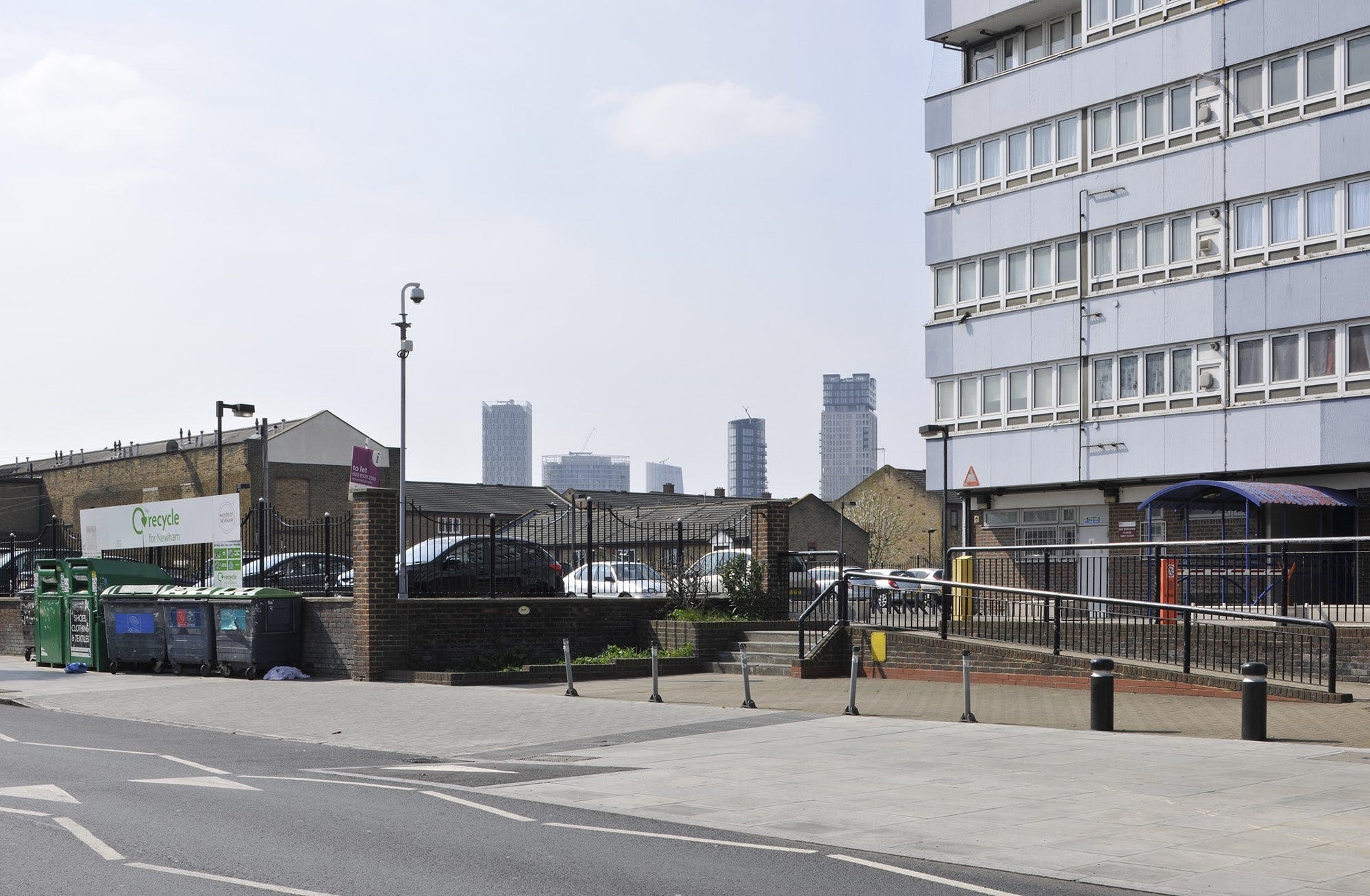 After Installation: