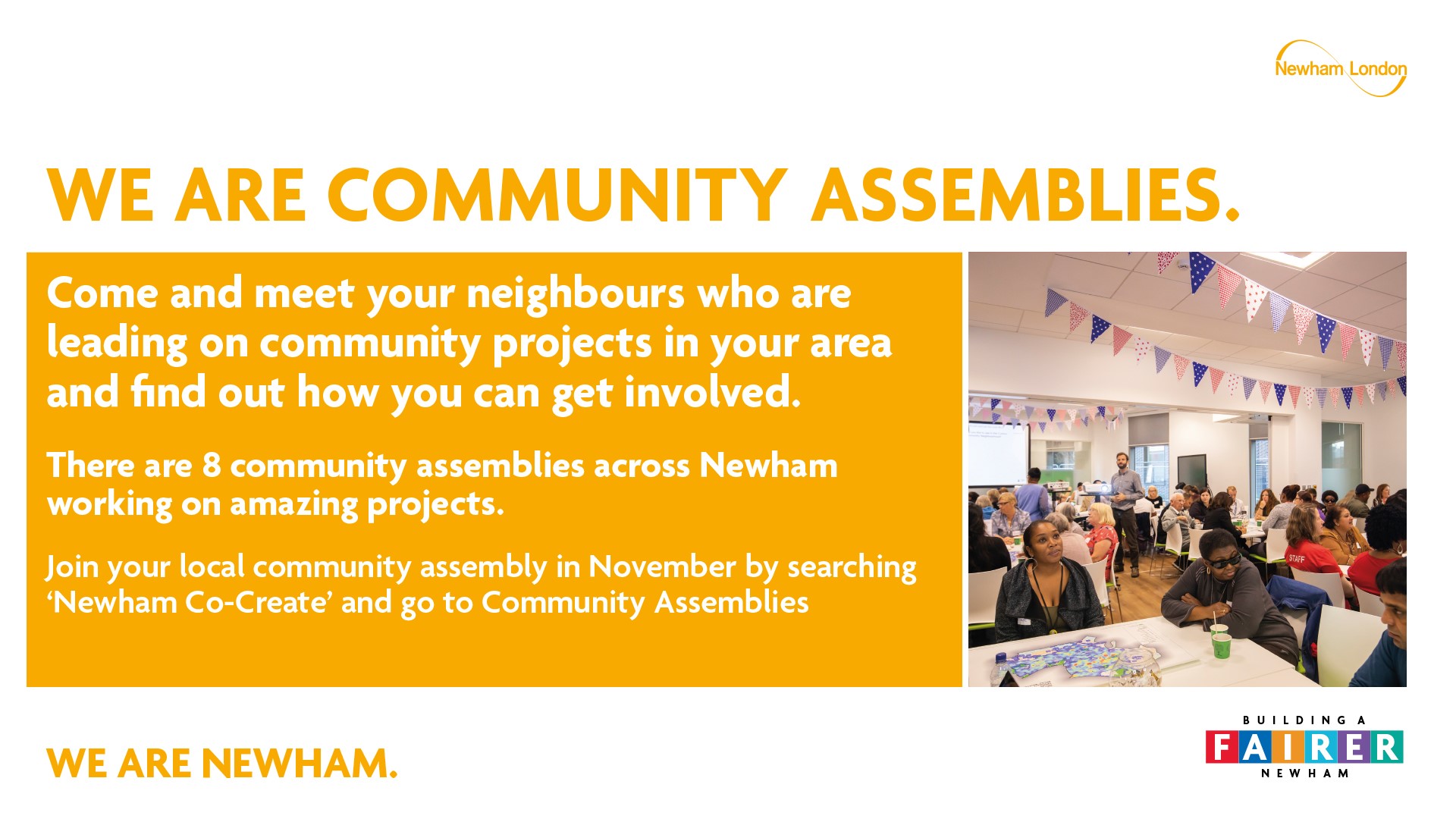 Find out about the projects that you voted for taking place in your neighbourhood.
About this event
Come and meet your neighbours who are leading on community projects in your area and find out how you can get involved.
Lots of projects were voted for by you to be delivered in 8 separate neighbourhoods in Newham. Come and see how the £100K was shared to make improvements in your neighbourhood.
Join us at your local Community Assembly to hear the ideas your neighbours and community groups will be bringing to life.
Enjoy some food, get some info on the projects, make connections and friends, and discover how to get involved…