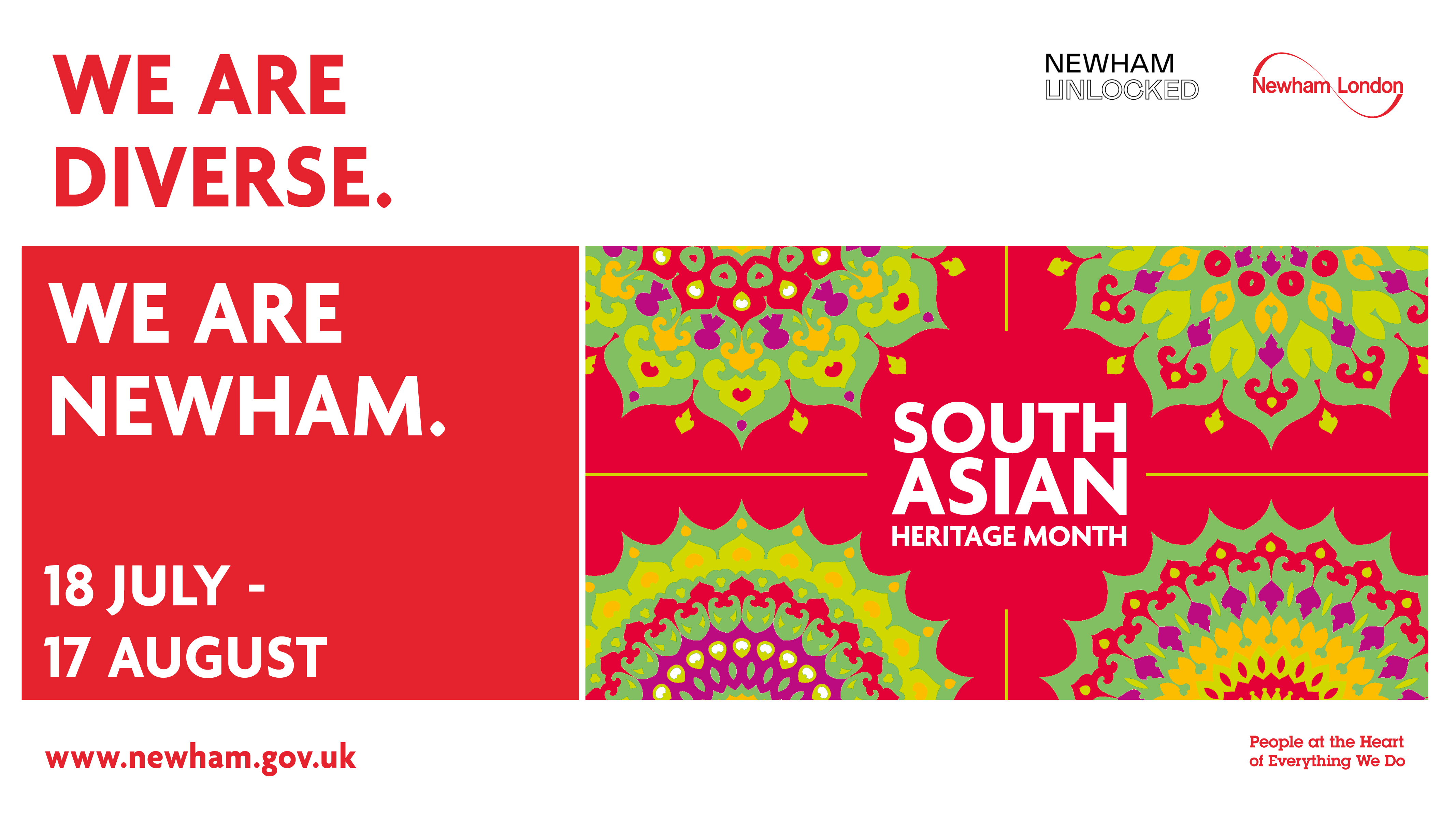 18 July – 17 August 2021 Newham celebrates its first South Asian Heritage Month with a vibrant programme of in person and virtual events.
The month seeks to raise awareness of British South Asian heritage, to help people better understand the diversity of present day Britain and foster social integration.

The free programme will provide the opportunity for people to celebrate South Asian heritage, focusing on the theme of Identity and Migration. Film screenings, food events, a quiz and panel discussions will be staged across Newham throughout the month to celebrate the rich cultural heritage of its residents.

Cllr Muzibur Rahman, Deputy Cabinet Member for Communities said: "This is an opportunity to highlight what it means to be South Asian in the 21st century, as well as look to the past to see how Britain became the diverse country it is today. We invite everyone to join in and celebrate the rich history and diversity of South Asian people who have made the borough their home."

South Asian Heritage Month runs from 18 July to 17 August. Event information and booking at newhamsouthasianheritage.org.

Newham's South Asian Heritage Month exciting range of events include:

Screening of the biographical documentary film, Matangi/Maya/M.I.A, directed by award winning Steve Loveridge.

Young, South Asian and British, a discussion on identity and British culture for young people, with Mumzy Stranger amongst the speakers.

Newham's Bobby Seagull, will quiz you on all things South Asian – from food to music, from culture to sport, from geography to history, get ready for an uplifting evening suitable for the whole family.

Tiffinwalli Asian Heritage Project will host an evening of food – history, demonstrations and dinner!

Nadia Ali chairs an all-female panel discussion on migration and identity.

Comedian Salman Malik, will host a vibrant evening of literature, dance and spoken word.