Windrush Stories
Books
As the Windrush Generation gets older, storytelling and the need to pass information down to children and young people becomes more and more important.
The Place For Me – Stories About The Windrush Generation
The lives of the Windrush Generation can be explored in this new full-colour anthology suitable for readers aged 8+ which features a story from Newham's very own Quincy The Comedian, and a foreword from Baroness Floella Benjamin, DBE. This book presents 12 moving tales of sacrifice and bravery, inspired by first-hand accounts of the Windrush Generation.
"Home ain't jus' where you live. Home is your heart an' yer history."
Each inspiring story helps to bring the real experiences of Black British people into focus.
Produced in partnership with Black Cultural Archives to honour the Windrush Generation.
Includes ten photo-packed fact sections.
The contributors: K N Chimbiri, Kevin George, Salena Godden, Judy Hepburn, Ashley Hickson-Lovence, Kirsty Latoya, Katy Massey, E L Norry, Quincy the Comedian and Jermain Jackman. With cover art by Joelle Avelino.
Black Cultural Archives is the only national heritage centre dedicated to collecting, preserving and celebrating the histories of Black people in Britain. 50p from every copy sold goes to BCA.
The Place for Me can be purchased from Newham Bookshop.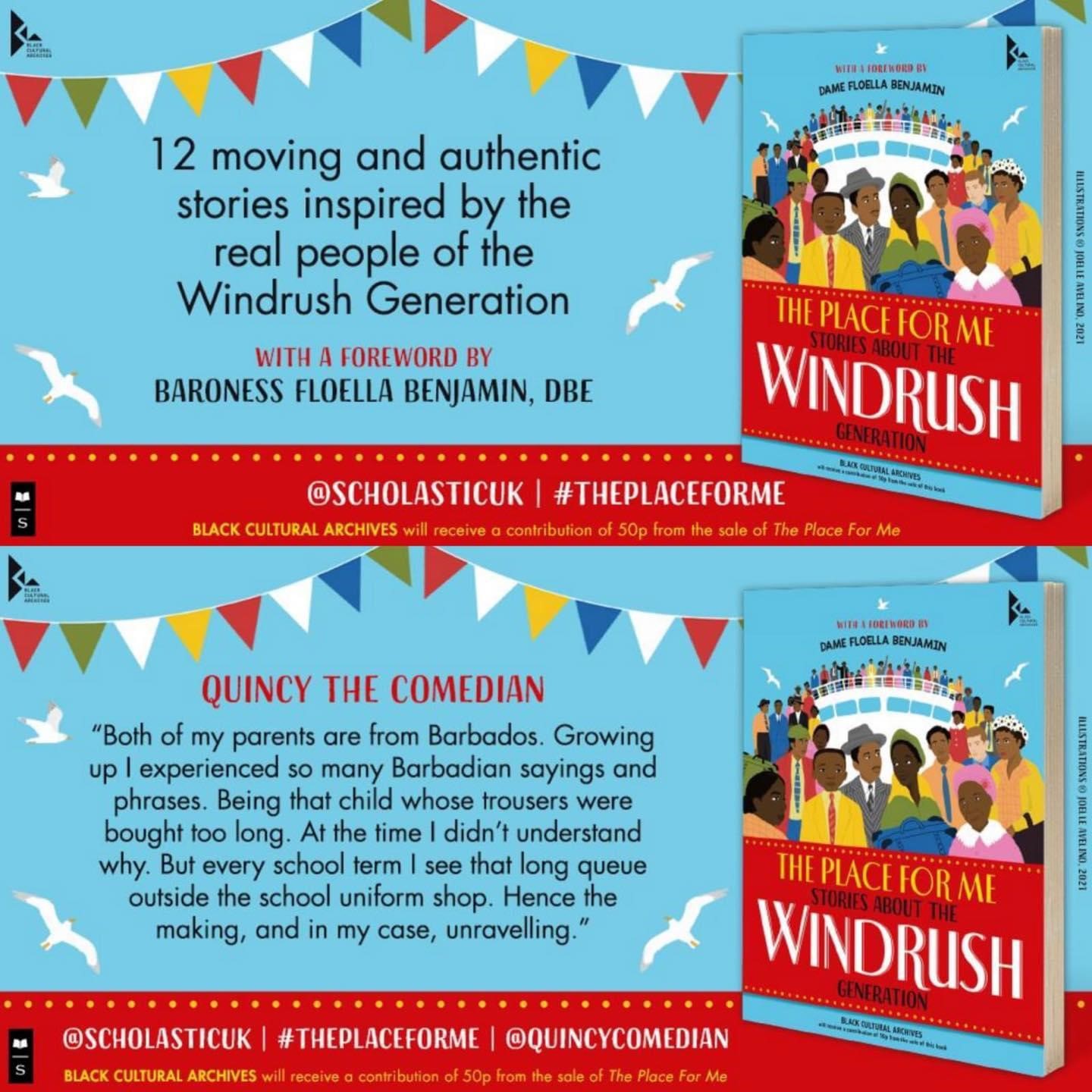 Windrush Child by Benjamin Zephaniah
In this heart-stopping adventure, Benjamin Zephaniah shows us what it was like to be a child of the Windrush Generation.
Leonard is shocked when he arrives with his mother in the port of Southampton. His father is a stranger to him, it's cold and even the Jamaican food doesn't taste the same as it did back home in Maroon Town. But his parents have brought him here to try to make a better life, so Leonard does his best not to complain, to make new friends, to do well at school – even when people hurt him with their words and with their fists.
Listen to writer and poet Benjamin Zephaniah discuss what he would like readers to draw from the book.
Windrush Child can be purchased from Newham Bookshop
Windrush at Newham Word Festival
This year's Newham Word festival features two fabulous Windrush stories:
Windrush and Beyond with Paula David, Saturday 26 June 2pm, online, for ages 8+
The Windrush Generation came when England made the call to the Caribbean islands. They were the generation of Caribbeans that helped rebuild the hospitals, worked on London Transport and helped to nurse a war-torn country back to health. Listen to the stories of Dawn and Mili from arrival to departure. The Windrush contribution should never be forgotten.
How to attend: at the start date you can watch the video premiere on the newham word festival website.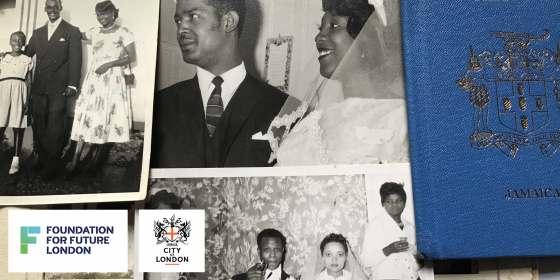 Cordelia The Stowaway with Helen McDonald, Saturday 26 June, 3.30pm, Discover Children's Story Centre, for ages 6+
In an interactive storytelling combining drama and music, Helen McDonald brings to life the story of a determined Jamaican woman who boards the Empire Windrush in a desperate attempt to find her lost brother after the Second World War.
This event will include access to Discover's Story Worlds, 3-5pm. This is a BSL event.
Windrush: Our Stories
This short film, produced specially for Newham Black History Month, features stories from Newham's Windrush Generation who share their memories and treasures that remind them of home. The film also features Phyllis Nelson who tragically lost her life earlier this year. Phyllis was a mainstay of her community and will be sorely missed.