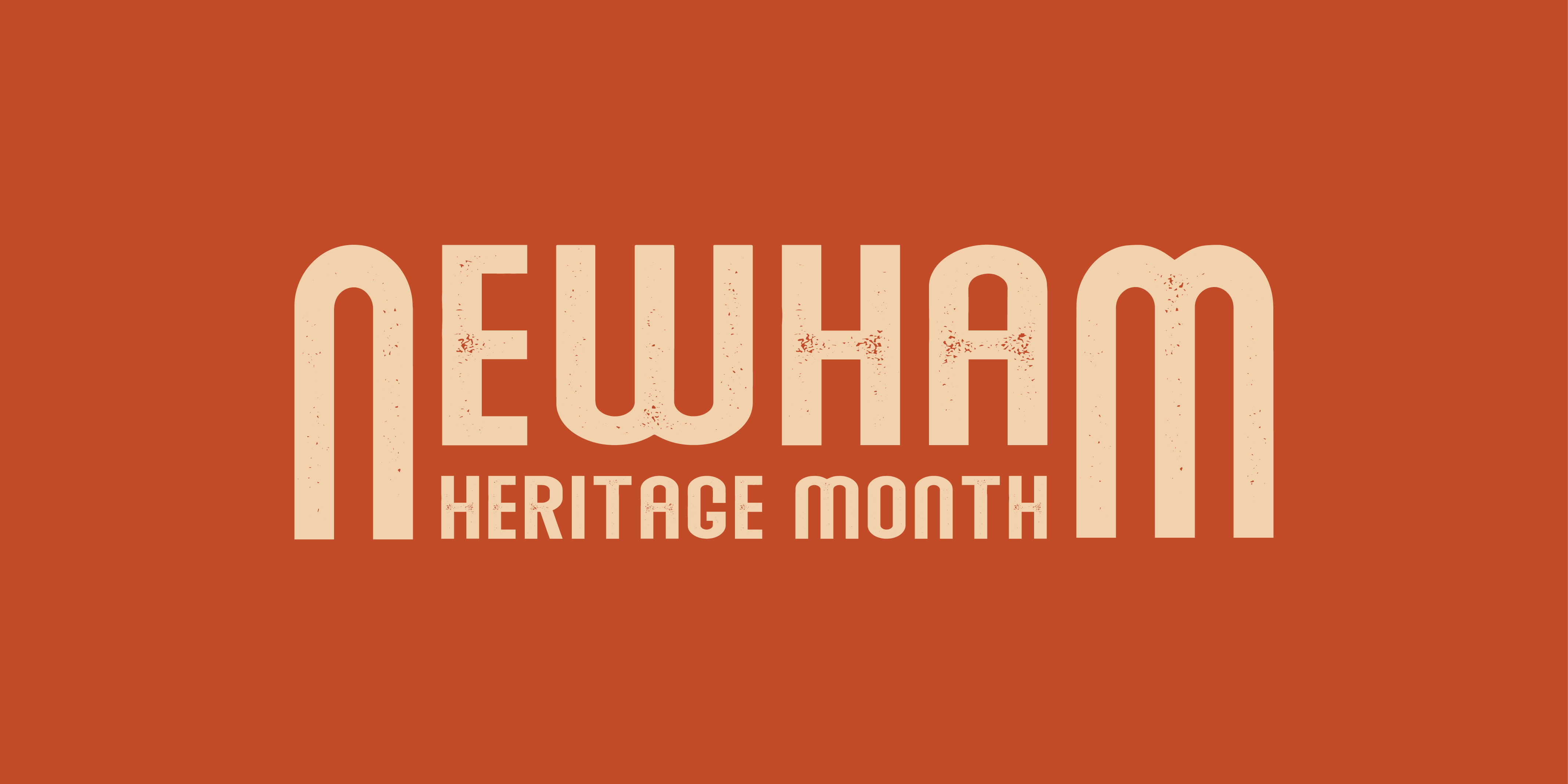 This year's exciting programme announced. Created by the local community it brings the fascinating stories of Newham's heritage to life.
Newham Heritage Month will return this May, bringing previously undiscovered stories from our borough to light. The exciting line-up of events and activities selected for this year's programme is announced today. The month-long celebration of Newham's exciting heritage will take place predominantly online, with free events and activities every week. Funded by The National Lottery Heritage Fund, the dynamic offering has been entirely created by local artists, heritage and community groups.

This year's festival takes the theme of 'Shops, Docks and Factories – Newham's urban heritage' embracing the rich history of industry, innovation and creativity in Newham. The festivities will explore the businesses, places and people that make Newham an exciting, friendly and welcoming place to live, with artist-led heritage projects on topics ranging from ground-breaking underground record stores to history-making factory-workers. The vibrant programme will explore what it means to be a citizen in Newham today, living amongst the rich social history of the area, there will be a special visit from Thames Barges in the Royal Docks as well as voices from factories still the backbone of Newham's community. Intriguingly, the programme promises to reveal "Newham's best kept secret".

The festivities will also celebrate the heroes of industry, innovation and creativity at every level, from honouring our corner shops and family-run curry houses across the borough, to paying tribute to the titanic factories and docks which formed Newham's landscape in the last century.

Newham Heritage Month 2021 will reveal insights into Newham's fascinating past, including a unique opportunity to take a literal step back in time, with the chance to visit a recreation of Newham's historic brickworks with a live kiln recreated on site in the Royal Docks.

The projects, who have all received grant funding for Newham Heritage Month 2021 are:
Crate Digging: The influence of De Underground Records
Newham's Wonderful Working Women
Stories of Africans Living in Newham
Counter Culture: Celebrating Newham's corner shops
Designs That Travel
Brickfield: Kilns, Bricks, Working and Dwelling
Drawing Woodgrange Road, Past and Present
Heritage Heroes of Newham
J D McDougall: Newham's Best Kept Secret
Roots of the Curry House
Darning Newham
Connecting the Past to the Present – A Photographic Journey
Creative Shopping around Newham Markets
Voice of the Dragon: Sharing our Heritage
Madge Gill – East London Textiles
Shops, Docks and Factories – A Musical Celebration
Movies and Memories
Rosetta Creative Workshops
Thames Barges in Royal Docks
Islanders
New for 2021, Newham Council has invited projects to share their research, including photos, films and letters, recordings and memories, with Newham's Archives and Local Studies Library, as part of the borough's ambition to ensure the archive is a living, representative repository for our public history.

The 2021 event builds on the success of the first official Newham Heritage Month last year, which saw thousands of local residents participate in virtual walks, art workshops, live theatre, and more, all of which were researched and run by Newham's community, including a hit Newham-themed quiz delivered by local TV star Bobby Seagull.

Celebrating Newham's Year of the Young person, the month of includes many heritage activities which are co-designed and delivered with young people from Newham.

The National Lottery Heritage Fund's generous grant will support the development of a heritage offer that embraces and celebrates the diversity of Newham, London's youngest borough. Newham Heritage Month is organised by Newham Council as part of Newham Unlocked.

The full Newham Heritage Month 2021 programme will go live on www.newhamheritagemonth.org on 1 May 2021.