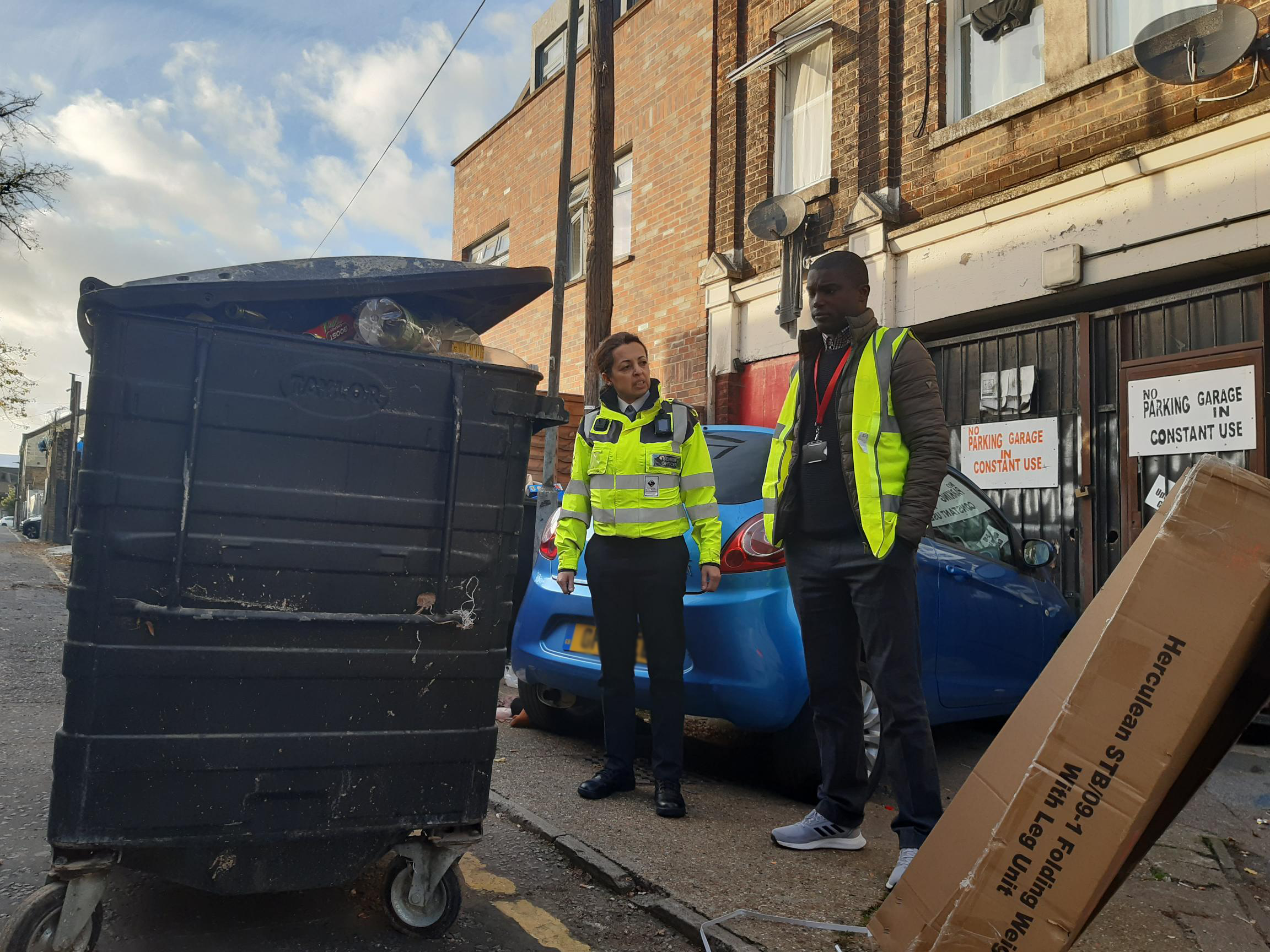 Newham Council has joined forces with the Metropolitan Police to launch targeted days of action to combat street crime, anti-social behaviour and illegal dumping of waste.
The Council listened to concerns raised by residents and on 17 and 18 November officers took to the streets to target hotspot areas across Forest Gate north and south.
Officers from the Council were joined by Cabinet lead for Crime and Community Safety, Councillor James Beckles.
Councillor Beckles said: "Newham residents are at the heart of everything we do. We listened to what residents had to say and we are taking action as a result. Over the past few days I've seen Officers working hard to make it clear that crime, vandalism and anti-social behaviour will not be tolerated in our borough."
Officers walked the streets and green spaces of Forest Gate to clean up illegally dumped waste, search for evidence to track down those responsible, talk to residents about their concerns and knock on doors where anti-social behaviour had been reported.
As a result of the patrols, 9 fixed penalty notices were issued for a range of offences including illegal commercial and domestic fly tipping, littering commercial vehicles on the highway
Councillor Beckles added: "Council officers are continuously responding to the increasing demand of reports of environmental crime and anti-social behavior. In addition, we recognise the importance of working together with communities, and a key part of this two-day event has involved the Council taking the time to visit residences and businesses to listen, and encourage education and prevention."
The activity follows similar days of targeted action held in Beckton, Custom House and Canning Town South. The Council will continue to regularly target hotspot areas, identified from analysis of complaints and reports from residents, to crack down on anti-social behaviour and future days of action are planned.