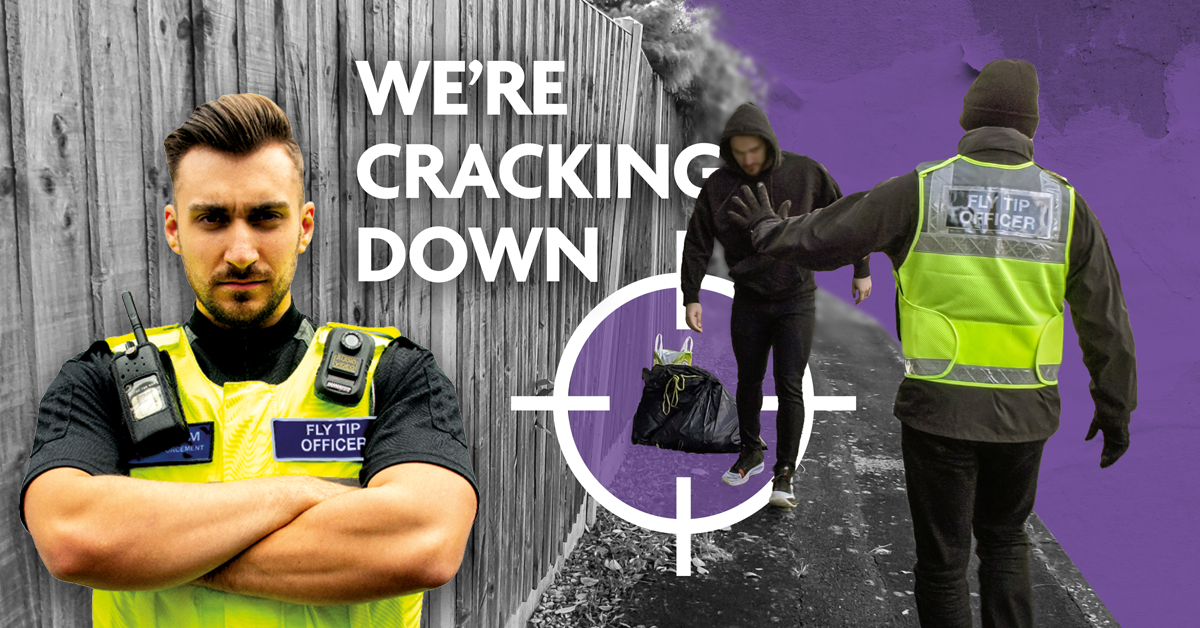 Newham Council is getting tough with people who illegally dump rubbish.
The Council has launched a new hard-hitting campaign which points out that dumping rubbish is disgusting and disrespectful.
The Council is urging residents to report incidents of dumped rubbish to the Council so that action can be taken.
Illegal dumping is a criminal offence under the Environmental Protection Act which can result in a £400 fine or criminal prosecution. Last year we issued over £100,000 worth of fines to people who dumped rubbish.
With just under 35,000 fly tip incidents reported in 2021, which cost over £1 million to clean up, all the community will benefit on getting tough on illegal dumping in Newham.
Mayor of Newham, Rokhsana Fiaz, said:
"Dumping waste is disgusting and disrespectful.
"We all have a right to live in clean neighbourhoods free of dumped rubbish. We are on the side of our residents and that is why we are taking tough action to fine and prosecute dumpers.
"We spend over £1 million clearing up dumped rubbish. Instead we should be spending this money on making Newham a cleaner, greener, healthier borough that we can all be truly proud of, not clearing up illegally dumped waste.
"Our New Year's resolution is for a cleaner 2022, so It's time to end illegal dumping in Newham."
Just under two thirds of fly-tips involved household waste. In December 2021, 66% of the total fly tips collected were a combination of black bag household waste and other household waste such as mattresses, wardrobes, televisions and sofas.
Councillor James Asser, Cabinet Member for Environment, Highways and Sustainable Transport, said:
"There is no need to dump rubbish in Newham.
"We collect household rubbish and recycling at least once a week.
"Bulky, large items and a range of recyclables can be taken to Jenkins Lane Re-use and Recycling centre. We offer a bulky waste collection service for just £20 for up to six items.
"And don't forget, good quality items can be donated to local charities and go to a new home.
"The vast majority of people dispose of their rubbish respectfully but there are some people who continue to dump and we are determined to stop them.
"We're coming down hard on those who dump waste on our streets. If you see someone dumping rubbish tell us, we want to work together with residents to deal with the small minority who are spoiling our streets.
"My message to people who dump waste is simple – If we don't catch you in the act, we will act on the information from the residents of Newham who are disgusted at those that do this. Either way, we'll catch you and fine you."
Anyone can easily report dumped rubbish at love.newham.gov.uk or by using the Love Newham phone app.