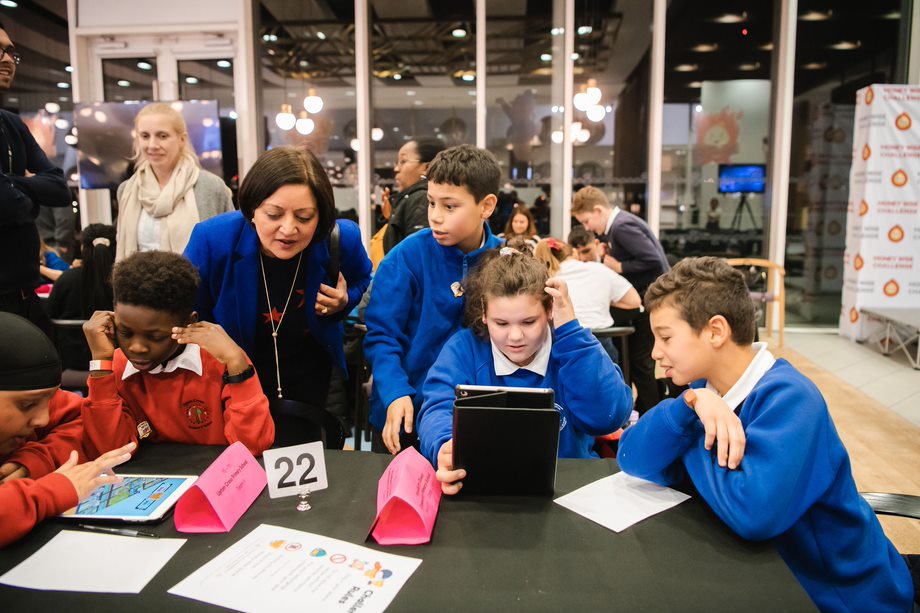 Rokhsana Fiaz OBE, Mayor of Newham, partnered with ethical game developer Dot Dot Fire to host the Money Wise Challenge, a game-based competition in the pursuit of financial literacy for all. The challenge, which took place on Tuesday, November 15th at London Stadium, welcomed 300 students from 40 East London schools.
The event was co-organised with support from TELCO Citizens UK and Money A+E. Several other leading groups in London also volunteered their time and attended the challenge, including Tate & Lyle Sugars, London City Airport, Enabled Living, and Clifford Chance.
As lead member for Inclusive Economy and Housing Delivery, Mayor Fiaz's commitment to addressing economic injustice is well-known. Since her election, she has spearheaded an agenda to curb poverty in Newham, widen opportunities for young people, and integrate Newham Council's activities with Community Wealth Building as the primary economic approach.
With cost-of-living set to rise this winter, and child poverty rates in East London remaining alarmingly high, Newham Council has found a timely partner in Dot Dot Fire, whose mission is to equip students with long-term skills to redress generational inequalities and build their financial security.
Dot Dot Fire is on the vanguard of educational video game development, having won the American Institute of Financial Literacy's 2021 "Educational Game of the Year" Award. They also created a full personal finance curriculum, now used in 15 Newham Schools, including St. Antony's Catholic Primary School, named the "primary school of the decade" by The Sunday Times.
For the challenge, students answered questions related to saving and spending, avoiding predatory marketing, and safe debt navigation. They also fielded future-oriented questions, to help them develop career skills and long-term wellbeing.
Mayor Fiaz attended the event and expressed her support for Dot Dot Fire's ongoing work to bring financial wellbeing to young people:
"It is so delightful to see so many of our young bright sparks engaging with this technology. The Money Wise Challenge comes at a time when many of you are hearing a lot about the financial struggles families are facing. I'm really pleased that Newham Council is a partner in this effort because we want all our young people to have as many opportunities as possible to flourish and thrive."