Easter activities 2023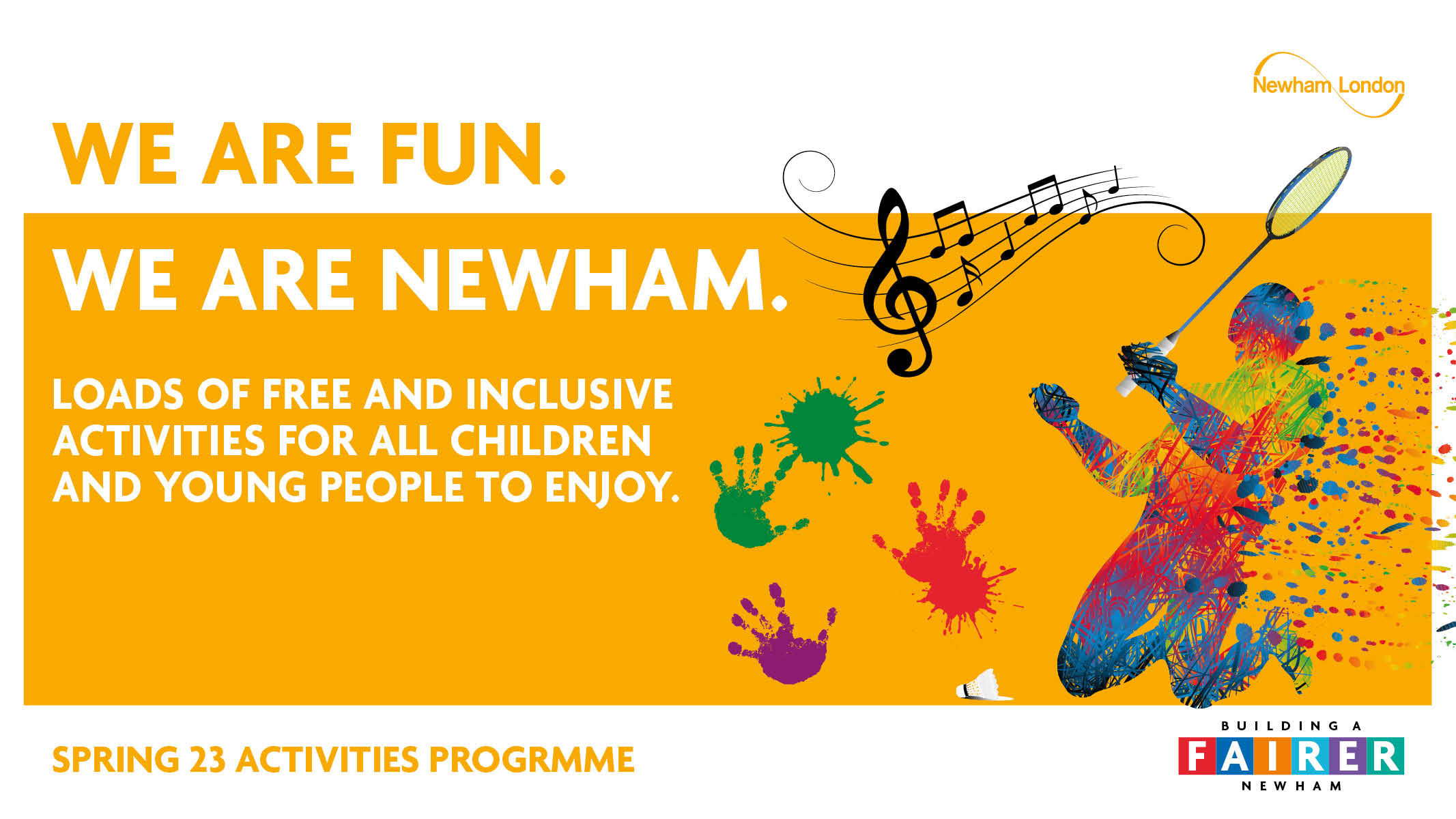 Spring has sprung, Easter is nearly upon us, and here in Newham we have produced an extensive programme of events and activities to keep our young people entertained and safe. The brochure contains information about all the free activities on offer, the dates, the venues and any eligibility criteria.

For families who are in receipt of benefits related free school meals, the Council is making a nutritious meal offer available during the school break. The Holiday Activity and Food (HAF) section in this brochure, has information of places that have been funded to provide free wholesome meals and exciting activities to those who receive benefits related free school meals. Please make sure you have a look at this section and book slots as early as possible.

The Council is also offering a range of inclusive activities to cater for our vulnerable young people so that no one is left out.
A range of activities are available across our libraries, youth zones and parks. The spring offer will ease the financial pressure some face and give children, young people and their families an opportunity to take part in events, make new friends, learn new skills and most importantly have fun!
Newham Spring Brochure 2023 (PDF)
For HAF queries email: HAF@newham.gov.uk
For any other winter activities queries, email: CYPactivities@newham.gov.uk