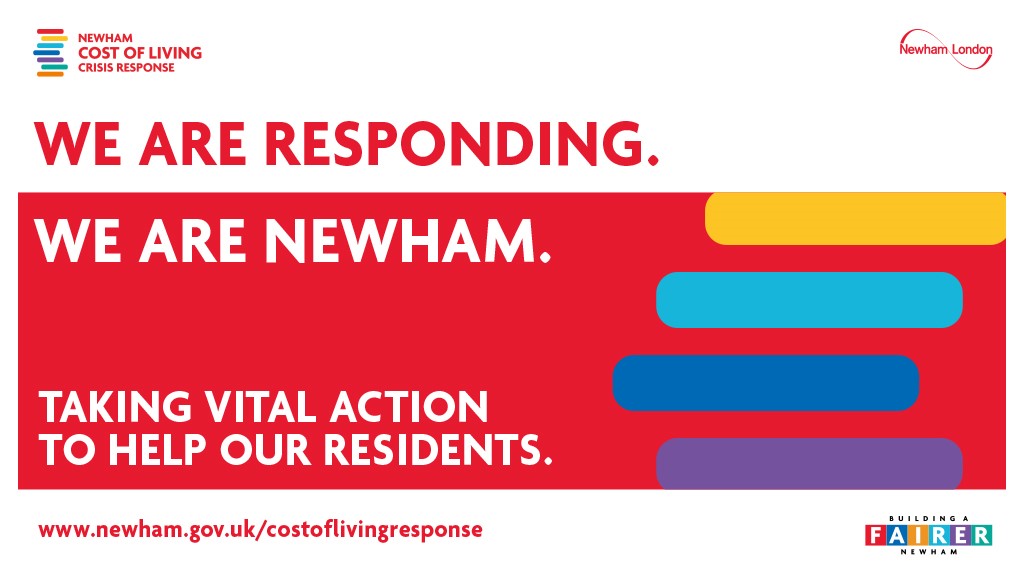 The cost of living emergency will hit UK householders harder than any other country in Europe – but most extreme in Newham where thousands of residents will face catastrophic financial instability due to inflation, soaring energy bills, housing costs that follows more than 12 years of austerity.
The ethnic diversity of our young borough population means that Newham residents face structural inequalities that leave them disproportionality vulnerable to the cost of living emergency.
It is clear that national government has a responsibility to take urgent action but, even if this intervention is forthcoming, more has to be done locally driven by our collective efforts.
Mayor Rokhsana Fiaz hosted the Cost of Living Crisis summit on 07 September to again mobilise our collective resources to implement actions that will have greatest impact in helping Newham's residents. Watch the recording below to find out how the council and partners are already responding to the emergency and you can also view newly commissioned data that illustrates how the residents of Newham will be affected to bring to life the extreme need but also the areas where efforts must focus.
If you are watching the summit using the embedded video below, please press on the top right icon on the video to watch all videos in the playlist.
Watch the live recording of the summit
Cost of Living Summit Presentation (PDF)