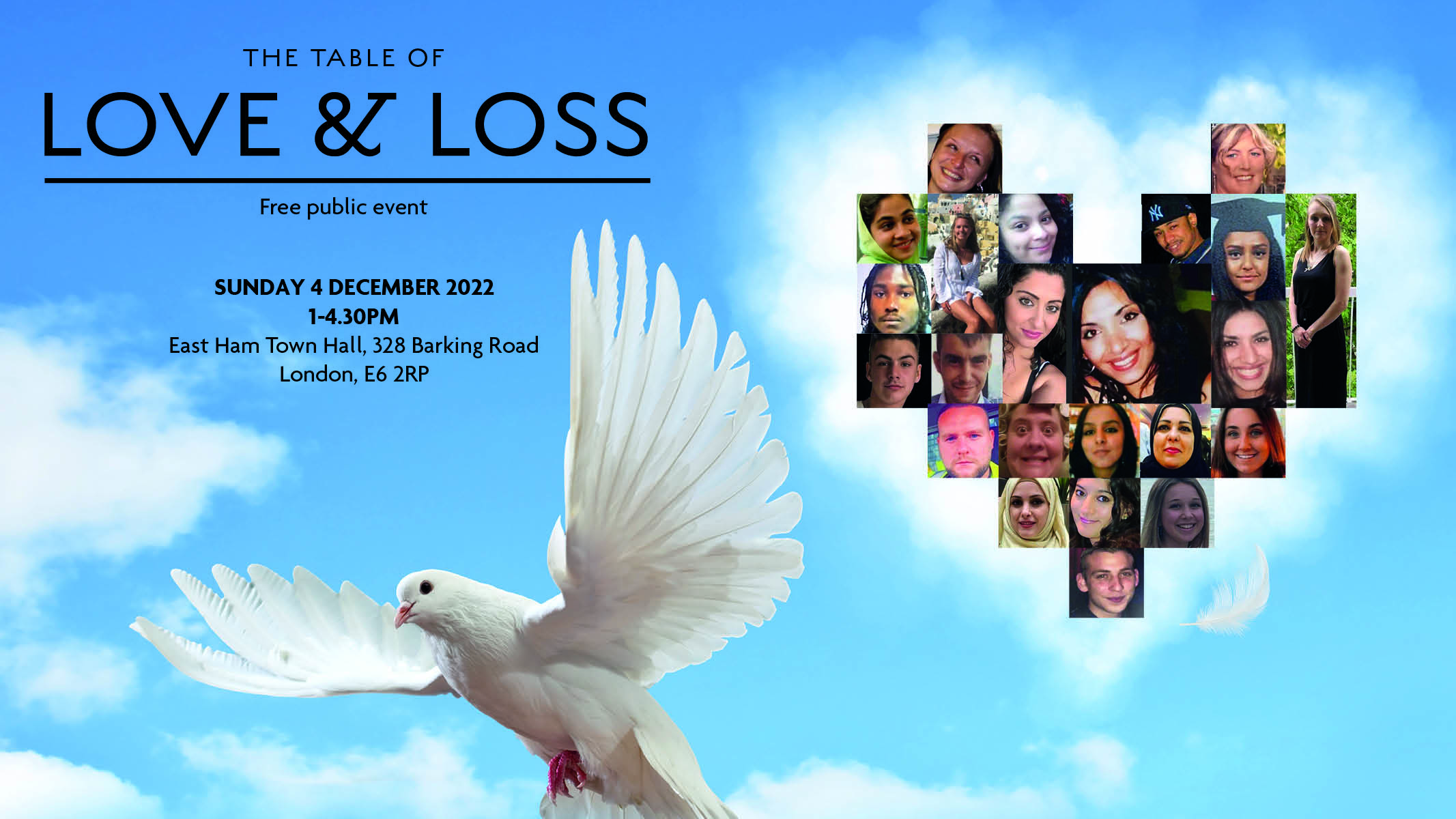 Newham Council is supporting The Table of Love and Loss – an event on 4 December at East Ham Town Hall.
The Table of Love and Loss will bring together the families and friends of over 20 loved ones, whose lives were taken by tragic circumstances.
Organised by Ayse Hussein, in loving memory of her cousin Jan Mustafa, who was murdered in Newham. This event is a chance for the public and families to meet, comfort one another, share experiences, and raise awareness about important issues including violence against women & girls, knife crime and homophobia.
On the day there will be lots of stands representing specialist women's support organisations, mental health services, domestic abuse services, honour-based violence support, victim support & parent and family support groups.
There will be activities for children, including a crèche and a quiet area with a counsellor/Mental health team.
Refreshments will be provided.
Speakers will include:
HOST – ANJUM MOUJ - London Black Women's Project
ROKHSANA FIAZ OBE - Mayor of Newham
SIMON HARDING - Former Homicide Senior Investigating Officer
MEMBERS OF PARLIAMENT
JESSICA HARRINGTON - Author of The Girl in the Pink Shoes
NIA - delivering services to end violence against women & children
*A special announcement will be made on the day*
Members of the public are encouraged to attend to meet all these amazing families.
For further information contact Ayse on 07852 273018, visit the events Facebook page.
Travel:
Nearest Tube station – East Ham District Line
Buses – 5, 58,101,115, 238, 276, 300, 304, 325, 474
Please note – There will be filming & photography at this event.