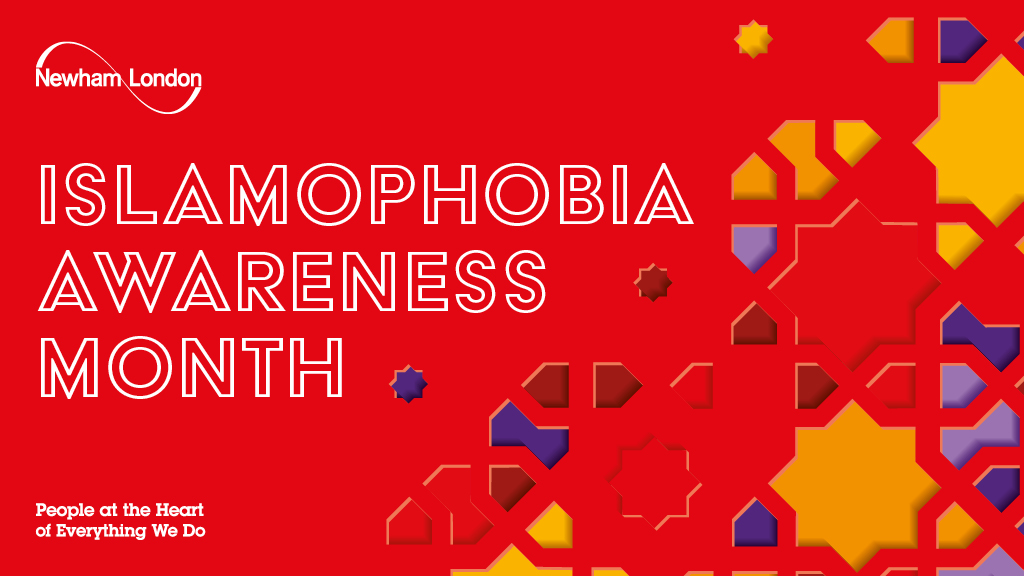 Newham Council is proud to mark Islamophobia Awareness Month, highlighting the threat of Islamophobic hate crime.
The month will also spotlight and celebrate the positive contribution of British Muslims to culture, local communities, society in general and to this borough in particular.
Newham's Islamophobia Awareness Month 2020, will feature a number of webinars with high profile and inspirational speakers.
Past events
Mon, 30 November 2020, 6pm – 8pm
Freesia: Film screening followed by Q&A's with the Director Conor Ibrahiem
Watch the Zoom recording from this event

Wed, 25 November 2020, 6pm – 7.30pm
Youth Empowerment and Positive Role Models
Watch the Zoom recording from this event

Wed, 18 November 2020, 6pm – 7.30pm
Arts, Culture & Creativity: Modern Day Muslims
Watch the Zoom recording from this event

Wed, 11 November 2020, 5pm – 6pm
Celebrating Inspirational Muslim Women - Changing Perceptions
Watch the Zoom recording from this event

Wed, 4 November 2020, 6pm – 7.15pm
Newham's Islamophobia Awareness Month 2020
Watch the Zoom recording from this event