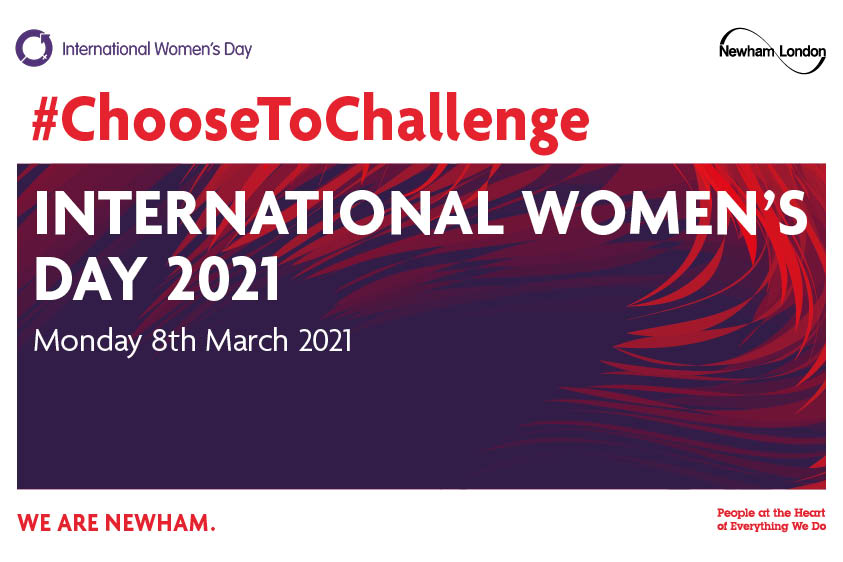 International Women's Day is a global day celebrating the social, economic, cultural, and political achievements of women. The day also marks a call to action for accelerating women's equality.
Various activities and events took place in Newham to celebrate International Women's Day. Information can be found below:
International Women's Day: #ChooseToChallenge - Online Webinar
Monday 8 March 2021, 6pm – 7.30pm
Monday 8 March was International Women's Day (IWD) and Newham Council marked this important occasion by holding an online webinar to celebrate the countless achievements women make socially, economically, culturally and politically. Additionally, it was also a time to raise awareness of the many gender inequalities that still exist today, and talk about what we can do to combat them.
IWD 2021 campaign's theme was #ChooseToChallenge. A challenged world is an alert world. Individually, we are all responsible for our own thoughts and actions - all day, every day. Collectively, we can all help create an inclusive world. From challenge comes change, so let's all choose to challenge.
The event featured high profile and inspirational speakers as well as a group of young women from Newham's Youth Empowerment Service.
You can watch the video recording of this webinar below:
Download the visual minutes of the discussions (JPEG)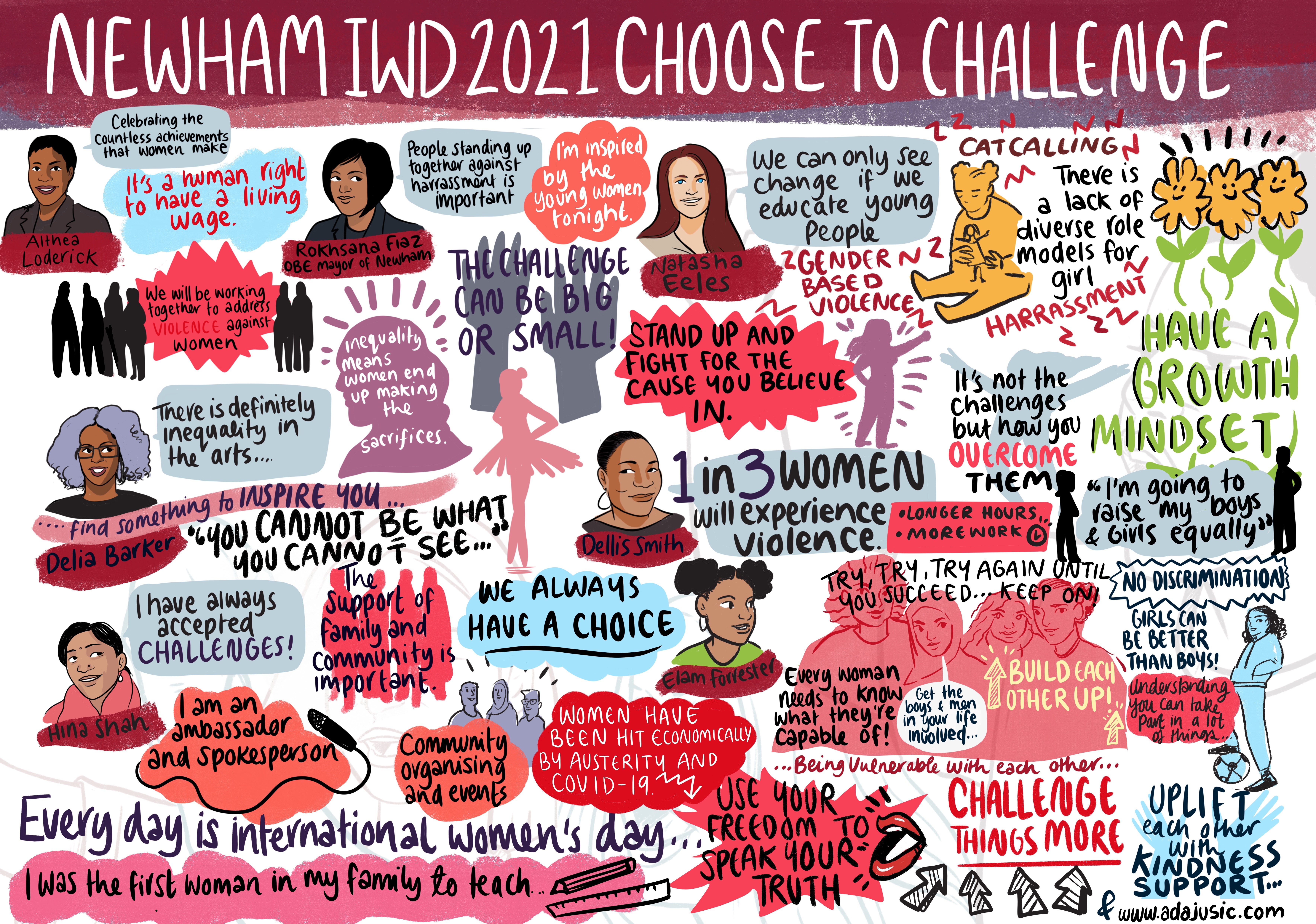 You can also watch Newham's #ChooseToChallenge animated video below.
International Women's Day: #ChooseToChallenge - Daytime Activities
Monday 8 March 2021, 10am – 5pm
A day full of women focussed activities drawn together by Newham's Community Neighbourhoods teams. From health and wellbeing activities such as Zumba, mindfulness, gardening, art and a coffee morning session, to a celebration event with talks, a virtual spa, a making and using essential oils activity, as well as musical and spoken word performances.

Us Girls Rocks – activeNewham's online celebration of women & girls!
Monday 8 March 2021, 7am – 8.45pm
In celebration of International Women's Day, activeNewham delivered a range of free activities. From Yoga and HIIT to general chats, lunchtime Pilates & Boxfit, there was something for everyone!
Social Media handles: #IWD2021 #ChooseToChallenge @NewhamLondon