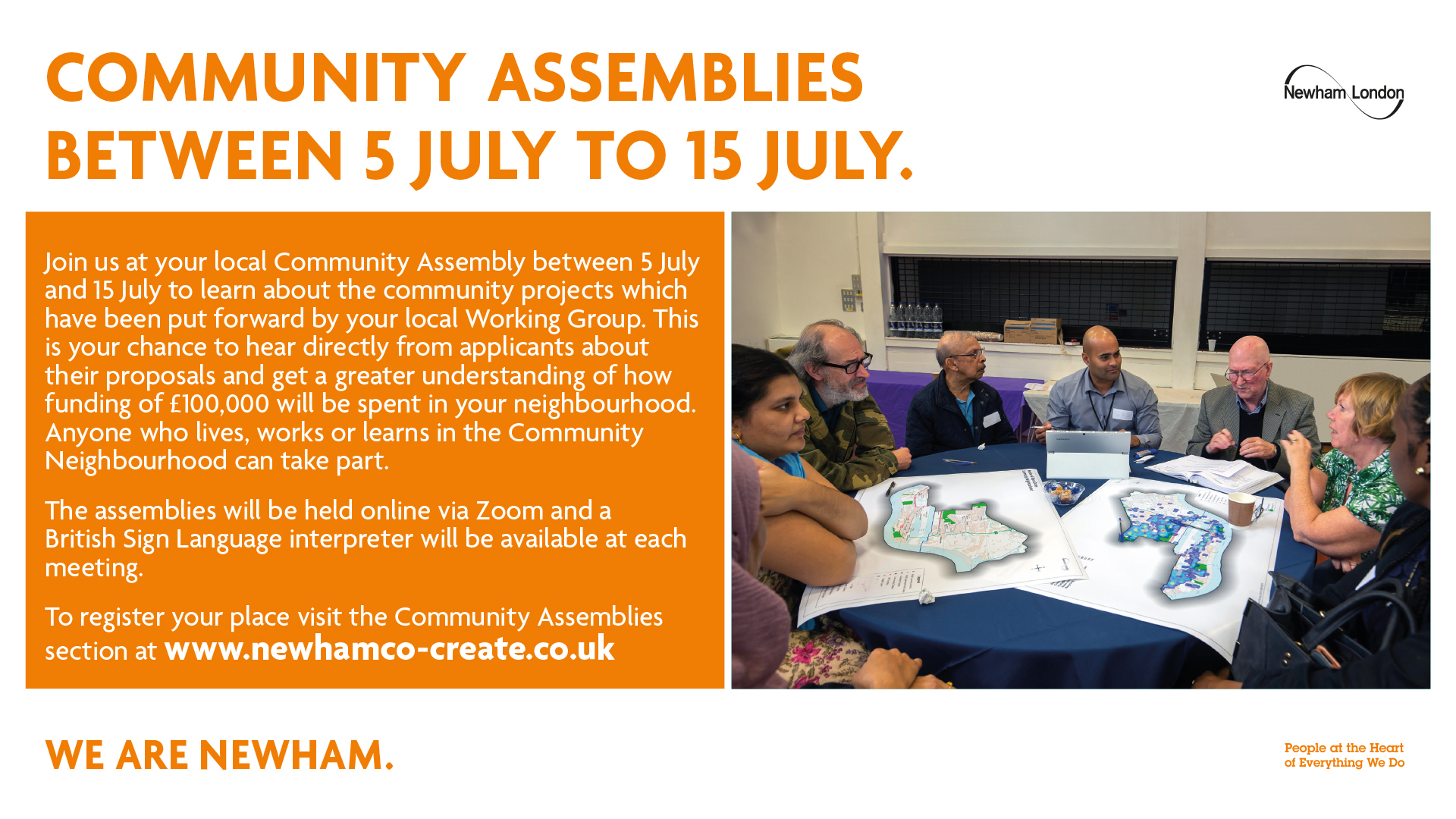 Join us at your local Community Assembly between 5 July and 15 July to learn about the community projects which have been put forward by your local Working Group.
This is your chance to hear directly from applicants about their proposals and get a greater understanding of how funding of £100,000 will be spent in your neighbourhood.
The assemblies give you and your neighbours direct influence to create a shared vision for the place where you live, work or learn and to help shape its development and growth. Anyone who lives, works or learns in the Community Neighbourhood can take part.
The assemblies will be held online via Zoom. A British Sign Language (BSL) interpreter will be available at all meetings for anyone who requires BSL.
Please click on the registration link within the below table to register for your local Community Assembly. To find out more visit www.newhamco-create.co.uk