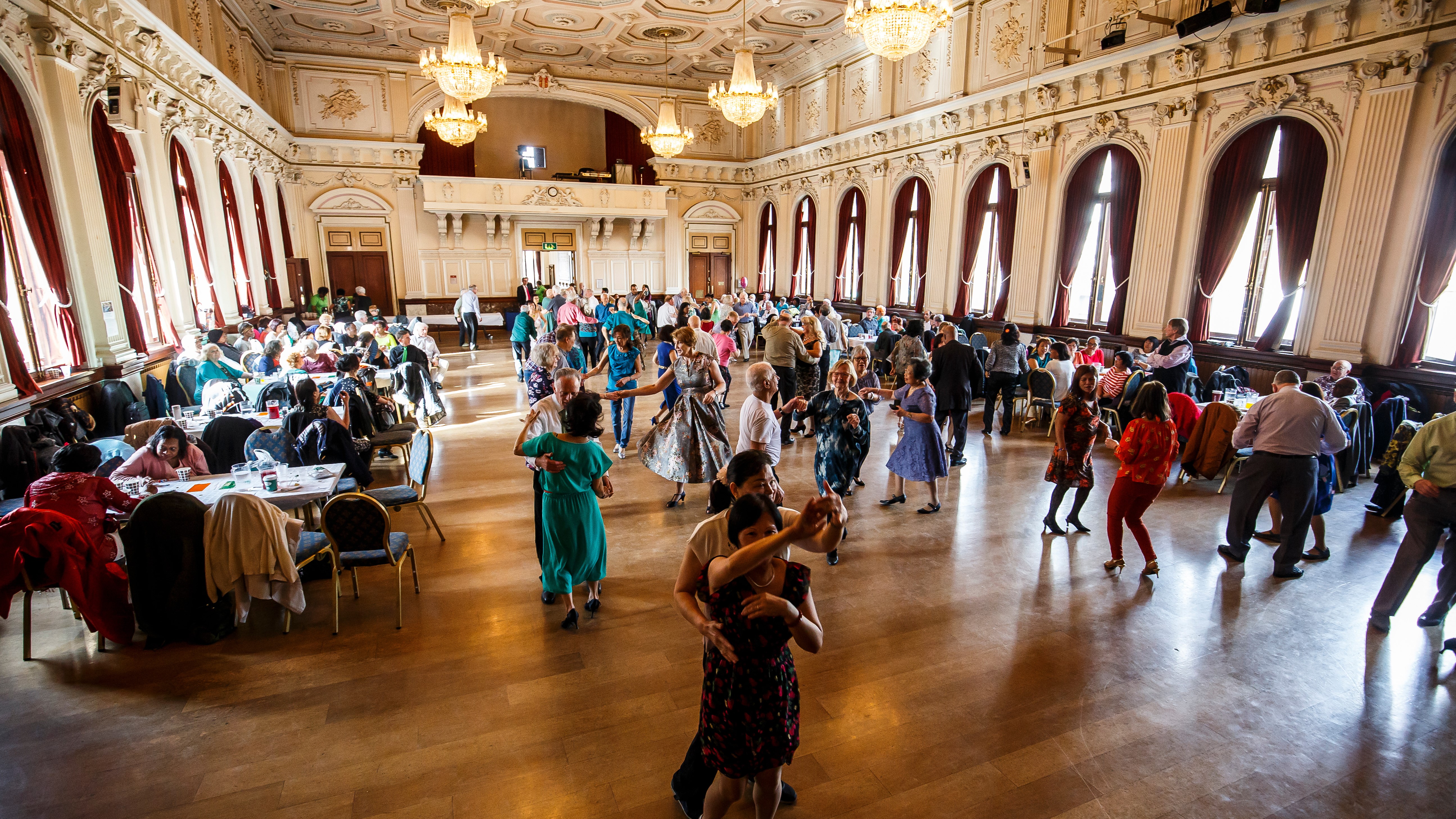 Put on your dancing shoes and come along to Newham's grand tea dances. An opportunity to salsa, waltz, rumba and socialise the afternoon away. Let's get Newham dancing.
Timings:
Dance Class: 12:30pm -1:30pm
Tea Dance: 1:30pm -4:30pm
What to expect:
Sandwiches | Cake | Tea & Coffee | Raffle
Price of admission:
Newham residents - £3
Non-residents - £5
The price of admission includes refreshments and entry into a free raffle. Postcode lottery prize draw for Newham residents.
Tickets are pre-booked only, available from Stratford Library, 3 The Grove, Stratford E15 1EL. Non transferable.
Alternatively, please contact Heather at Stratford Library 02033733086 OR by emailing CN.Stratfordwestham@newham.gov.uk
2022/2023 Tea Dance programme
St Patricks Dance (TICKETS HAVE SOLD OUT)
Thursday 17 March 2022
Old Town Hall Stratford
22 July
22 August
12 September
10 October
11 November - Remembrance Day Tea Dance
5 December - Christmas Dance
2023
9 January
14 February - Valentine's Dance
17 March - St. Patrick's Day Dance