Find out what we are doing to increase the number of affordable homes to rent or buy in the borough.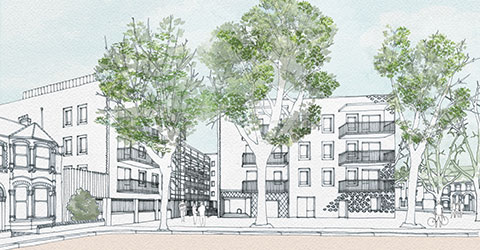 New homes consultation
We would like to build some much-needed new Council homes in Canning Town, Forest Gate, Little Ilford, Manor Park and Stratford.
We are doing vital work to tackle the borough's housing crisis. With support from the Greater London Authority's first ever programme dedicated to new council housing, Building Homes for Londoners, we will build over 1,000 new council homes by 2022, all of which will be at social rent levels.
The first four Council-owned sites we want to start building on are:
Bramall Close, Forest Gate, E15 1RR
Chargeable Lane, Canning Town, E13 8DF
David Street, Stratford, E15 1PP
Idmiston Road, Forest Gate, E15 1RP
The second four Council-owned sites we want to start building on are:
Anne Street, Canning Town, E13 8BY
Forest View Road, Manor Park, E12 5HT
Landseer Avenue, Little Ilford, E12 6JD
Malmesbury Terrace, Canning Town, E16 4PL
Construction impact
Throughout the building work neighbours should be inconvenienced as little as possible. The contractors will be members of the Considerate Constructors Scheme, which requires them to:
Give utmost consideration to their impact on neighbours and the public
Inform, respect and show courtesy to those affected by the work
Minimise the impact of deliveries, parking and work on the public highway.
Each site will have a resident liaison officer, who will keep neighbours informed of progress and help them with any issues that may arise.
Traffic impact
Except for two of the sites we will not be providing any parking spaces for our new residents and they will not be eligible for parking permits.
This is so that traffic levels will not increase noticeably, and the new homes meet better environmental standards.
However, Bramall Close will have two parking spaces for its two wheelchair homes and David Street will have four parking spaces for its four wheelchair homes.