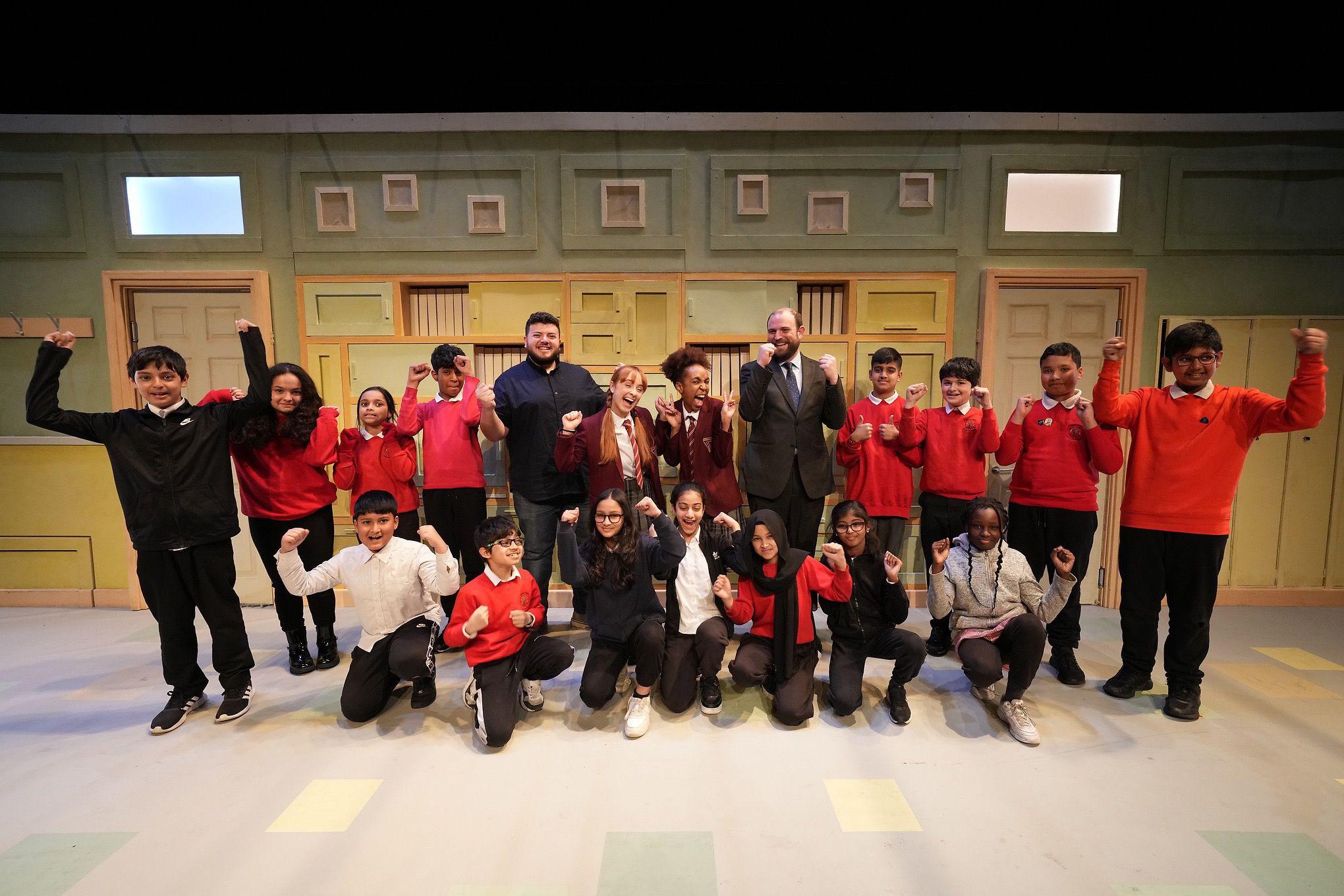 Thousands of Newham children experience the magic of live theatre for free as part of Newham Council's Youth Enrichment programme
Councillor Joshua Garfield, Cabinet Member for Education Skills and Lifelong Learning, joined pupils from local schools as they visited Stratford Youth Zone for a special performance by the Unicorn Theatre of "The Trial of Josie K."
The free tickets, which have been taken up by 58 Newham Primary schools, will reach 4,500 children during February and March.
Councillor Garfield said: "Theatre is a window to the world, and it should be accessible to all. We're proud of our cultural heritage in Newham, where we are home to century-old institutions like Theatre Royal Stratford East and are about to welcome Sadler's Wells East to Stratford next year.
"I am so proud that we are opening young people's minds to the joy of the arts as part of our enrichment programme. Experiencing culture in this way will open children's minds, broaden their horizons, and help them develop their creativity and fulfil their potential. Arts and culture is paramount to the education of our young people and this programme makes it clear that theatre is for everyone."
The theatre visit programme is delivered in a partnership between Newham's Youth Empowerment Service, The Theatre Royal Stratford East, and the Unicorn Theatre.
The theatre visits are part of a much wider Youth Enrichment Programme which includes giving children access to music, chess and the arts in schools. The Enrichment Programme is part of a £47m investment in young people over the last three financial years.