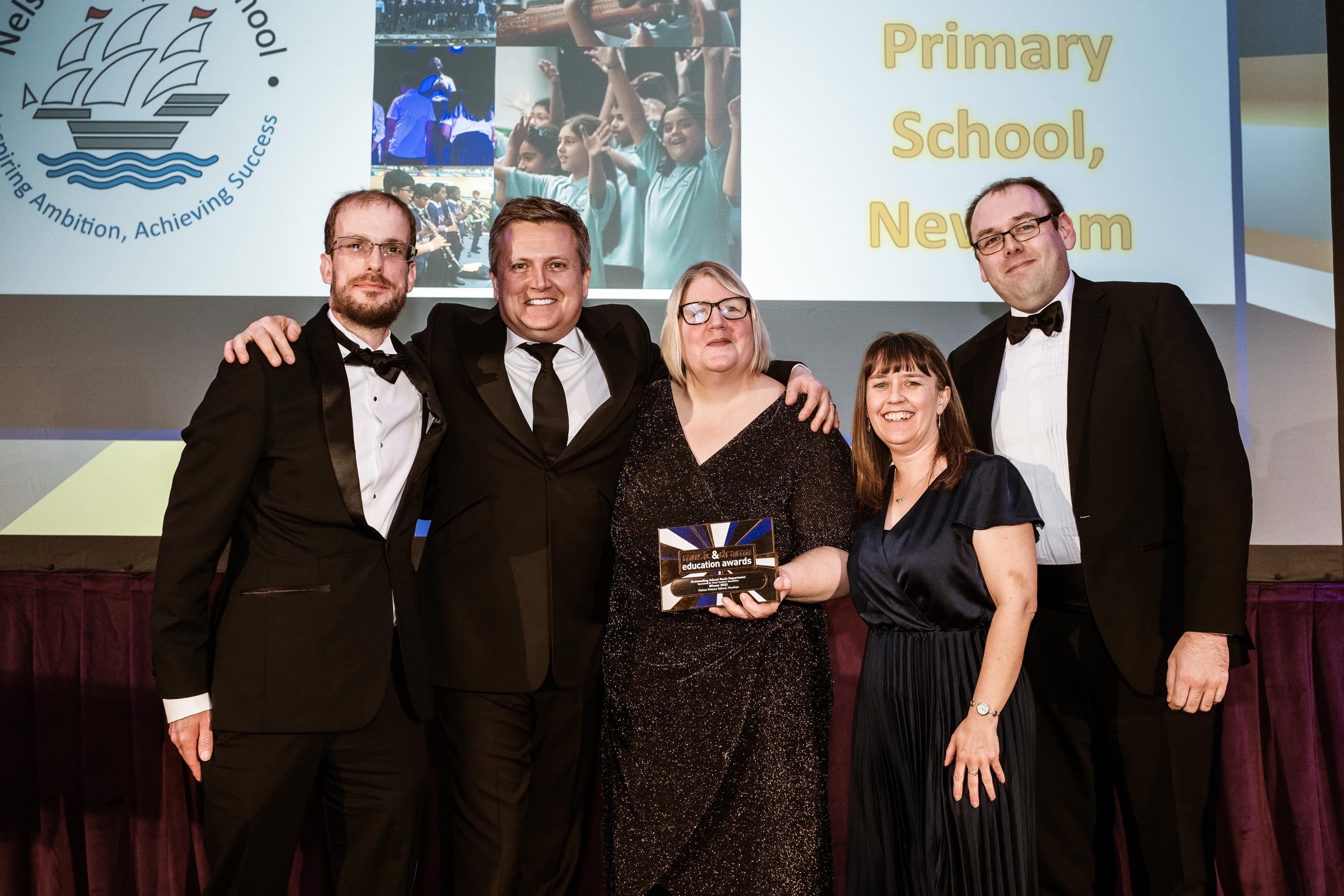 Nelson receives 'Outstanding School Music Department' award at the Music and Drama Education Awards
Nelson Primary School has been recognised on the national stage, crowned winners of the 'Outstanding School Music Department' award at the recent Music and Drama Education Awards.
The judges were impressed by the number of musical opportunities available and by the different ways that children can get involved. They highlighted the progression routes available and said that the department is an "outstanding example of committed individuals and supportive senior leadership working together to achieve both musical and wider outcomes."
Councillor Joshua Garfield said "We are extremely proud of our brilliant primary schools and the collective investment made in enrichment activities that ultimately improve young people's lives.
It has been heartening to see so many young people engage with schools' music programmes across the borough. This award reflects the excellent work taking place in Nelson, and it is great to see such a high performance recognised on a national scale."
Fiona Cullen, Head Teacher at Nelson Primary School said ""Being named the country's most outstanding school music department is a fantastic achievement that recognises the commitment and passion of all our staff, but also reflects the enthusiasm, hard work and desire to learn, that we see every day in all our pupils. We are absolutely thrilled, and look forward to building on this success, helping our children achieve their musical ambitions in the months and years ahead.
Success at this level can only be achieved with great partnerships. The school has worked closely with Newham Council's ground-breaking Music Enrichment Scheme for Schools and with Newham Music, the award-winning Music Education Hub for the borough."
97 Newham schools receive music activity funding through Newham Council's Enrichment School Music Grants which supports the outstanding work taking place. The grants enable Newham's schools to design music activities to meet local aspirations. 25,000 Newham pupils from nursery to sixth form are experiencing Enrichment funded high quality music sessions this academic year.