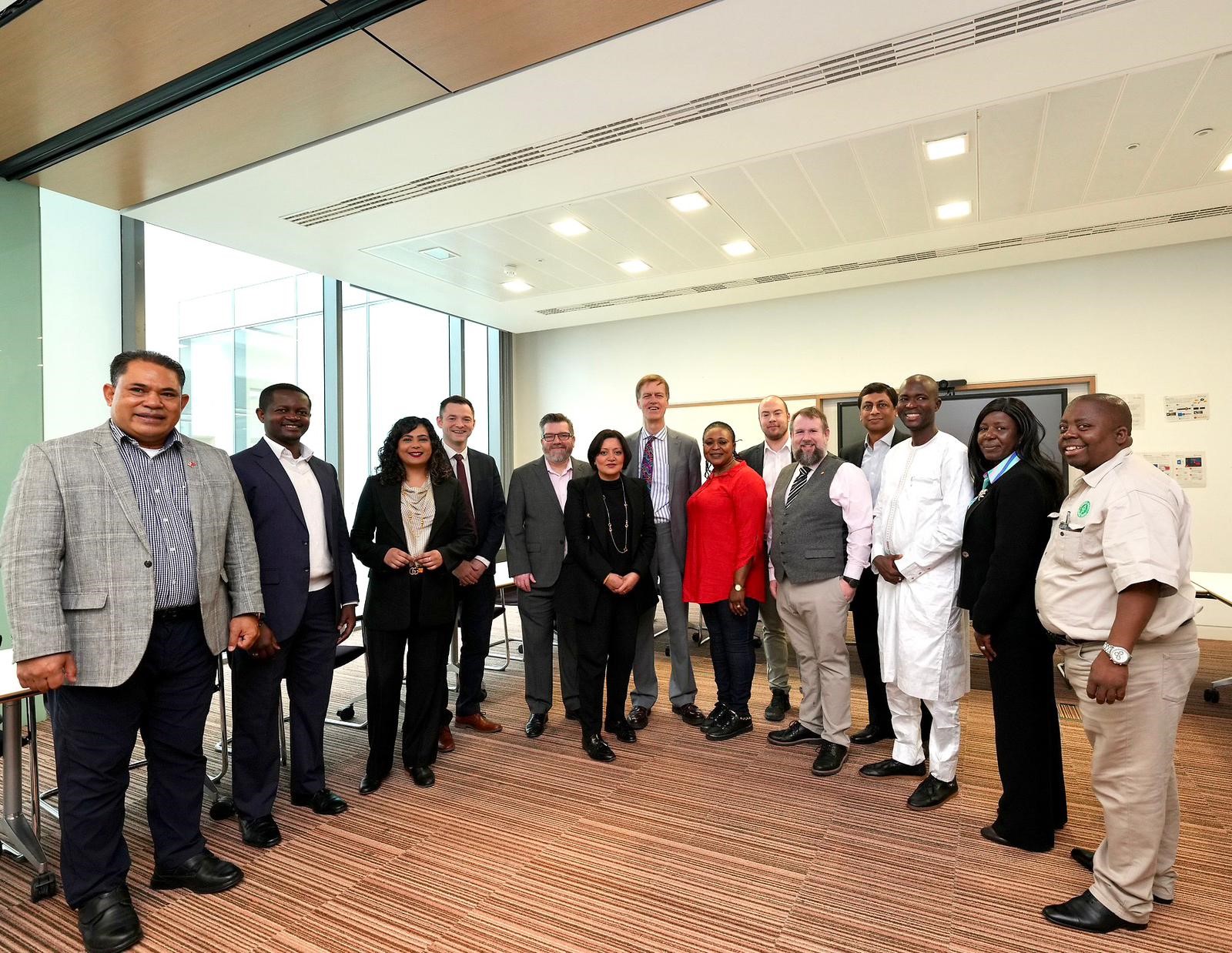 •    Visit arranged for 11 Commonwealth parliamentarians to showcase how Newham  is redefining London
•    Discussions prevailed around shared experiences, challenges, opportunities, and learnings
Last week, Mayor of Newham Rokhsana Fiaz OBE and Sir Stephens Timms MP for East Ham hosted a visit from a delegation of 11 parliamentarians from across the Commonwealth to introduce them to the exciting transformation of Newham.

As part of a week-long visit to the UK facilitated by the Commonwealth Parliamentary Association, parliamentarians from across the globe, representing Sri Lanka, Canada, Kenya, and more were introduced to the multi-faceted legacy of Newham's past and the vision for the heart of East London following the 2012 Olympics and revitalisation of the Royal Docks which had powered London's economy.

Addressing the parliamentarians, Mayor Fiaz said, "In Newham we are creating a borough like no other, unlocking the opportunities of our people, place, and partnerships to deliver lasting transformation for all.

"Our borough is one of the most pioneering local authorities in the country integrating concepts of inclusive growth climate emergency, community wealth building, participatory democracy, health, and well-being along with a strong emphasis on young people's participation. I deliberately set out to do things differently in Newham and through this approach, we will continue to disrupt the status quo in order to serve our people well."

Following the presentation by Mayor Fiaz, a Q&A session was arranged with Deputy Mayor Councillor James Asser and Interim Chief Executive Colin Ansell joining as guest speakers. Parliamentarians had the opportunity to discuss shared experiences from their respective countries and how this compared to the situation in Newham. Other issues relating to racism, inequalities, disproportionality, marginalisation of women in communities, the Mayor's first term in office, and current plans to deliver on her promise to build an inclusive economy in Newham were also discussed.

Newham's Chief Digital Officer Amit Shanker then introduced the guests to Newham Sparks, the Council's exciting new digital transformation programme which will enable the borough to become the London hub of the data economy and offer opportunities for residents to access the highly skilled opportunities they deserve.

Sir Stephens Timms who concluded the session, added: "I was delighted to host the Commonwealth Parliamentarians to East Ham today. They were all impressed by what they saw and were left in no doubt about the opportunities in Newham for local residents and businesses."

The visit ended with the group embarking on a tour of London City Airport and the London Design and Engineering University Technical College.