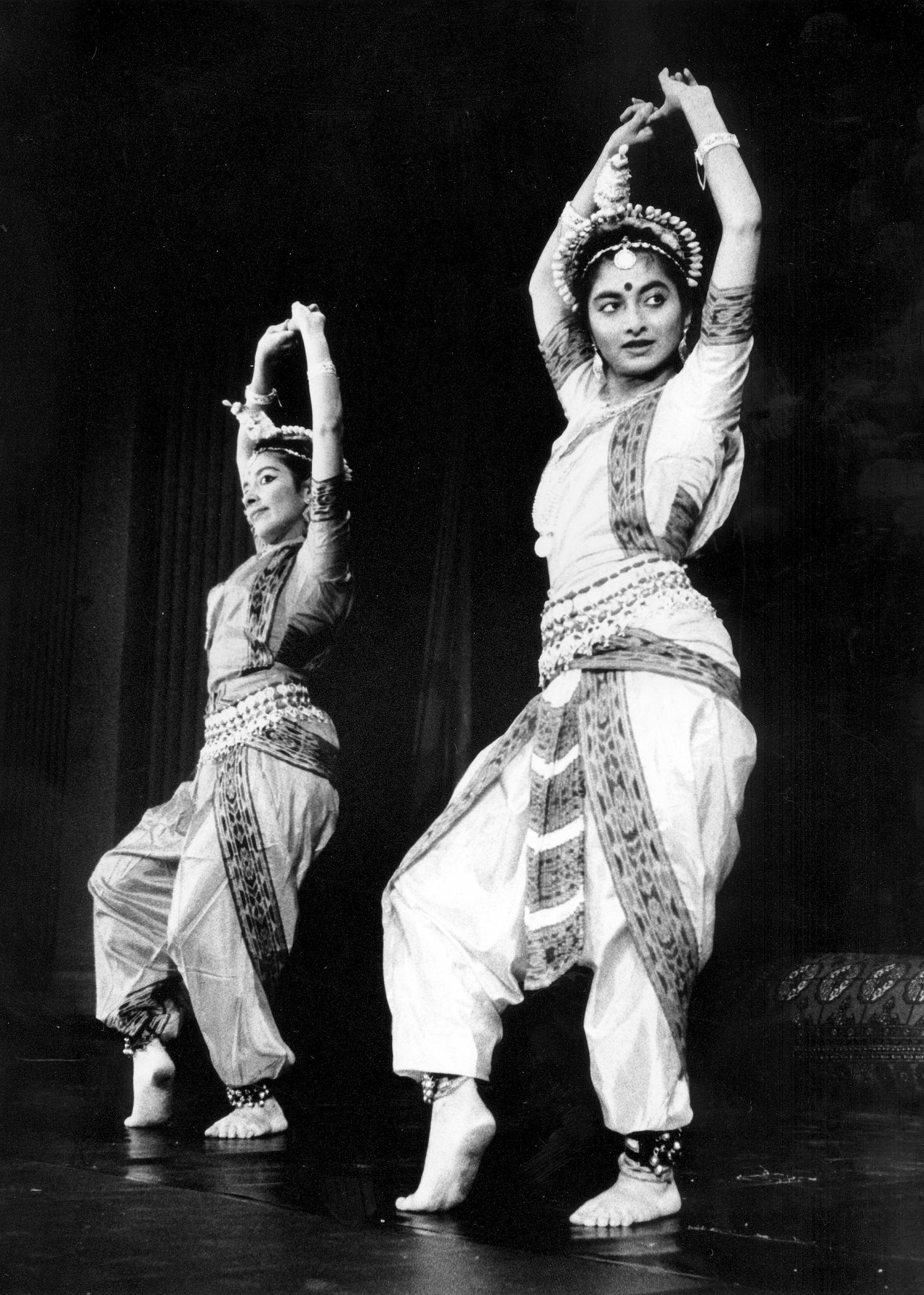 Newham Heritage Month 2023 celebrates the borough's stellar creative heritage, from superstar artists and virtuoso fashion designers, to Pearly Kings and a Cockney Prince.
From the vanished film palaces of cinema's golden age and east London's legendary Pearly Kings, through to world renowned Grime MCs, cutting-edge artists and fashion legends, Newham Heritage Month in June will celebrate the theme of 'Our Creative Newham: Newham's Arts and Cultural Heritage'. It will showcase Newham's rich and diverse art, fashion, theatre, dance and music heritage, through free live and online events.
Returning for a triumphant fourth year, the festival organised by Newham Council, and funded by The National Lottery Heritage Fund and Royal Docks Team, presents over 50 free activities taking place in dozens of venues right across the borough, all created by the community.
This year's month-long programme will bring to life Newham's extraordinary creative heritage through live events, film screenings, exhibitions, workshops, talks and tours. It will encompass everything from Stratford's famous stand-up comedy scene and the borough's stunningly successful Bharathanatyam dance sensation to local superstars Sonia Boyce, Madge Gill and the late Lee Alexander McQueen.
Previously untold stories will be unearthed including personal testimonies of Newham's Queer past and the hidden history of a cult Canning Town soul music venue. The line-up will also examine the intertwined legacies of textiles and cargo routes, and reveal insights into the fascinating history of ground-breaking new theatre and visual art born from the fusion of local creativity and activism.
Iconic fashion designer, the late Lee Alexander McQueen CBE, who grew up in Stratford, will be honoured with a new plaque to be installed where he lived in Biggerstaff Road, the first tribute to the designer in his home borough. The installation of the plaque will be led by Mayor of Newham, Rokhsana Fiaz OBE, at 5pm on 30 June, attended by members of the McQueen family. Ian Bonhôte, Director and Producer of acclaimed documentary McQueen, will be in conversation with McQueen's nephew, artist Gary James McQueen after a celebratory screening of the film, alongside a pop-up exhibition of previously unseen photos of Lee Alexander McQueen's life in Newham from the family archive.
Festival-goers will take a literal step back in time, as Newham Heritage Month flings open the doors to a recreation of the atmospheric Albert Cinema, nearly a hundred years after it disappeared from the streets of Silvertown. The immersive Modern Times: 1930s Cinema Experience will include interactive features, such as live musical accompaniment, costumed ushers and vintage-style refreshments.
Malayalee Association of the UK will shine a light on the extraordinary story of Bharathanatyam, revealing how the previously little-known in the UK South Asian traditional dance form found fame in Newham before becoming a nationwide sensation.

A dazzling display of Malayalee Association of the UK's Bollywood dance will be showcased at the launch event on 1 June, alongside live poetry readings, DJ sets, free local cuisine, special guest stars and more.
Embracing Newham's heritage of stand-up comedy excellence, The New Black Film Collective will chart the history of stand-up in Newham, with a special reunion show and guest appearance by local star Quincy the Comedian, aka The Cockney Prince.
Exploring the impact of contemporary art star Sonia Boyce OBE, who grew up in Plaistow, the Celebrating Sonia Boyce exhibition will show how the artist inspires and influences the next generation of Newham creatives.
The live and interactive performance line-up includes African/African-Caribbean influenced music, poetry readings and spoken word showcases, as well as walking tours tracing the ghostly outlines of Newham's long lost venues.
Arts activities span from Ghanaian Kente cloth workshops and sketching tours, to Chinese silk painting, patchwork, cyanotype, clay, fashion, textiles and embroidery. Mural art sessions will explore the bold and beautiful stories of Black creative heritage in the borough.
The Newham Dictionary of Culture podcast series, curated by local young people, explores what culture means to people in Newham through the eyes of an illustrious line-up of rappers, DJs, chefs, tattoo artists, drummers and other creatives. Pearly Queens to Grime MCs celebrates the impact that migration to Newham from the 1920s to the 2020s has had on the development of language, music, poetry and beyond. Hear My Voice: Stories from the South Asian diaspora reveals the fascinating first person stories of how first and second generation of migrants from India, Pakistan, and Bangladesh entertained themselves with their own cultural music, film and dance in the 70s, 80s and 90s. While Newham's Queer Past will tell previously unheard stories from our LGBTQ+ community.
Families will have plenty of free fun to choose from, including 3D modelmaking, and Islamic arts workshops at UKIM led by local artists Memanatu Barrie and Mryam Adam, where young people can experiment with calligraphy. Children can join an interactive time-travelling story with rambunctious performer Oliver Wallace inspired by Madge Gill's love of flowers, create their own ink and watercolour drawings inspired by local flora with artist Elena Juzulenaite, and watch a film created by Newham children, in Madge Gill and The Messages To The Flower Future.
The month will offer opportunities specially tailored for d/Deaf people, including the chance to take part in an accessible arts workshop.
The National Lottery Heritage Fund's generous grant, thanks to money raised by National Lottery players, will support the development of a heritage offer that embraces and celebrates the diversity of Newham, London's youngest borough.
Stuart McLeod, Director, England, London & South at The National Lottery Heritage Fund, said: "We are thrilled to support Newham Heritage Month for the fourth year running, thanks to money raised by National Lottery players. Heritage has an amazing ability to bring communities together, allowing us all to learn about the rich and diverse heritage on our doorsteps and helping to instil a sense of pride of place. The programme on offer this June highlights what a vibrant borough Newham is and is exactly why we are proud to continue to support these celebrations as well as many other projects in Newham."

Councillor Rohit K. Dasgupta, Deputy Cabinet Member for Equalities, Social Justice and Culture, said: "Congratulations to all the amazing projects that have been selected to participate in this year's celebrations during Newham Heritage Month. Our borough has a very rich, diverse and creative heritage that we are all proud of, and the wide selection of projects awarded are a reflection of that."
Caramel Rock - 15 Years of Caramel Rock
Catalyst in Communities CIC - Pearly Queens to Grime MCs
Community Links - The Newham Dictionary of CultureEast London Textile Arts - Exploring Heritage: World Textile Techniques
Elena Juzulenaite and Oliver Wallace - Madge Gill and The Messages To The Flower Future
Farzana Hakim - Hear My Voice: Stories from the South Asian diaspora
Gasworks Dock Partnership – Cody Dock Summer Live
Hafza Studio - Celebrating Sonia Boyce
Hartley Primary School - Art in Newham
Haworth Tompkins – Canning Town Old Library Family Workshop
Malayalee Association of the UK - Cultural Newham: Celebrating South Asian Dance & Music
Neandra Etienne – McQueen: A personal look at the life, career and artistry of Lee Alexander McQueen CBE
Newham Archives – Guided tour of Newham Archives
Parrabbola - The Lost Theatres of Newham
Performance Infinity CIC - Modern Times: 1930s Cinema Experience
Queer Newham - Newham's Queer Past
Rendezvous Projects – Celebrating Bentley's of Canning Town
Rights & Equalities in Newham - Reclaiming Our History: Let's Get Creative
Rosetta Arts – Creative Heritage Through Textile Design
Royal Docks Learning & Activity Centre - Music, Culture & Heritage in the Royal Docks
St. William - Bromley-by-Bow Gasworks Sketch & Walk Tours
The New Black Film Collective - Only Joking: Remembering Stand Up Comedy in Stratford
The New Curators – Breaking The Wall: The Power of Performance
Together! 2012 CIC - Celebrating Our Creativity Together
UKIM Masjid Ibrahim - Art & Islam
Volunteer Community Photographers – Through The Lens: Exploring Stratford's Artistic and Architectural Heritage
The Newham Heritage Month events line-up is now live at www.newhamheritagemonth.org. The full programme will launch on 1 June 2023. Book tickets now for all the events and activities, including the launch party, which will take place on 1 June, 5-8pm outside East Ham Library.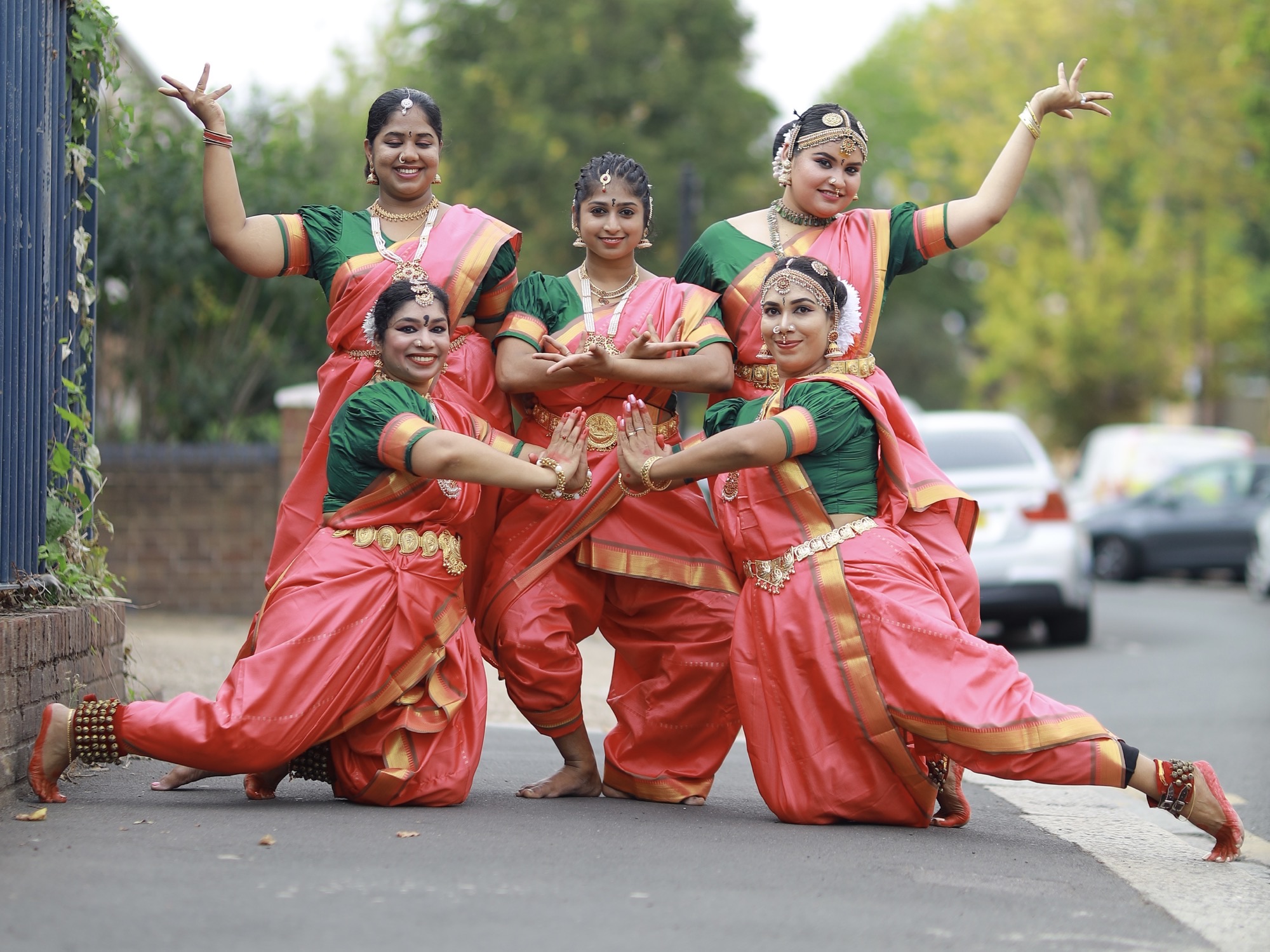 Image: Bharathanatyam dancers. Image copyright and courtesy of M.A.U.K. _