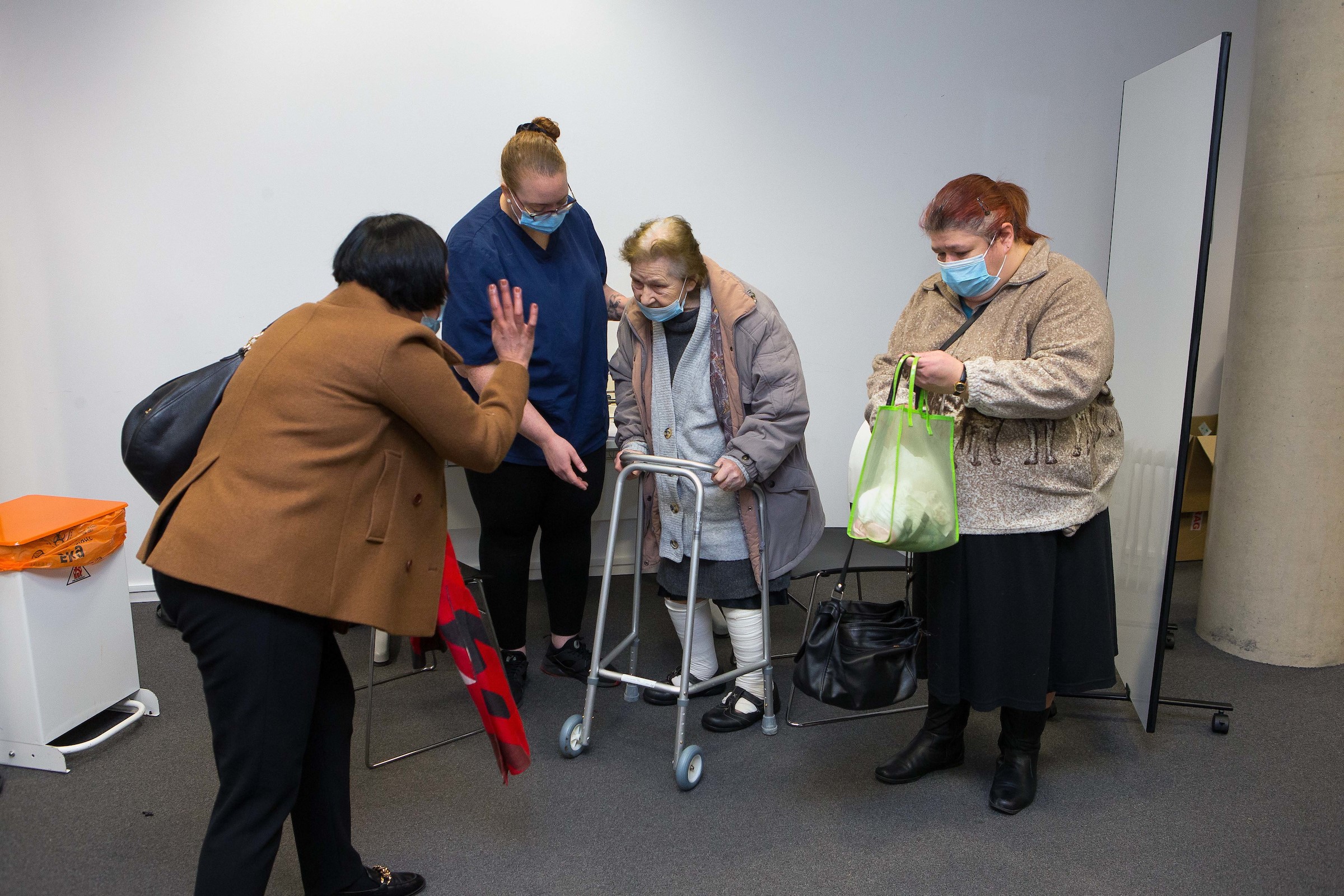 The Covid-19 vaccination programme got underway in Newham yesterday (Tuesday 15 December) with the first tranche of local residents receiving their jabs.
Among residents in the first priority category for vaccination – those aged 80 and older and care workers – was 95-year-old Danuta Gradosielska – who was greeted by Mayor of Newham Rokhsana Fiaz at the Sir Ludwig Guttmann Health and Wellbeing Centre at the Olympic Park.
Mayor Fiaz said:
"After so many months of misery at the hands of this terrible virus, it was hugely uplifting to witness these early stages of the vaccine rollout in Newham. Danuta and others I had the privilege of meeting yesterday were truly inspirational – they were all so grateful to the NHS for inviting them to be vaccinated, and steadfast in their determination to defeat Covid-19."
The Sir Ludwig Guttmann centre is one of 10 vaccination locations to open across North East London yesterday. Those receiving their first dose of the Pfizer Covid-19 now will get follow-up doses after Christmas.
Residents who are eligible for the vaccine will be contacted when it is their turn to arrange an appointment – there is no need to contact the NHS to request a vaccine. At this stage, vaccines will only be offered to those identified as top priority.
Full rollout of the vaccine is expected to take many months, and residents are reminded of the need to continue to stick to Covid-19 restrictions, with infection rates high and rising and Newham currently in the Tier 3 "very high risk" category.
Mayor Fiaz added: "The rollout of the vaccine is good news, but we are by no means out of the woods yet – the risk of Covid-19 remains very high, and more people in our borough are losing their lives to the virus. Please stick to the rules and help to stop the spread of the virus by staying at home as much as possible; keeping a distance of at least two metres between yourself and others, and wearing a face covering in public."
Further information on Covid-19 rates, restrictions, advice and support can be found on the Newham Council website www.newham.gov.uk/coronavirus