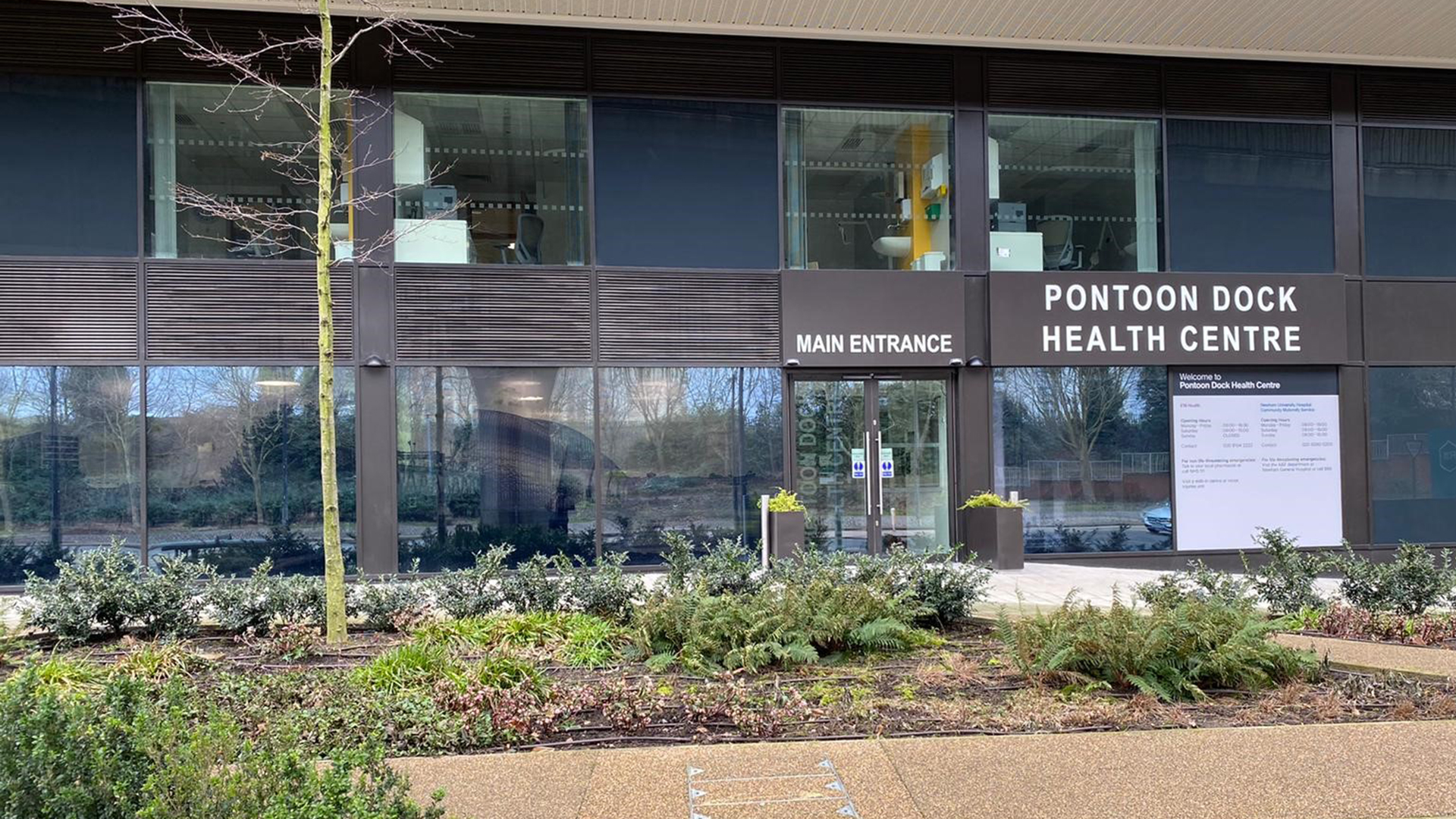 A new primary care health and wellbeing centre, purpose-built by Newham Council and local health partners, has opened its doors in Royal Docks.
Pontoon Dock Health Centre Dock is the first of many projects planned by the ground-breaking Health and Care Space Newham initiative – a partnership between Newham Council, East London NHS Foundation Trust (ELFT) and Newham Clinical Commissioning Group to fund new health and social care facilities in the borough for GPs, community, mental health, social care and or specialist healthcare providers.
The Pontoon Dock Health Centre is home to the former Britannia Village practice and provides care for its existing patients as well as being set up to cater for the 17,000+ people due to move into the area over the coming years.
The facility provides 14 consulting/ treatment/ training rooms, a phlebotomy room and a large group therapy room, which will allow the practice to offer a range of enhanced services to address the health needs of all its patients, including local authority and specialist services. It will also become a training site for a range of clinicians and is a sister practice to the E16 Health-Albert Road practice.
Councillor Zulfiqar Ali, Cabinet Member for Health and Adult Social Care at Newham Council, said: "We are delighted that Pontoon Dock Health Centre has opened. It will provide support to existing residents as well as to people moving into the exciting new developments planned in the nearby area.
"This is a fantastic new development that will improve access to health and care services for local residents. It's also good news for local health services generally, helping us to achieve our aims of better integrated services, improved outcomes and a better patient experience"
Paul Calaminus, Interim CEO at ELFT, said: "ELFT is delighted to be part of this unique collaboration with Newham Council and NHS Newham Clinical Commissioning Group.
"The layout and design of the Pontoon Dock primary care and wellbeing centre places an emphasis on collaborative working. By bringing primary care, community health and social care services alongside GP services, we are ensuring that all services work together to provide the best care possible".
Jonathan MacDonald, Managing Director of Health and Care Space Newham, said "Delivering during a pandemic has obviously been challenging but I am delighted we are opening our first health centre at Pontoon Dock. Hard work across the healthcare partnership has come to fruition for the benefit of patients and staff"
The name of the practice will be changing. The new practice name will be E16 Health - Albert Road and Pontoon Dock, following feedback from patients.
To contact the health centre call 0203 040 0100 or email on [email protected] and a member of the practice team will be happy to assist.