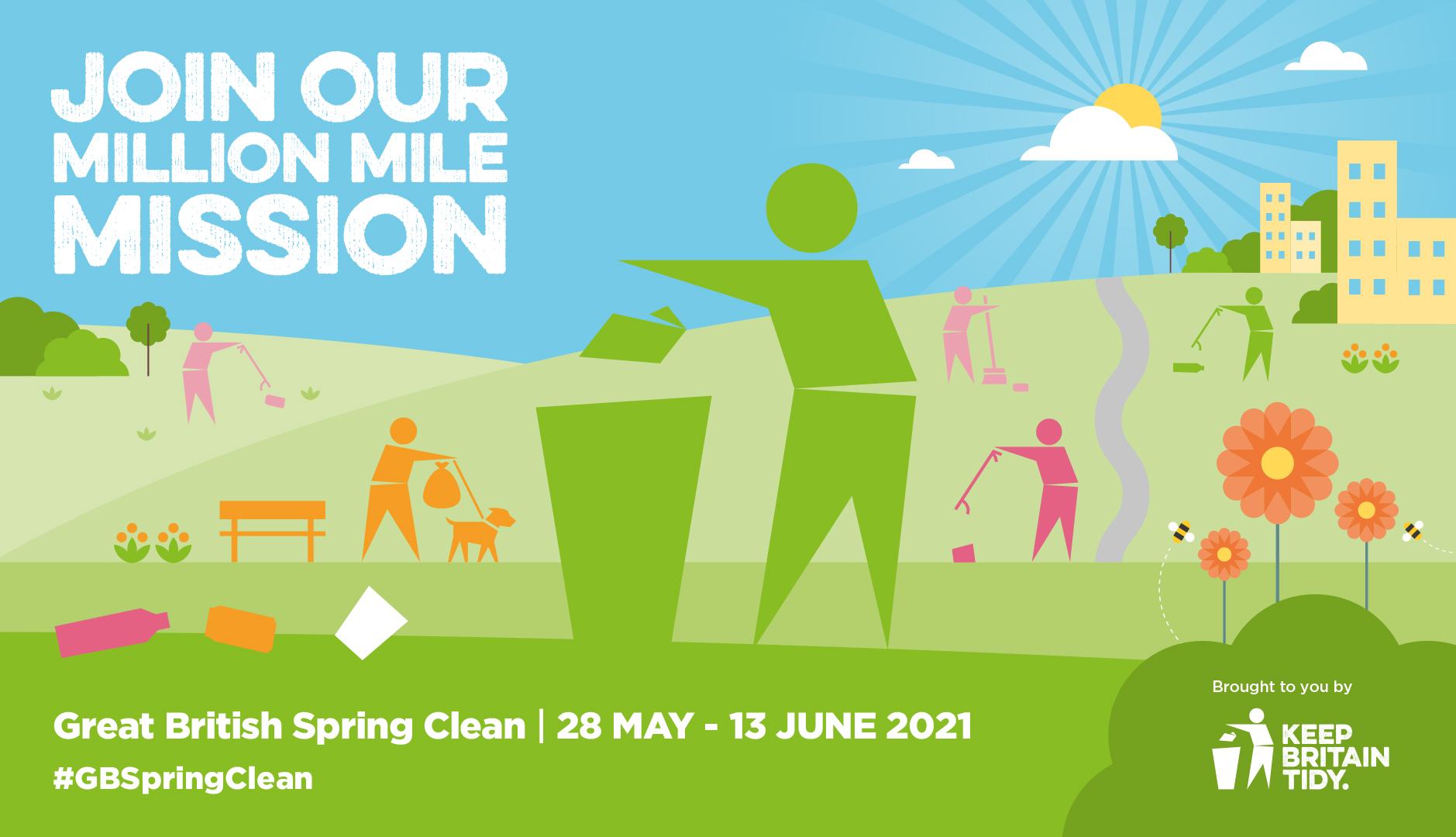 Newham Council are running a series of community events during this years' Great British Spring Clean (May 28 to June 13).
The Keep Britain Tidy initiative, now in its sixth year, brings together individuals, community organisations, businesses and councils to make a difference to the environment on our doorstep.
This year the event calls on the public to help them achieve a million miles of litter-picking.
In support, Newham council are holding 19 litter-picking events with community neighbourhoods, resident groups and schools in the borough and a series of workshops in local schools, with more than 500 pupils set to take part.
Cabinet lead for Environment, Highways and Sustainable Transport, Councillor James Asser said: "We know how important it is to our residents to make our borough a cleaner, greener and more attractive place to live.
"At our recent Citizens' assembly, 31 per cent of voters told us their number one priority for the summer was for us to focus on the on-going greening of the borough and it is a priority for the Council and we are investing in a range of projects to improve the cleanliness of our streets.
"Community involvement often plays an important part and we know many residents are keen to contribute and make an impact in their local neighbourhood.
"As well as being good for the environment, there is a strong link between this kind of activity and staying active and we know that feeling connected to our local communities can also really benefit our mental wellbeing.
"We hope that people will take the opportunity to join our local events or organise an activity of their own remembering to keep covid safe."
To keep covid safe the council are running events in line with current government guidance which states outdoor gatherings of up to 30 people are permitted.
If more than 30 people join they will be split into different groups carry out a litter pick in a different area.
The existing hygiene and social distancing measures will continue to be followed, hand sanitizers, masks and gloves will be available on the day and all litter picks will be sanitized after every event.
If anyone has any coronavirus symptoms or has been in contact with anyone who has symptoms please follow government guidelines, stay at home and don't undertake any volunteering activity.
To take part join us on:
Saturday, June 5 at Manor Park library at 10am
Saturday, June 5 at Brampton Park at 11am
Wednesday, June 9 at meet at Priory Park at 2pm
Wednesday, June 9 at St. John's Green (North Woolwich) at midday
Thursday, June 10 at Green Street library at midday
Saturday, June 12 at Forest Lane lodge at 11am
Saturday, June 12 at Barking Recreational Park at 11am
You can also join us virtually in our children's workshop. Register on eventbrite.
2nd June @ 02:00 pm Half-term 'Recycling' fun filled interactive games and quizzes to explore the world of recycling.
3rd June @ @ 03:00 pm Story of 'The Three Litter Pigs' who travel throughland and sea to find their perfect home.
Or to organise a Covid safe activity of your own visit www.keepbritaintidy.org