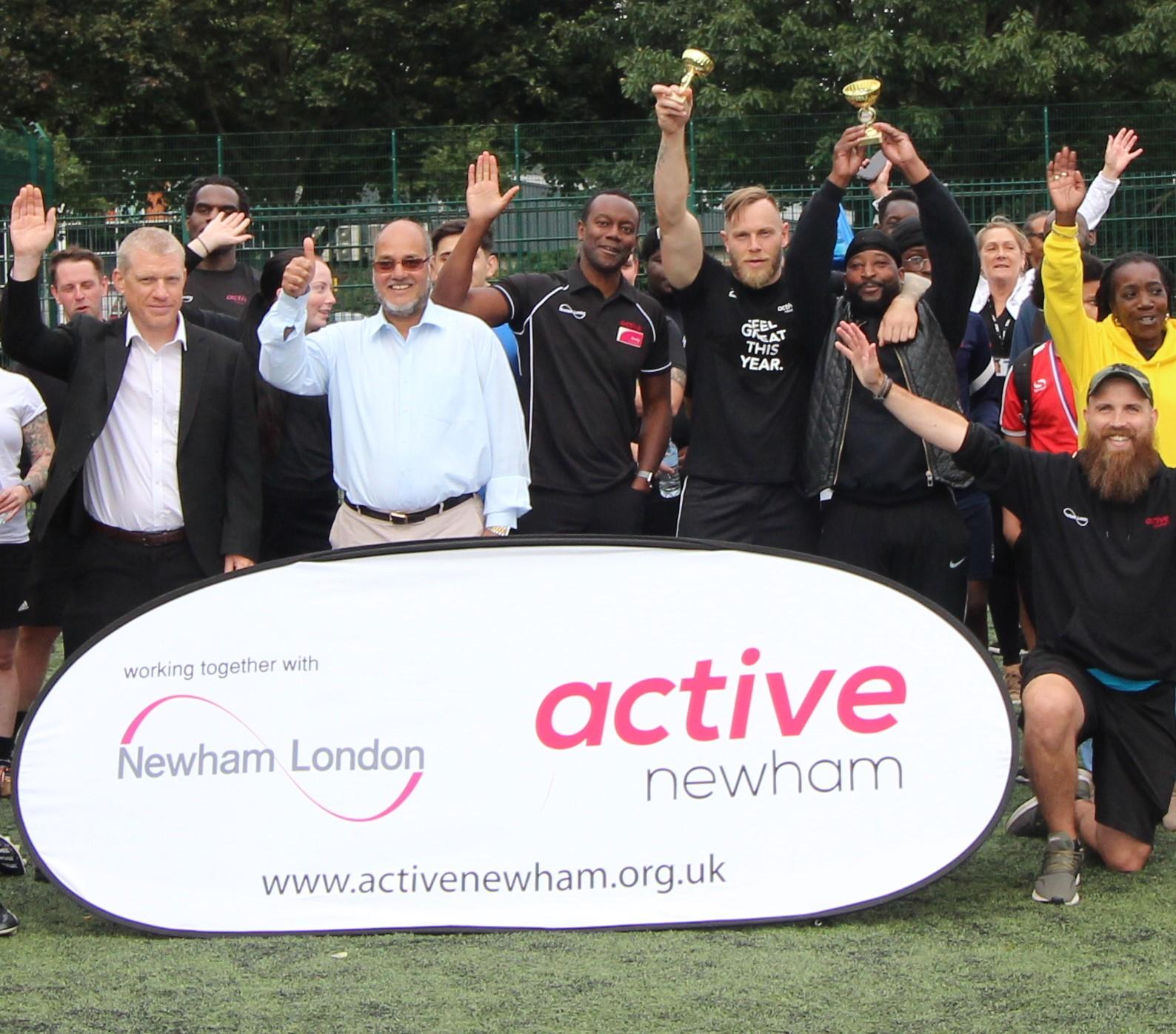 A football tournament between the Met Police, young people from Newham, the voluntary sector and activeNewham to help build positive relationships, proved a big success this week.
Teams from Newham Council's Shipman Youth Zone, Met Police, Rights and Equalities in Newham (REIN) and activeNewham took part in the round robin tournament.
The action at Newham Leisure Centre, was watched on by Cllr Zulfiqar Ali the Lead Member for Health and Adult Social Care and Cllr Sarah Ruiz, the Lead Member for Education and Children Social Care. Cllr Ali presented trophies to the winning team, REIN.
Cllr Zulfiqar Ali, said: "A football tournament is a great opportunity to build relationships between our fantastic young people and our partners in the voluntary and statutory sectors in Newham. Congratulations to the winners and a big thank you to everyone who attended to make it such a brilliant day and to our partners for organising it and helping to keep everyone active and healthy."
Councillor Sarah Ruiz, Lead Member for Education and Children Social Care said: "This is a great initiative and demonstrates the fantastic work our Youth Zones are doing, working with partners, to get our young people active and involved in their local community. I would like to thank the Met Police, activeNewham and REIN for putting on this football tournament and a big well done to the young people who took part."