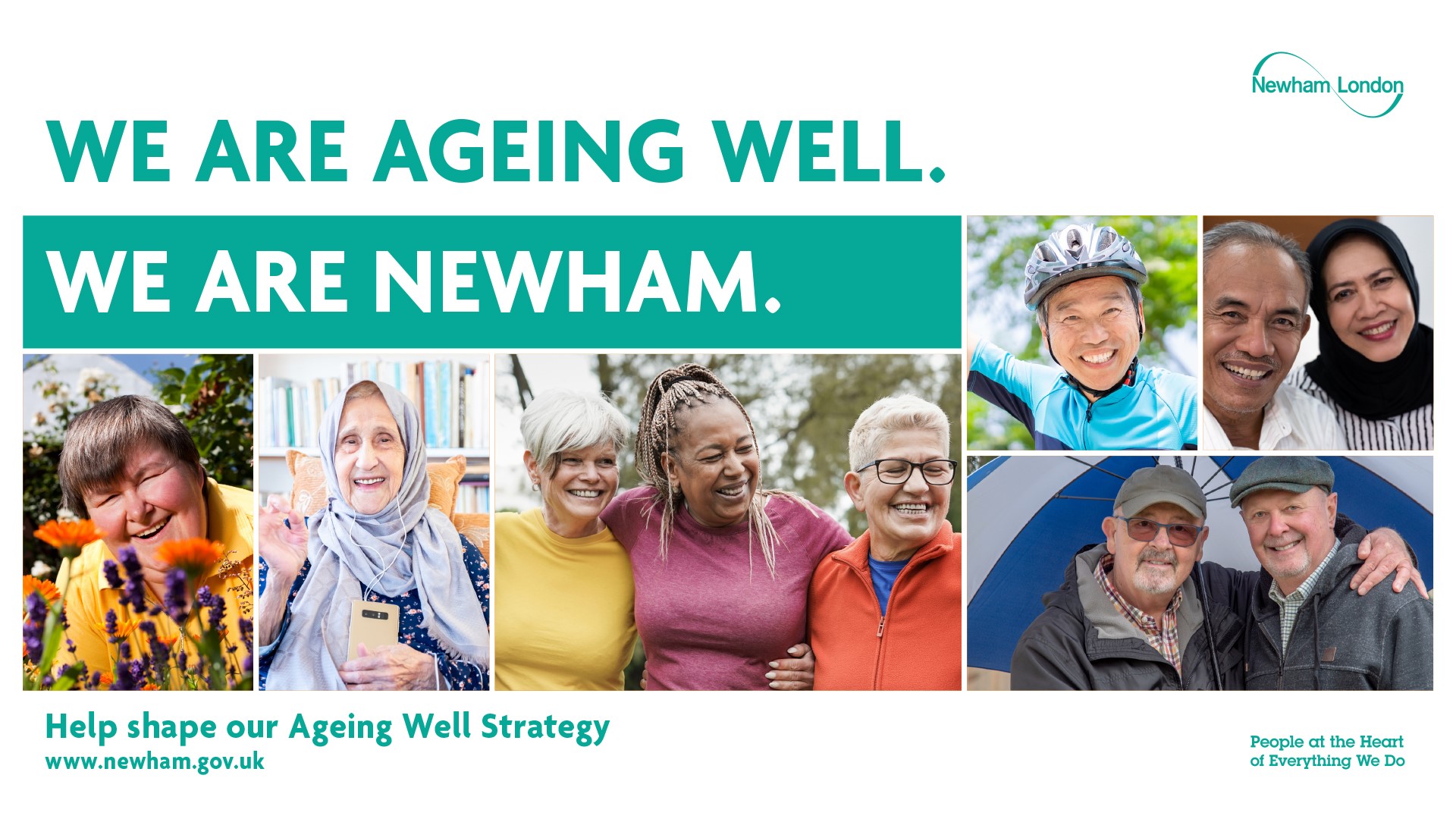 Newham Council reveals what ageing well means to some of the borough's over 50's on International Day of Older Persons.
One thousand five hundred over 50's completed a questionnaire about ageing well, which will help inform the Council's new Ageing Well strategy. Common themes emerged from the responses received in the summer.

Keeping mentally and physically fit, and supported to live independently were key for many. While having friends, interesting activities, adequate finances and access to green spaces were also important.

Many would like to see cleaner and safer streets and parks, lower parking charges and more varied and interesting activities for older people, with some saying they don't just want places to 'knit and natter'.

One respondent said: "It's a vibrant community, but people tend to forget that we were the generation that invented the internet, and we don't just want knitting, bingo or tea dances. We've lived through radical changes, such as political and social shifts, punk, fashion and yet now we're sometimes treated as though we were born in the Victorian age."

Councillor Zulfiqar Ali said: "We have been engaging with partners and residents over the last year to find out what would help people over 50 age well and be active and healthy.

"We have listened to everyone and now want to share our insights with residents to co-produce an Ageing Well strategy that will enable all our over 50s to remain healthy and happy as they grow older."

Insights will be shared at three resident engagement events on 15 November via Zoom from 10am to 12.30pm, 23 November at Stratford Town Hall between 10.30am-3pm and 1 December via Zoom from 4pm to 6.30pm. Register for a free place by visiting teh eventbrite webpage.

On the 23 November event there will also be stalls offering free Vitamin D supplements, exercise packs, advice on keeping warm this winter and paying utility bills, information on planning for retirement and making a will.

Other events taking place in the borough this Friday to celebrate the International Day for Older Persons include two social events:
Canning Town Library, Rathbone Market, Barking Road, E16 1EH between 11am – 2pm.
Newham's Community Neighbourhood Link Worker team online Time to Talk at 2pm. Meeting link. Meeting ID: 650 428 8032.