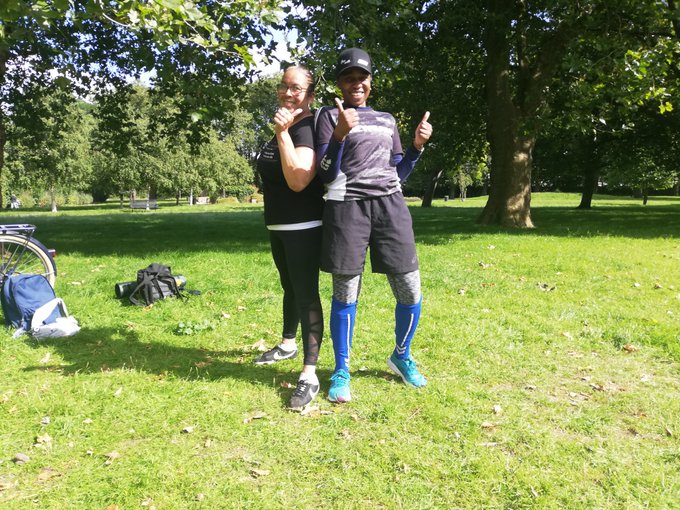 Newham Council is offering residents a great way to get fit for free in 2022.
The Our Parks programme of free fitness sessions have returned after the Christmas break.
'Back to Exercise' and 'Beginners Bootcamp' classes are on offer for anyone looking for a great way to get fit.
The sessions take place in eight of Newham's 23 parks – as part of our health and wellbeing plan, 50 Steps to a Healthier Borough.
Councillor Zulfiqar Ali, Cabinet Member for Health and Adult Social Care, said:
"Now more than ever we need to focus on improving the health and wellbeing of the Newham community. Along with partners, we launched 50 Steps to a Healthier Borough, our health and wellbeing strategy last year. We believe that by working together with partners we can make a real difference to our residents and the borough as a whole.
"The Our Parks sessions are a great example of how we are helping Newham residents get fit and stay healthy. Over the last few months, many residents have enjoyed the benefits of these exercise sessions in our parks. They are a great way to get fit in a fantastic setting."
The popular sessions have been running since last summer and proved a hit with many residents.
Our Parks participant Maddy said: "'The exercise classes I take part in with Our Parks are great. Every single class I attend the instructors are always prepared, the encouragement and motivation they give always makes me feel empowered. The classes are a great way to unwind and get healthy."
Another participant, Bisi, who is also one of the Council's Change Makers for the 50 Steps to a Healthier Borough Health and Wellbeing Strategy 2020-2023 said: "Friends, fitness and fun. What's not to love about Our Parks!'
For more information and booking, go to https://www.newham.gov.uk/community-parks-leisure/physical-activity/2