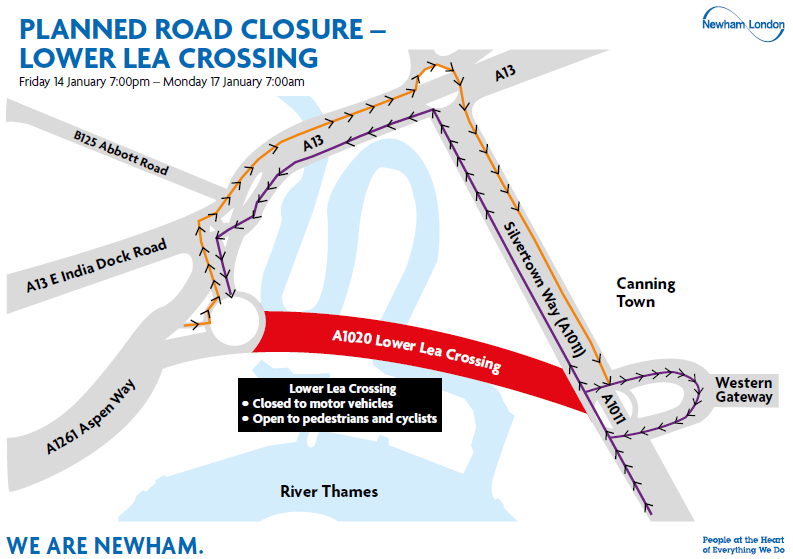 Lower Lea Crossing will be closed to motor vehicle traffic for essential maintenance works starting Friday 14 January at 7am and will re-open Monday 17 January at 7am. Pedestrians and cyclists will continue to access the bridge during this time.
Newham Council owns and maintains Lower Lea Crossing Bridge. The Council will be carrying out works to the bridge structure. This includes removal of existing bridge expansion joints, installation of new expansion joints and resurfacing works.
Diversion routes (shown on map) will be via Silvertown Way (A1011), Newham Way (A13) and Leamouth Road (A1020). Diversion signs will be installed along the route. We recommend that you allow additional time for motor vehicle journeys that will use diversion routes during the maintenance works.