Another chance for residents to have their say
Over the last few months, Newham Council has been asking residents to get involved with the first phase of the Beckton Parks Masterplan – creating an exciting, community led vision for the future of green spaces across Beckton and Custom House.
The Council has been working with Street Space - a social enterprise who work with people to re-imagine their streets and spaces to make them feel safer, to bring joy and social connection – on a 6 month engagement programme, which is the first step towards the creation of the Beckton Parks Masterplan
Hundreds of residents have had their say over the last few months.
The first engagement survey that asked people to register their interest in the Beckton Parks Masterplan and provide initial ideas and opinions, gathered just under 570 responses.
The second phase called 'Creating the Vision' enabled 62 participants to input 121 ideas through the Co-Create website.
Alongside this, 519 people attended 15 different events which included pop-up hot chocolate bars, nature walks, collage workshops and balloon mapping exercises.
This engagement culminated with a spring fete celebration in collaboration with local groups who were invited to test their ideas for the future live within Beckton District Park.
Groups were supported to create their ideas, deliver them amongst their community and together learn about what works well for the future. Ideas included a pop-up picnic, live music, martial arts and yoga sessions, nature-based watercolour painting and forest school activities.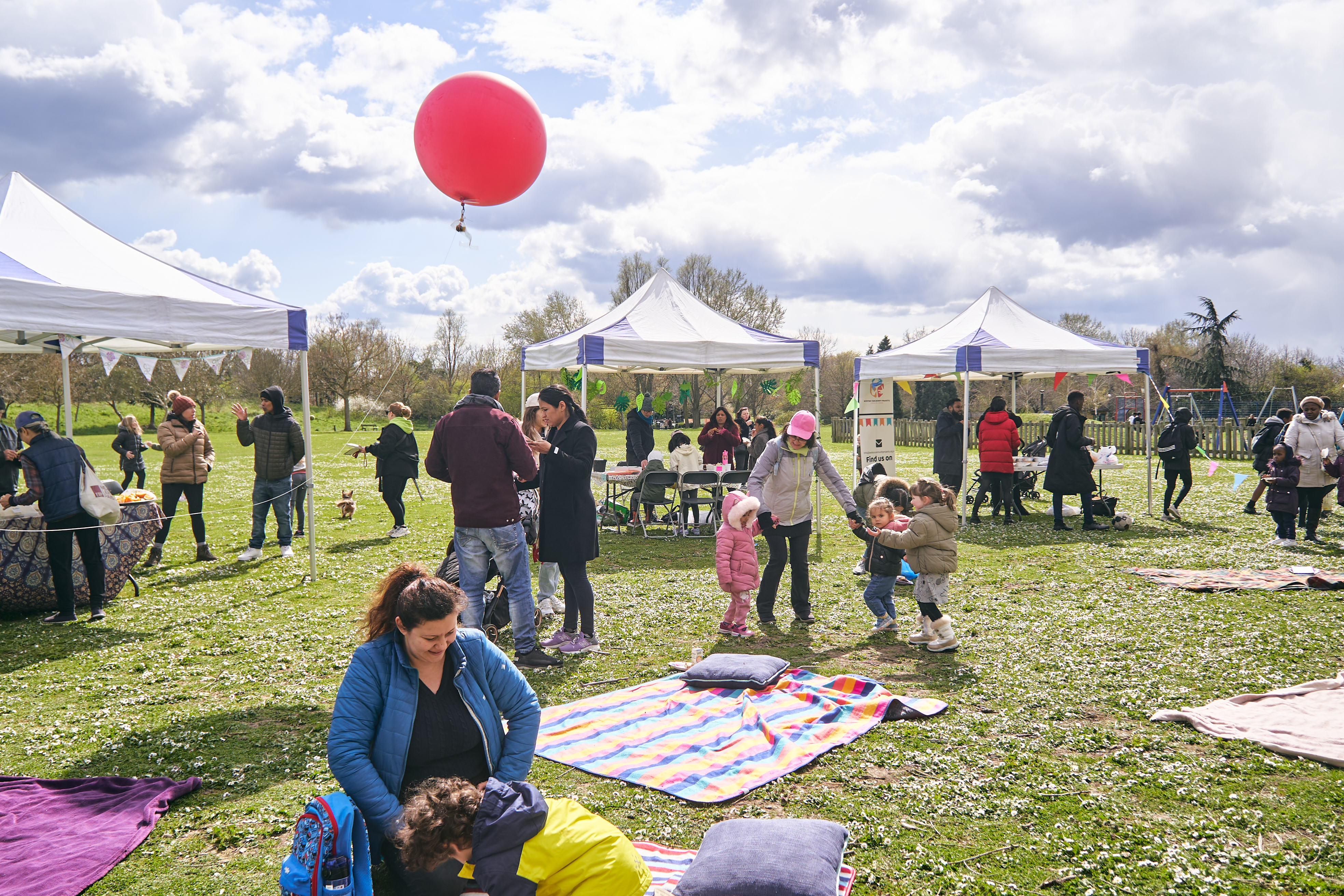 Insight 1: Create intentional spaces to build inclusive communities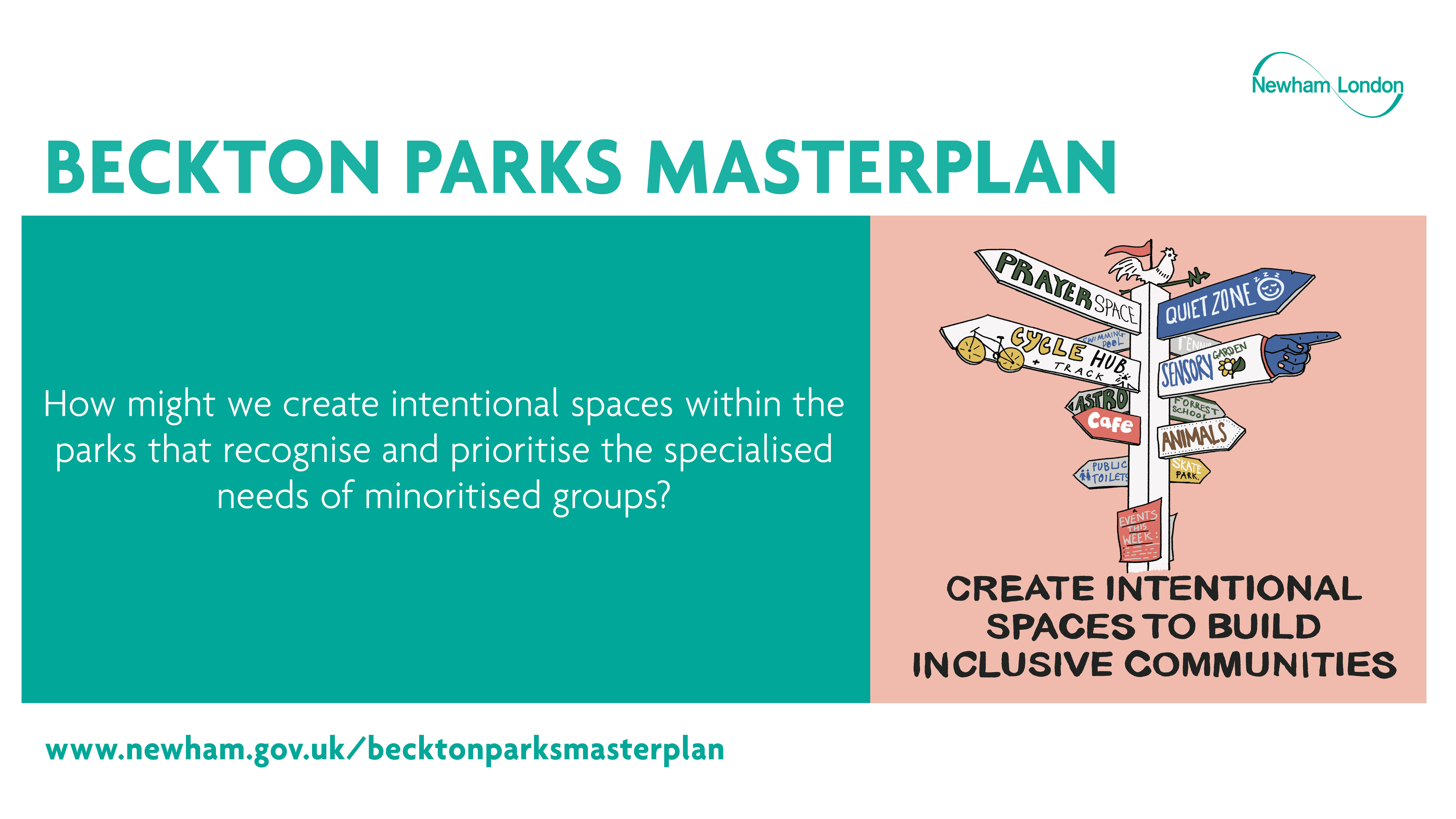 Insight 2: Support the existing whilst shaping the new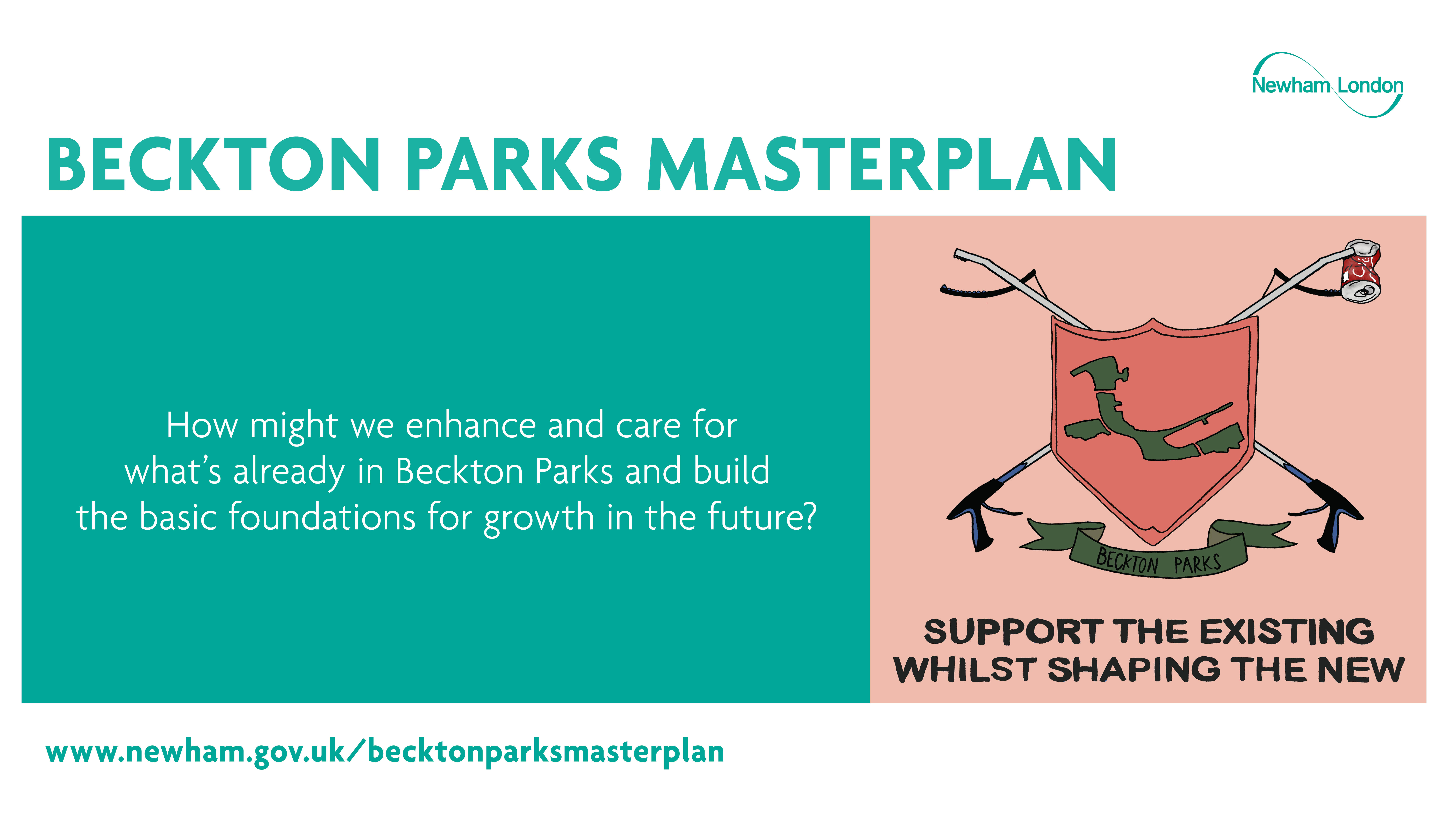 Insight 3: Prioritise safety and social connection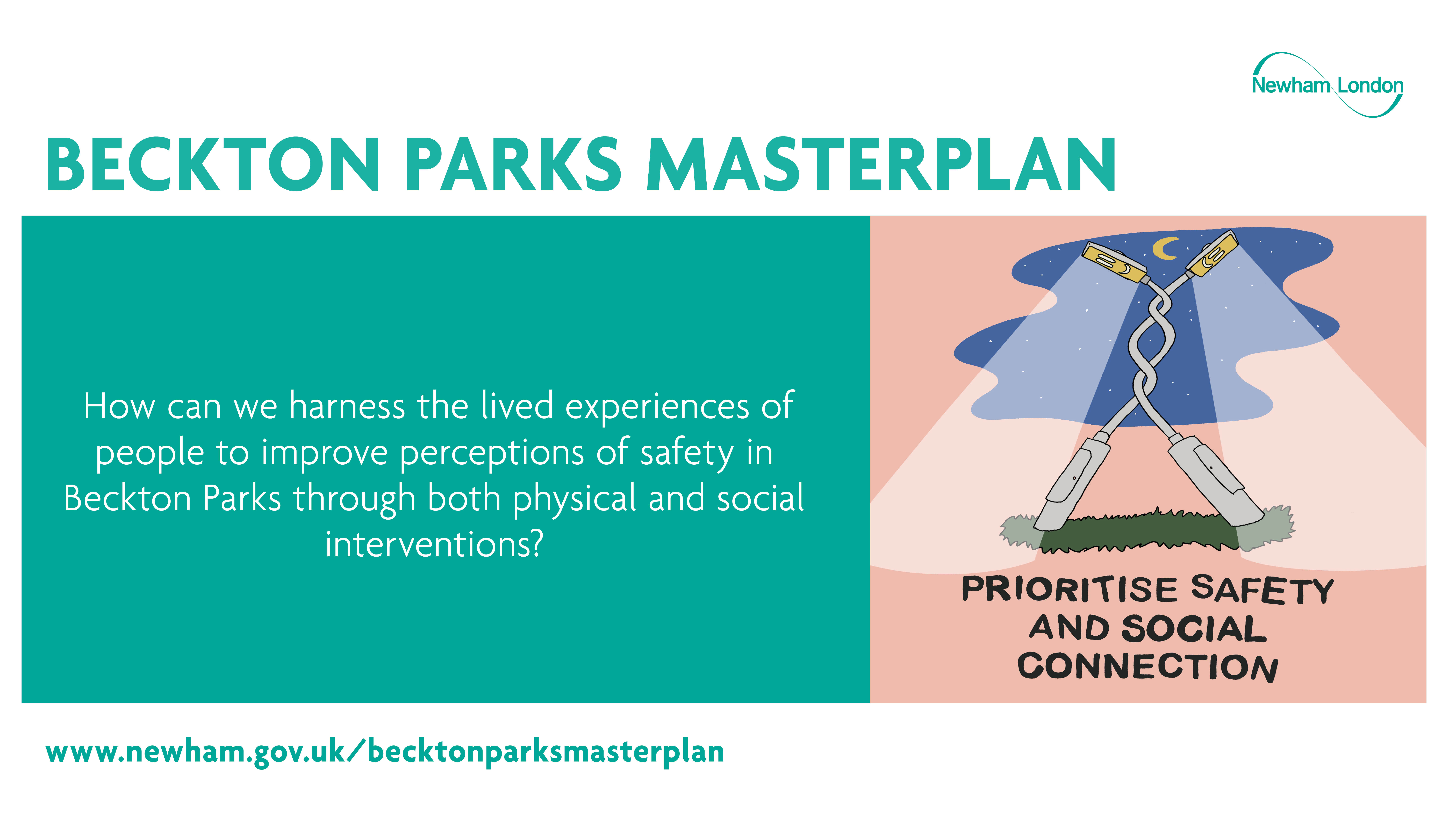 Insight 4: Harness green spaces as learning places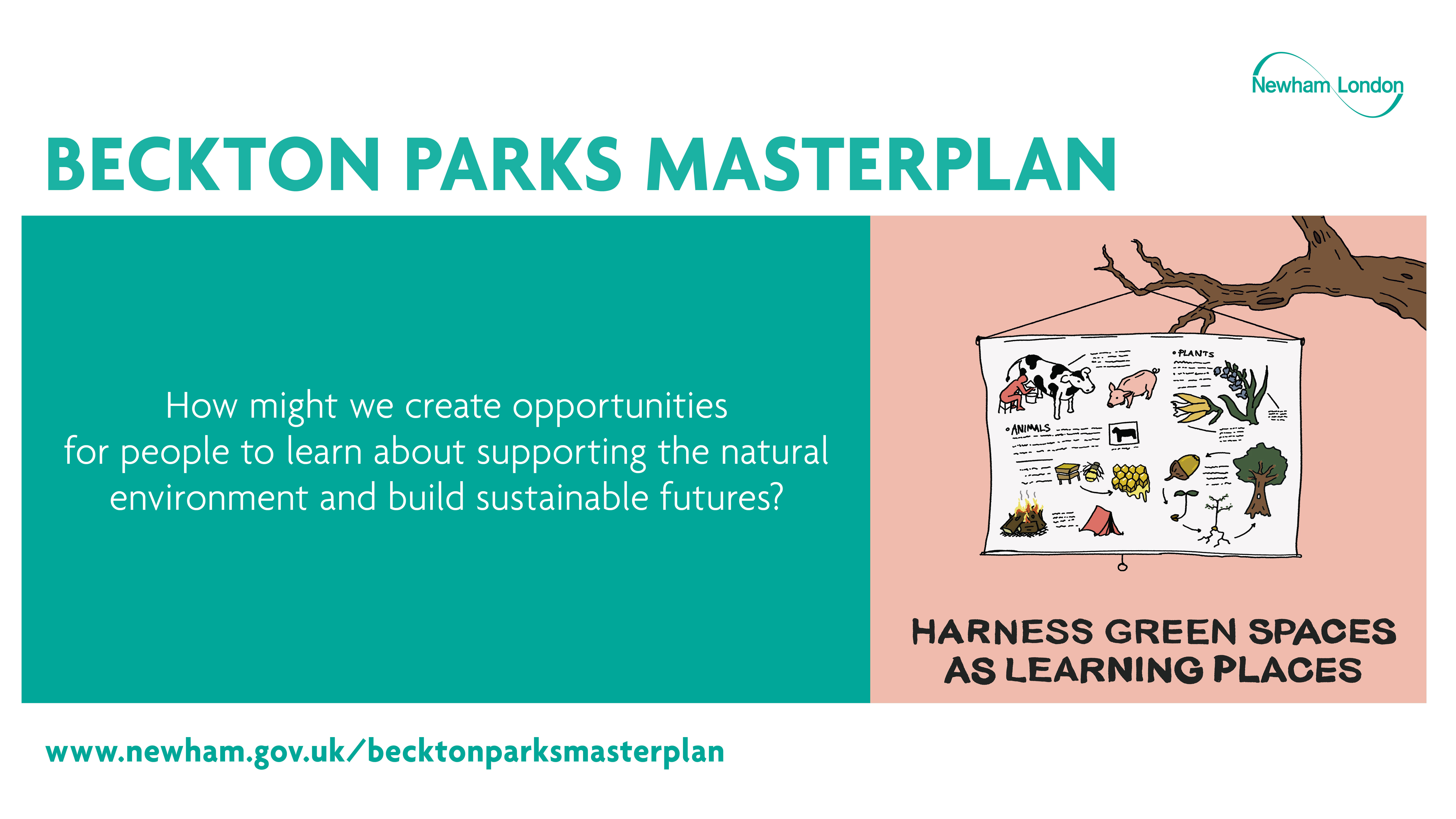 Insight 5: Invest in realistic and sustainable community involvement
Insight 6: Care for the minds and bodies of all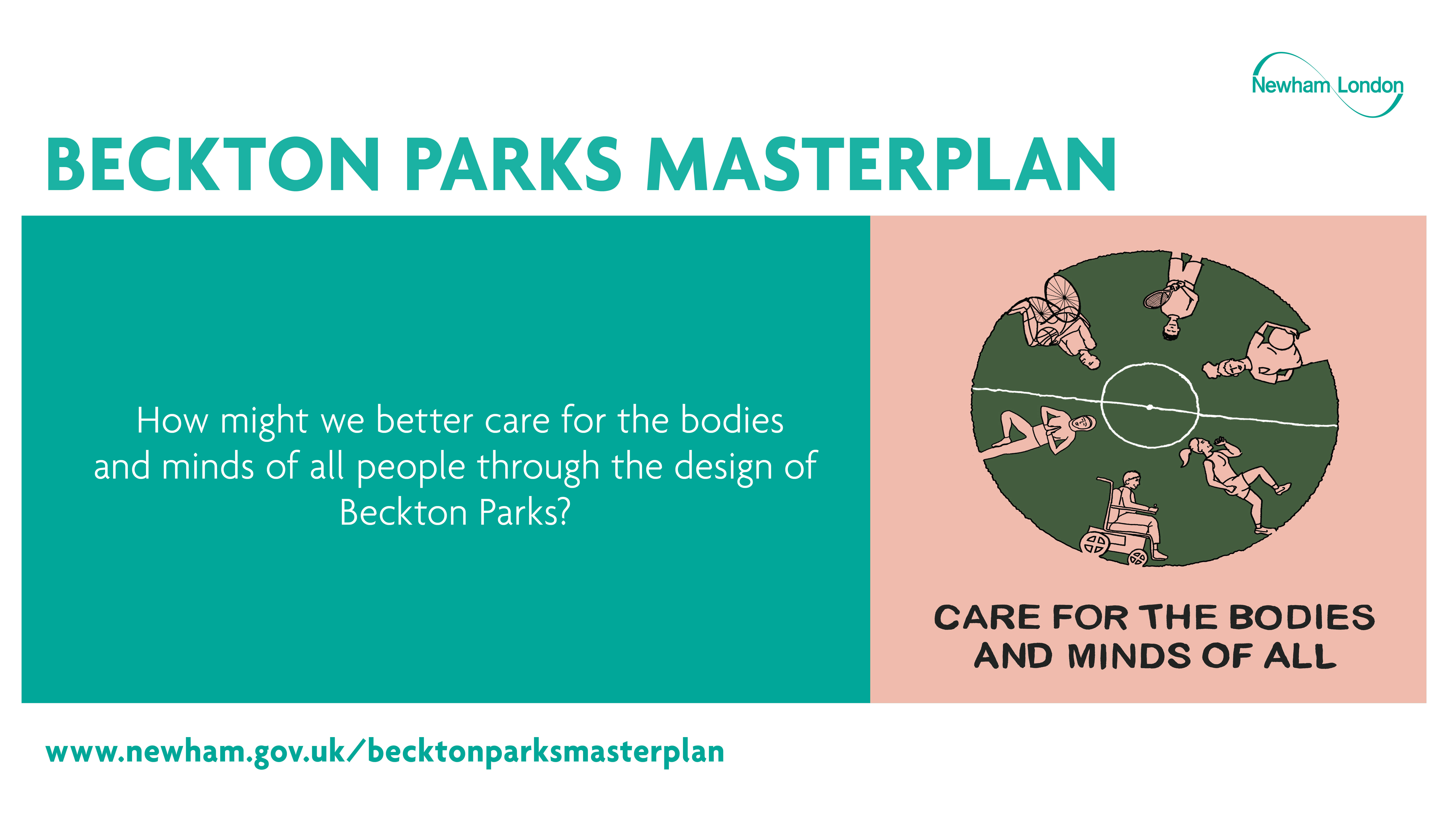 We are now asking residents for their views, thoughts and opinions on each of the insights.
Take a look at the insights and tell us what you think about them. What do you agree or disagree with? What's missing? What's most important to you?
To read about each insight in detail and to make comments go to the Co-Create website which can be accessed through: www.newham.gov.uk/becktonparksmasterplan
Residents with no internet access can go to their local library for help.
This insight phase is open until 31 May 2022.
Views and ideas will be used to create a community vision to be published in July.