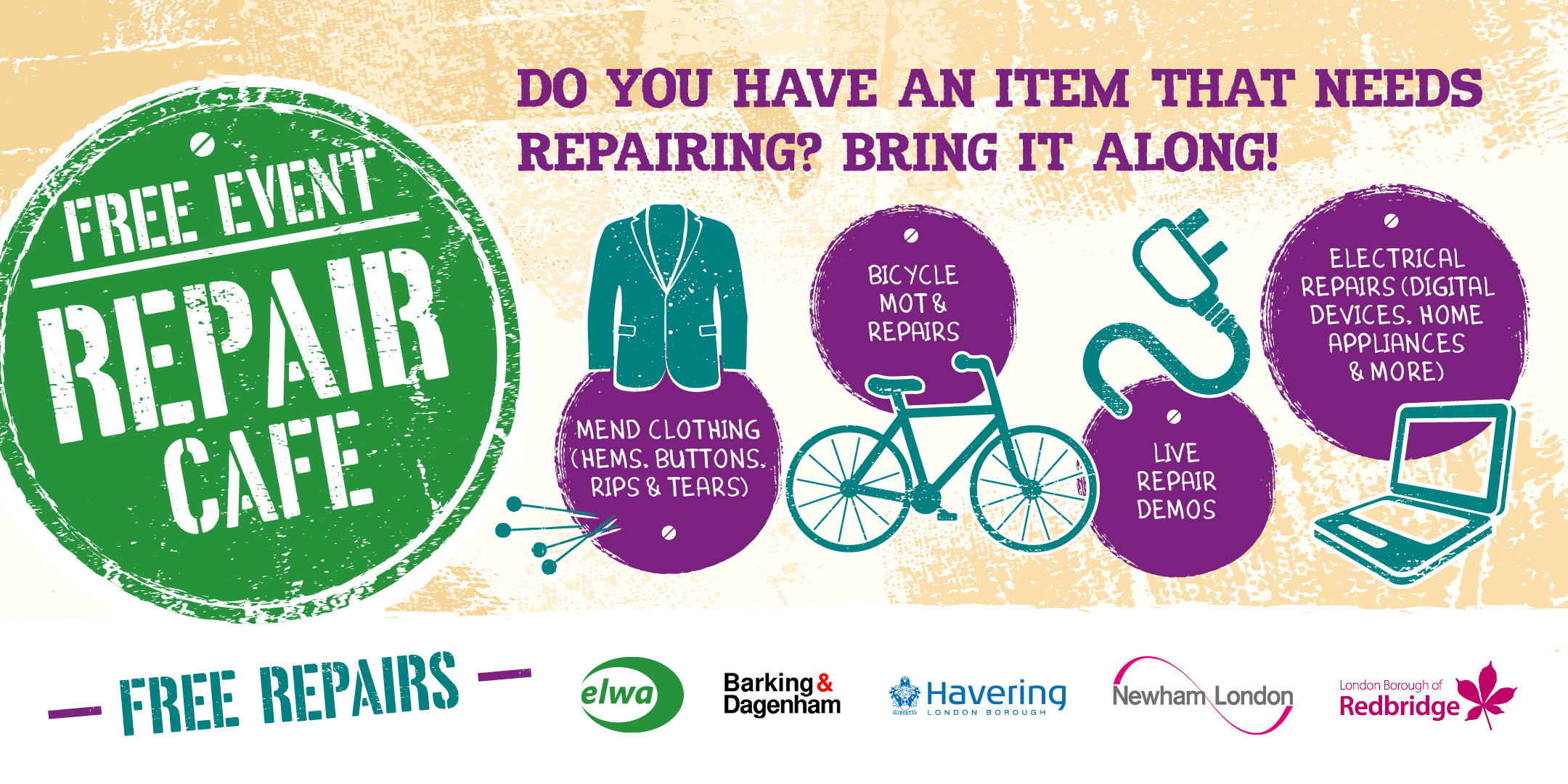 East Ham Library, 328 Barking Road, E6 2RT
Saturday 13 August between 11am – 2pm.

Do you have an item that needs repairing? Bring it along!
Repainting an item is much better than binning it – better for the wallet and the environment.
Join us for our free Repair Café where our experts will help you repair your broken household items including small electrical appliances, digital devices, clothing and bicycles.
Refreshments are provided so grab a drink on us and watch our repairers give live 'How to…' demonstrations throughout the event.
Holey jumper? Ripped coat pocket? Trousers in need of a hem?
Our skilled textile repairers will be offering free clothing repairs, so bring along any items in need of a bit of TLC and we'll help extend its life that little bit longer.
There's no need to buy new with our electrical repairers on hand!
Learn how to repair your broken digital devices like your phone, laptop or tablet.
They'll be on hand to work their magic on your broken home appliances, electrical toys and more. So bring them along for a free repair!
Our bike specialists will be on hand offering FREE…
Bike safety checks
Brake and gear adjustments
Minor repairs
Notification of other work required
Advice on maintenance
Things to know before attending
Bring devices charged and with power leads/ adapters
Bring all parts of the device (not just the part that is broken)

Due to the need of replacement parts, not all items will be fixable on the day. In this instance, advice will be given by our experts with an opportunity to return with the replacement part to the next Repair Café to complete the repair

Arriving well before the advertised end time is advisable if you have an item in need of repair
East London Waste Authority (ELWA), in partnership with the London Boroughs of Barking & Dagenham, Havering, Newham and Redbridge and third party repair organisations are running a series of free Repair Cafes, providing residents with the opportunity to learn new skills, prevent textile and electronic waste, plus more!
For more information on this event visit our website or contact: enquiries@eastlondonwaste.gov.uk / 0208 7245 803