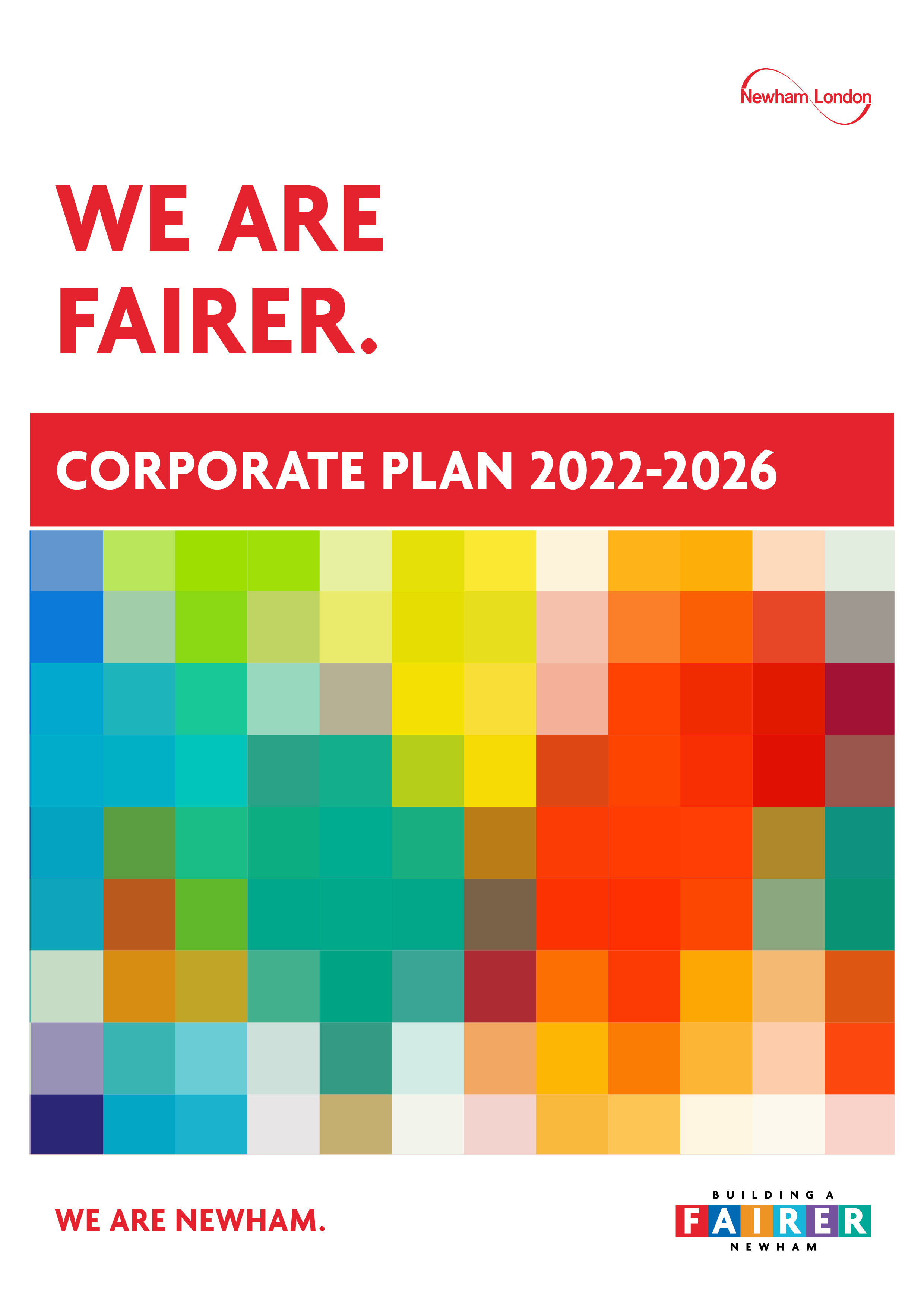 Newham Council's Cabinet has agreed the Corporate Plan that will inform how the Council will deliver its key priorities for the next four years. Building a Fairer Newham takes forward the achievements of the past four years of work by the Council with a clear purpose to serve the people of Newham. The Corporate Plan outlines actions and desired outcomes across all the Council's priorities, and it is now tasked with delivering. These include:
Another 1,500 social rent homes our residents can afford, as part of a £2 billion investment in housing delivery.
Developing Family Hubs to provide wrap around support for families.
Investment of £40m in the coming four years to keep our streets and neighbourhoods clean for our residents.
Piloting Stratford as a Green Zone to model an environmentally sustainable neighbourhood and develop our first Green Budget.
Developing a network of data economy hubs in delivering our Newham Sparks vision.
The plan is based around a set of key principles:
Responding to the climate emergency through tangible actions; and preventative approaches that elevate the health, well-being, and happiness of our residents, as well as their safety
Delivering an inclusive economy agenda anchored by a commitment to Community Wealth Building so that inequality, poverty, and racial disproportionality can be tackled, alongside the housing crisis
Investing in our children and young people so that Newham is the best place for them to thrive and flourish
Wanting the best for our communities so that they can live in safe and clean neighbourhoods
Involving residents in decision-making as part of our people-power agenda of participatory democracy
Transforming the Council so that it is fit-for purpose for the 21st Century and able to deliver optimal services for our residents within the framework of good governance and transparency
Mayor of Newham, Rokhsana Fiaz OBE, said: "The cost of living crisis that has spread across the country is unfortunately not new for Newham. Our borough has suffered for decades from deeply rooted inequalities around income, housing and health. The effects of this crisis are pushing people who were already struggling into extreme poverty.
"In May, I was re-elected on a manifesto to support our residents in these tough times and build a fairer Newham. Our mission to build a fairer Newham has never been more vital for our communities. This Corporate Plan translates the commitments in the Manifesto into a set of tangible actions & measures that we will focus all our energy on over the coming years.
"We will continue to help people live healthy lives. We will invest in prevention throughout people's lives, from helping children & young people thrive to helping older people age well. We will do everything we can to make our places clean and safe so people feel a sense of pride in their neighbourhoods. We will redouble our efforts to tackle the housing crisis that has persisted in Newham over the last 50 years. We will continue to grow an inclusive economy that provides opportunities to all our communities, and helps tackle the climate emergency. We will continue to advance our people power agenda so residents can be at the heart of improving their places."
Read more: Newham Council's Cabinet agrees four year Corporate Plan to Build a Fairer Newham