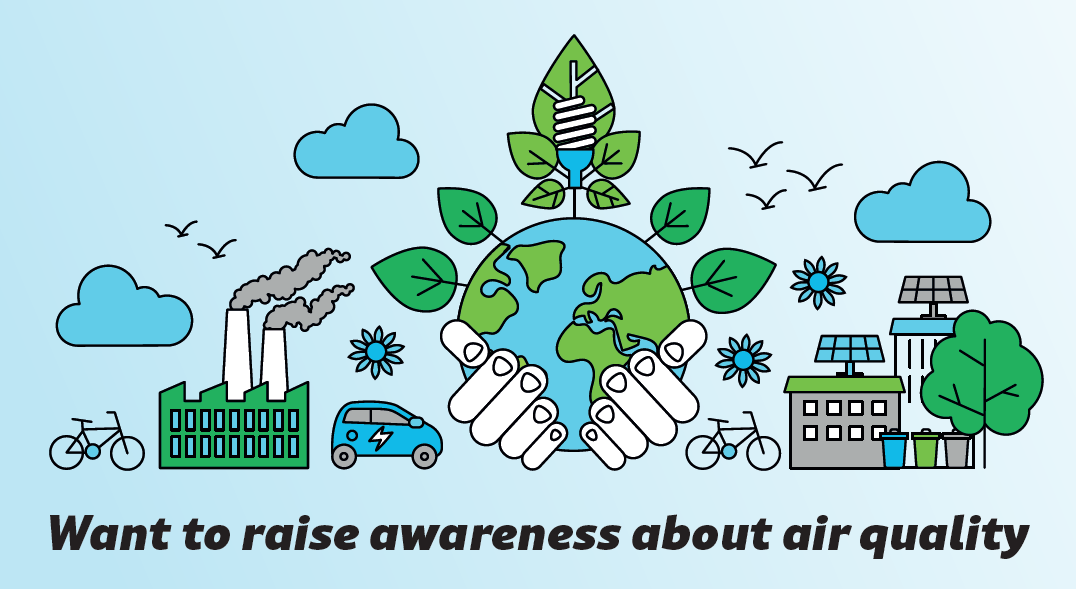 Newham Council, in collaboration with Hackney Council, Tower Hamlets Council and the City of London have launched an innovative new Clean Air and Climate Champions programme.
Earlier this year, the councils were awarded £313,720 by DEFRA's Air Quality Fund to address the issue of low public awareness around air pollution and how individuals can reduce their exposure to air pollution.
Newham Council is looking for passionate, enthusiastic people from Newham to help develop practical solutions for climate air quality issues and then help disseminate that information to the broader public.
Cllr Dr John Whitworth, Commissioner for Air Quality and Climate Emergency at Newham Council said:
"We are looking for people who are passionate about climate and air quality and want to make a difference in their community.
"Exposure to air pollution has a detrimental effect on health, and evidence suggests that people living in disadvantaged areas are disproportionately affected by poor air quality.
"The Clean Air and Climate champions will work with the council to identify concerns and find solutions which can support the council in increasing awareness of how we can all reduce our emissions and exposure.
"The champions will support the council in improving air quality and environmental decision-making and widening understanding of air quality issues associated with public health."
The aims of the programme are:
To increase community awareness of air quality and associated health risks
To co-design and create new ideas leading to new interventions to test
To translate these ideas into practical activities targeted at the right audiences
To help develop public communications strategy using evidence from wider public engagement and convert these into positive messaging.
As part of the two-year programme, participants will be invited to take part in a number of engagement activities, training sessions and workshops either face-to-face or online. The workshops will take place between January and February 2023. Newham participants do not need any prior knowledge of climate or air quality to take part and will be paid London Living Wage for attending co-design workshops.
Newham residents who live or work in one of the following areas are encouraged to sign up:
Little Ilford & Manor Park
Forest Gate North & South
Plaistow North
Boleyn
Wall End
East Ham South
Custom House & Canning Town South
Canning Town North
Beckton
Sign up to be a Clean Air and Climate Champion
Sign up by 3 January 2023 to take part.