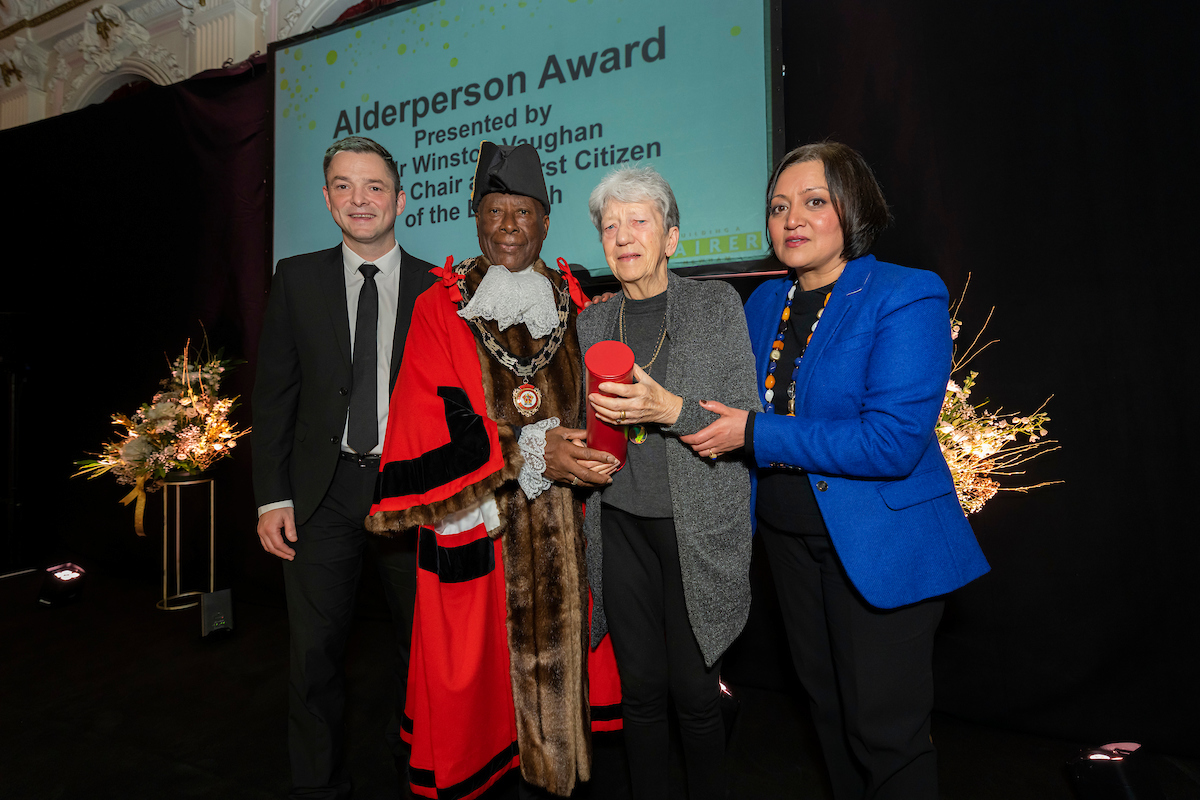 Residents at the heart of selecting the best of our borough.
Newham Council honoured people from right across the community who have made an outstanding contribution to the life of the borough at its Civic Awards event on December 7.

The awards, which took place at the Old Town Hall Stratford, recognised the huge contribution people have made to our borough whether they are private citizens or those involved in public life, under three key headings.
Freedom of the Borough awards – 3 recipients
Alderperson – 1 recipient
5 Civic Awards have been made across various categories
Freedom of the Borough and Alderperson awards
During the winter and spring of 2022, the council invited nominations from members of the public in Newham for the Freedom of the Borough and Alderperson awards, plus some Civic Award categories. The following nominations were considered by the Civic Awards Panel and agreed by Newham's Council meeting on November 21 2022.
Mr John Barber DL, MRICS - Representative Deputy Lieutenant for the London Borough of Newham
Mrs Lorna Jackson MBE - Head teacher of Maryland Primary School
Ms Anthea Hare - founder of Richard House Children's hospice
The awards panel also commended Ms Daniell Hambrook and Mr Abdul Wadood Khan under this category.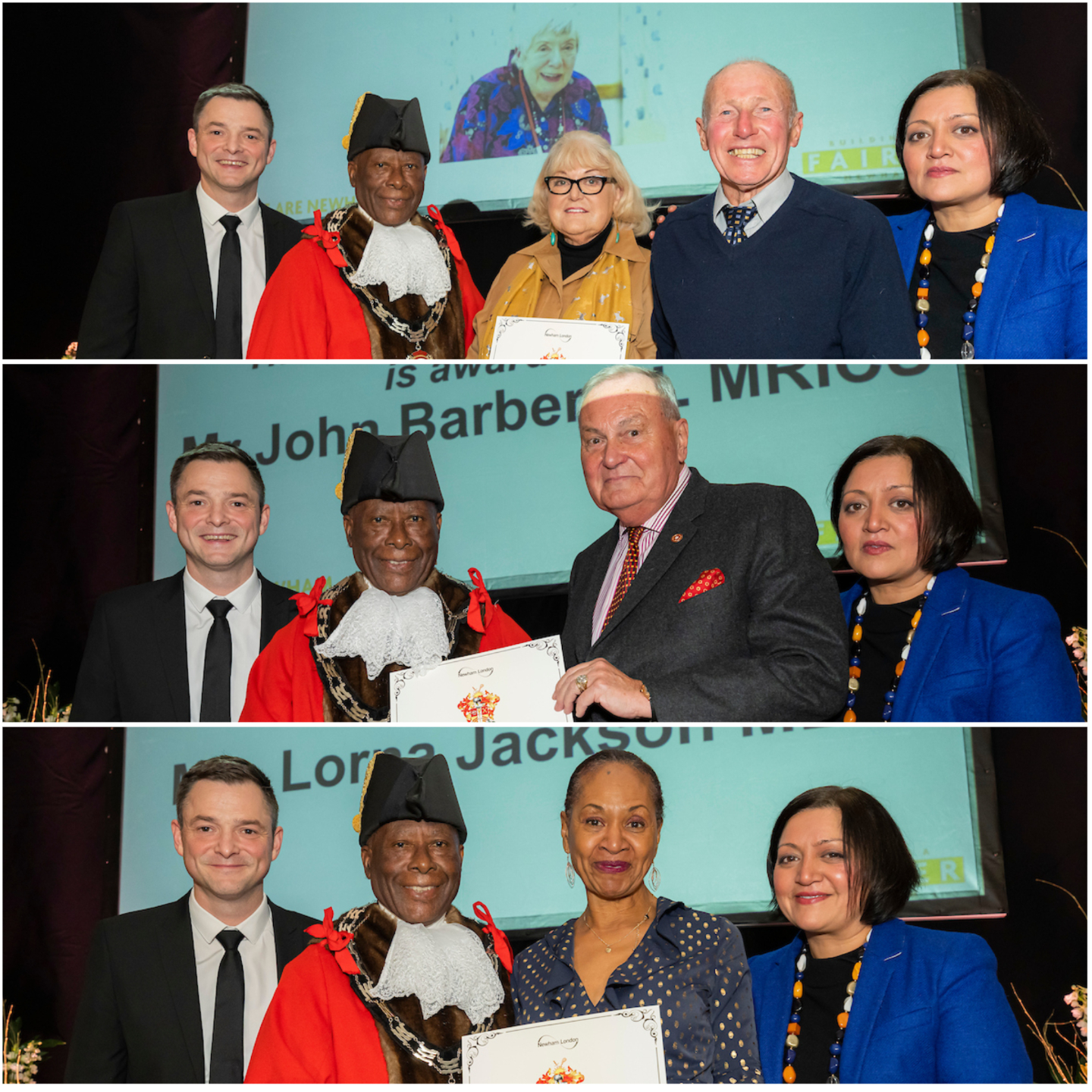 Award of Alderperson
Is awarded to Mrs Patricia Holland, former Newham Councillor. (pictured above)
Newham Civic Awards
The Newham Civic Awards highlight the diverse range of contributions that local people make to the life of the borough. The Civic Awards process puts local people at its heart by inviting them to make nominations for the various awards. Local people were involved as members of the Civic Awards Panel who made recommendations to the council.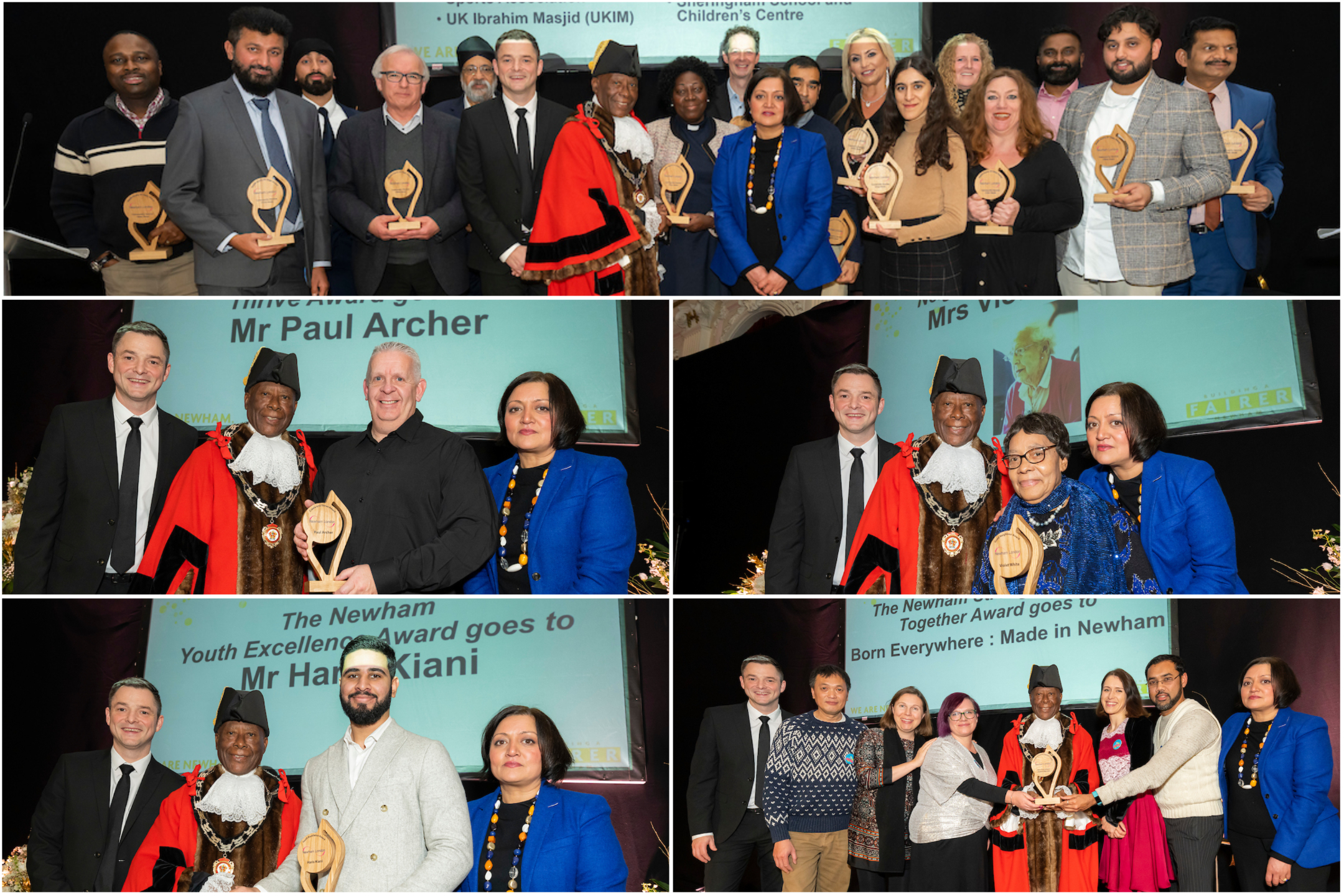 Civic Awards winners
Create and Thrive Award
The award recognises a person, group or organisation which has made an outstanding contribution to arts, culture or sport in the borough. This could have been through widening participation activities, or the direct delivery of culture or sporting activities and events for local residents.

Winner - Mr Paul Archer
Paul is recognised for his work in providing children and young people with disabilities with opportunities to participate in a variety of sports.

In addition, the awards panel particularly commended, Ms Sonia Quintero founder of the Newham Poetry Group and the Rosetta Arts organisation for their inclusive approach to the arts.
Good Neighbour Award
This award recognises unsung heroes who have been caring for people in their local neighbourhood, for example by helping people who are homeless or neighbours with errands, advice, support, companionship and friendship. This award also recognises individuals who have excelled in bringing people together from different backgrounds to improve their neighbourhood, tackle a local issue and foster community ties.

Winner - Violet White
Violet is a long term advocate of older people's rights and voices, having joined the Age UK East London's Group for Older People twenty years ago. Since then, the group has developed into the Newham Older People's Reference Group (OPRG) and Violet has co-chaired the group for many years.
Health Equity 50 Steps Award
This award recognises residents, groups and organisations which have committed to tackling aspects of health inequalities in the borough.

Winner: Community Vaccine Clinic Hosts
Throughout the Covid 19 pandemic various community groups hosted vaccination sessions at their premises, helping drive engagement and promoting vaccination uptake. Since February 2021, the groups helped deliver over 10,250 vaccinations at more than 440 pop-up clinics.

The groups were: Bonny Downs/NewWay, Ramgarhia Community Centre, Sri Murugan Temple, RCCG Stratford, Keir Hardie Church, East London Rugby Club, UKIM, Manor Park Islamic Cultural Centre, Minhaj Ul Quran, Shirdi Sai Baba Temple, Anchor House, UEL, Newham College, Sheringham School.
Stronger & United Together Award
This award recognises voluntary, faith and community groups and organisations which have brought together cultures and communities through local activities, projects, events or befriending and other activities, to deepen understanding and respect of the diversity that exists in Newham.
Winners - Born Everywhere: Made in Newham.
Born Everywhere: Made in Newham is a new community organisation, with over 300 members from diverse backgrounds. It promotes local environmental improvements and social and cultural activities, identifying neglected public spaces and seeks to find affordable solutions to make a greener and more cohesive environment. It also looks to find solutions that will reduce anti-social behaviour within the local community.
Youth Excellence Award
This award recognises young people in Newham who have excelled in civic, volunteering or social change activities.

Winner - Haris Kiani
Haris is dedicated to championing social mobility opportunities for young people from low-income backgrounds. He works with leading organisations, community leaders and local government, mainly at the Greater London level. He is active on various groups concerned with the needs of young people.