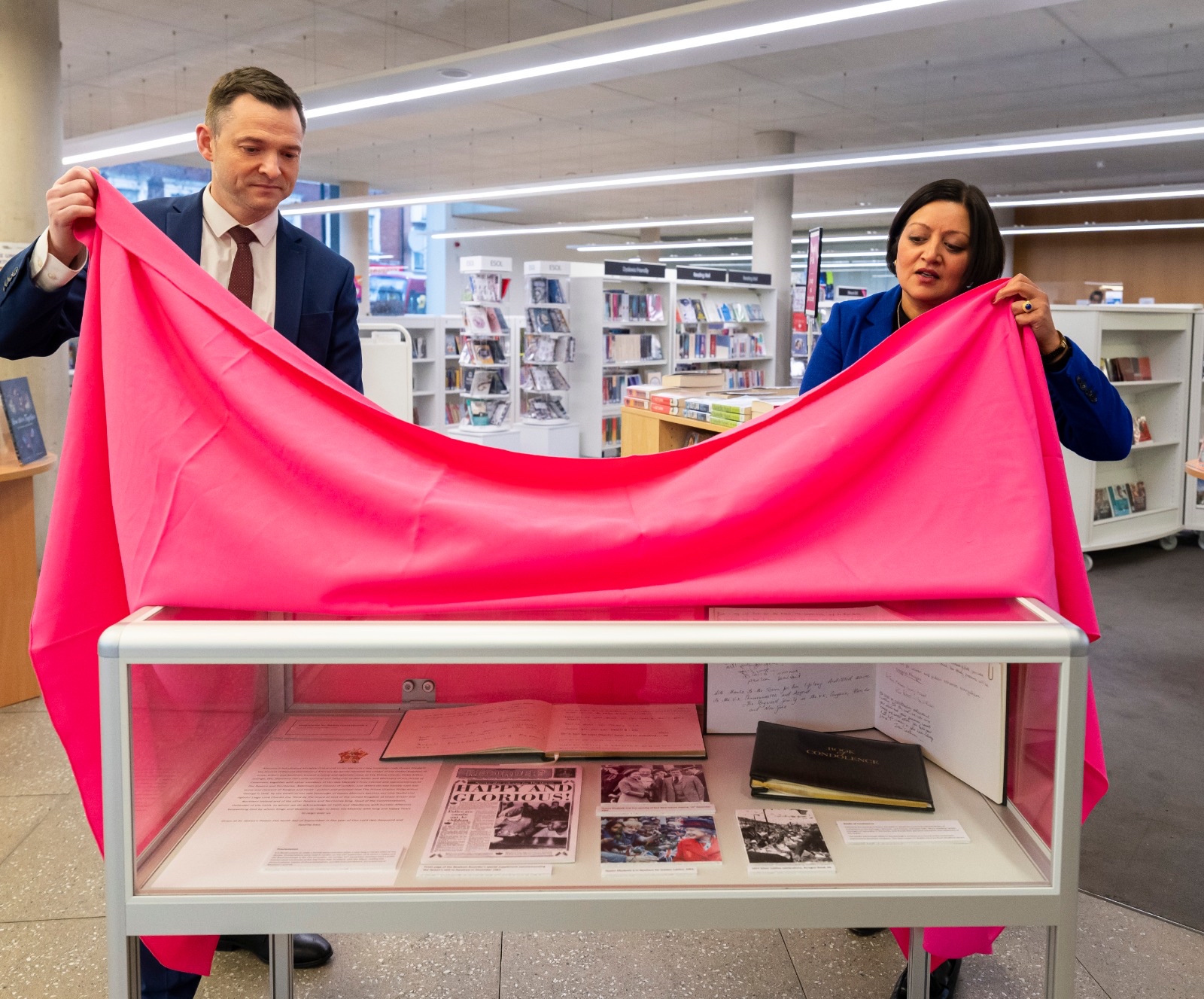 Display of tributes to be on display from 18 January to 14 March.
A display showing Newham residents' tributes to Her Majesty Queen Elizabeth II has been unveiled at East Ham Library by the Mayor of Newham, Rokhsana Fiaz OBE and the Council's Interim Chief Executive Colin Ansell.

Following the passing of Her Majesty in September 2022, Newham residents commemorated her legacy by writing messages of sympathy and thanks in public condolence books and by leaving cards and floral tributes at special sites across the borough.

Mayor of Newham Rokhsana Fiaz OBE said: "During the period of mourning, Newham came together in solidarity to share and support each other through what was a very difficult time for many. I found comfort in the many happy memories residents shared with me during this time.

"The Queen was much loved and appreciated by residents in Newham, and I was proud of how our Borough came together, both in solemn remembrance of Her late Majesty and then to proclaim the reign of King Charles III.
"This display is our token of appreciation in recognition of her life of dedicated service and unwavering duty."

The Council has collected this material for permanent preservation in Newham's archives as a legacy of cherished memories of Queen Elizabeth II and her long reign.

Items from this collection selected for display include individual books of condolence and the Proclamation of the King, alongside archive images of Queen Elizabeth visiting Newham.

The display will be in place from the 18 January to the 14 March and is available for all to view at East Ham Library. Items from the commemorative collections, including a slideshow of over 100 written messages of condolence, can also be viewed online.

If you are a Newham resident who would like to share your own memories or photographs of Queen Elizabeth you can get in touch with Newham archives at archiveslocalstudies@newham.gov.uk.