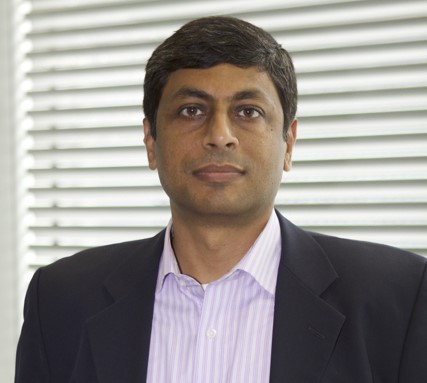 Amit Shanker has joined the LB Newham to take up the role of Assistant Chief Executive Officer - Chief Digital Officer, a newly created role to lead the digital transformation of the borough.
The Council has prioritised improving resident's digital experience which has been identified as critical to improving every aspect of the Council's service delivery and overall contribution to the ambitious four year plan of 'Building a Fairer Newham'.

Amit is an exceptional leader in digital delivery and joins the London Borough of Newham from the private sector. He holds an MBA from the London Business School and has over 20 years of international management experience including most recently as Chief Data Officer of JLL, EMEA and as Head of Data and Analytics at the Financial Conduct Authority.

Amit Shanker said: "This is a very exciting opportunity to bring the best of private sector learning into local government with chance to have fundamental impact on the way in which residents interact and access services. The London Borough of Newham is the most diverse and dynamic borough in the UK and I am looking forward to delivering improvements that are part of the journey to transforming resident experience, improving outcomes and delivering lasting value for money to the Council.'

Colin Ansell, Interim Chief Executive of Newham Council said: "Amit is a world class digital expert who brings second to none expertise into Newham and will support us as we deliver our corporate plan, particularly in delivering the Newham Sparks programme. His appointment is an important step within our reorganisation of the Council to meet the ambition of 'Building a Fairer Newham' And applying best thinking in digital to get things done for the benefit of residents and against our overall ambition for the borough. I am looking forward to working with him over the coming years.'

Amit began his management career at Microsoft, serving as a global consumer insights lead for MSN. He has led digital transformation at blue-chip firms like HSBC and Nokia, and driven the global expansion of one of UK's leading e-commerce start-ups using data and analytics. Amit will lead the digital, data and technology teams at the London Borough of Newham, responsible for every aspect of resident's and council staff's digital experience.