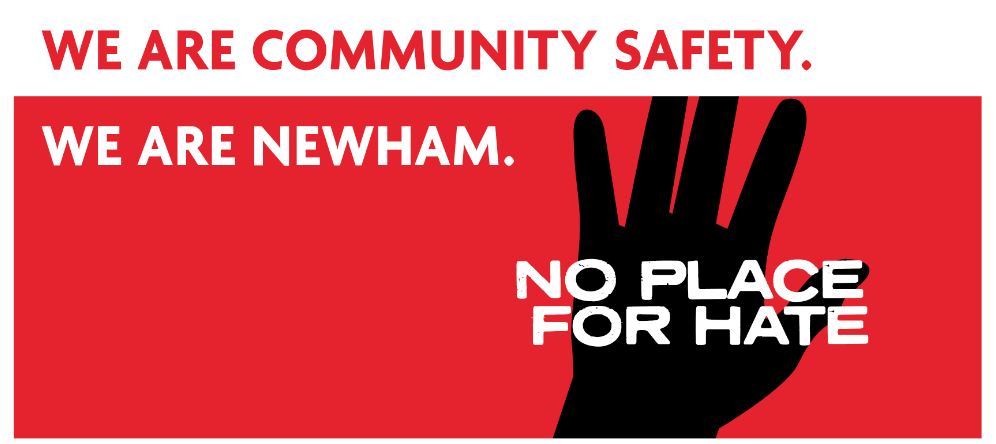 What are Hate Crimes?
Hate Crimes are criminal offences against persons and/or property which is motivated by hostility and prejudice against Race, Religion or Belief, Sexual Orientation, Disability and Transgender Identity.
What are Hate Incidents?
Hate incidents do not constitute a criminal offence but cause harassment, alarm or distress where anyone believes the victim has been targeted because of their Race, Religion or Belief, Sexual Orientation, Disability and Transgender Identity.
Reporting Hate Crime
Racist and Religious hate crime is the most reported hate crime in Newham. Many people are oblivious to what hate crime is and how it impacts lives. There is no place for hate in Newham and the council are determined to eradicate all forms of hate in our society. Newham Council have commissioned Stop Hate UK to provide everyone in the London borough of Newham with a reporting service and to help get advice and support on Hate crimes and incidents.
If you are a victim of, or have witnessed, a hate crime or incident, you can report it on the link above:
Remember - In emergencies, please immediately call the police on 999
Newham Hate Crime Strategy (PDF)
You can read our No Place for Hate in Newham 2022 – 2025 strategy online. This plan outlines our approach to working with our partners and local communities to ensure that hate has no place in Newham.

Useful Links
Metropolitan Police - Reporting Hate Crime
Newham Council - Disability Hate Crime
Stop Hate UK
Hate Crimes, Mate Crimes and Cuckooing
How to report a crime
Contact us
Your opinions on how the strategy might affect your neighbourhood are welcome. We would appreciate your feedback on the strategy's main goals, suggested courses of action, and potential contributions from you and/or your community to its implementation.
You can contact us by writing to
Community Safety Partnership Team London Borough of Newham Newham Dockside
1000 Dockside Road London
E16 2QU
Alternatively you can email us at NoPlaceforHate@newham.gov.uk