Mr Blue Sky
Location: 97 - 115 High Street, Plaistow
Designer: AOC Architecture Ltd
Status: Installation completed August 2022
Project Description:
Improvement works to Plaistow Broadway includes a cloud sculpture, redecoration of the canopy and a new bench.
The theme of 'clouds' was selected by local residents in reflection of local history. The person who named the three principal categories of clouds (Cumulus, Stratus and Cirrus) was a Plaistow resident and business owner.
Before Installation: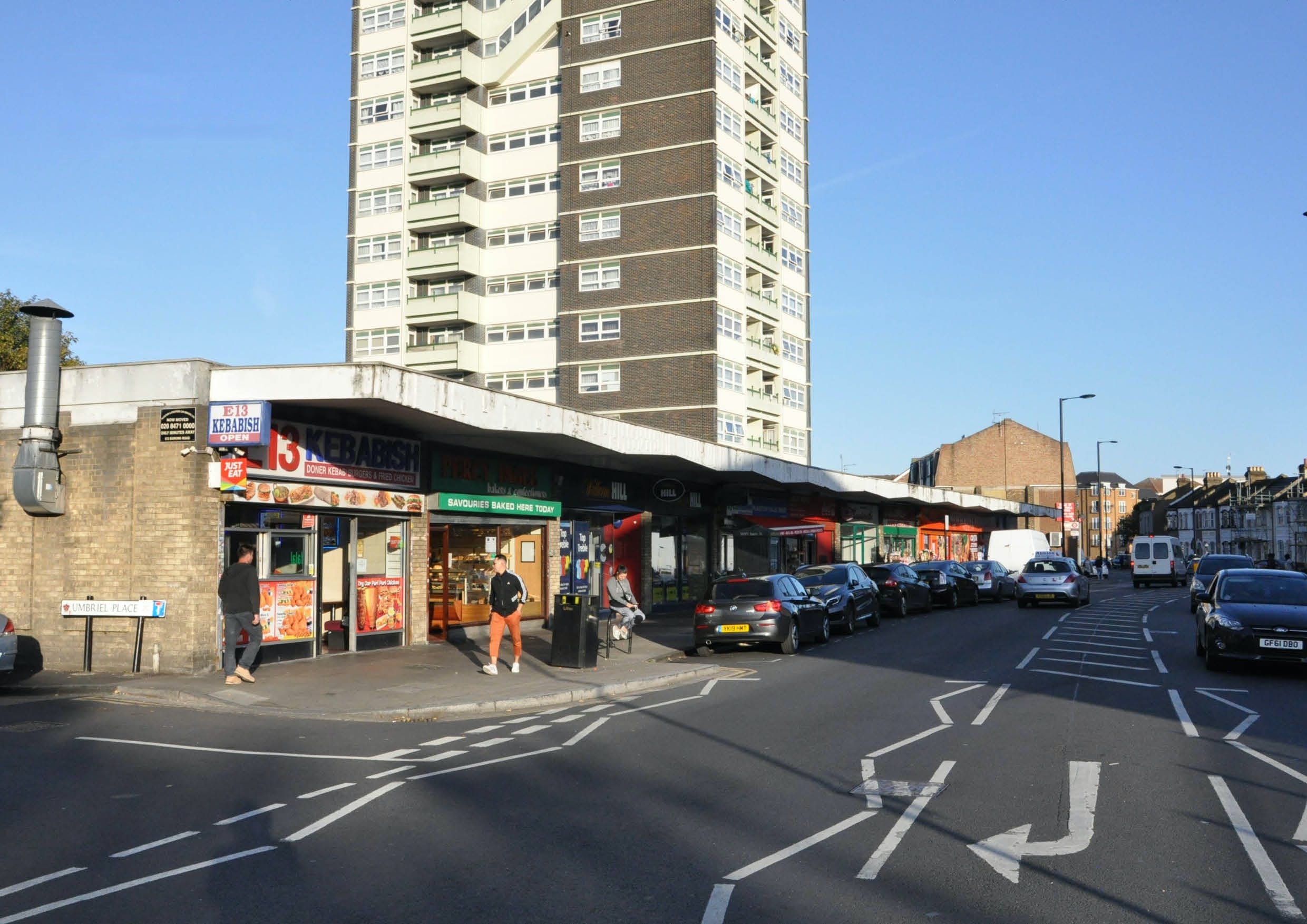 After Installation: