Support available for Newham residents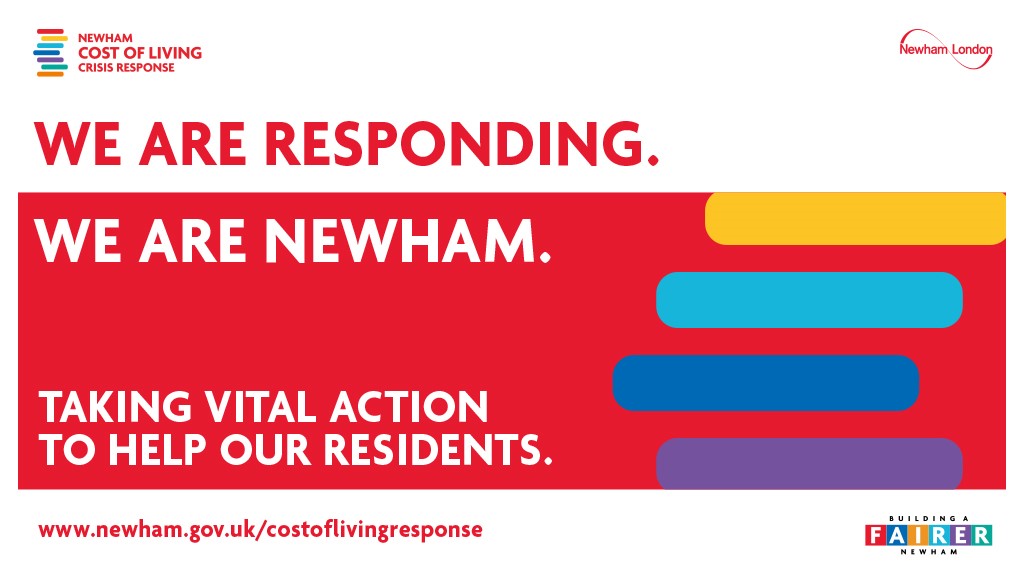 Find out more about support available for Newham residents.
Our Newham Work

Our Newham Work has been designed to help Newham residents into work. Whatever your level of experience, we can provide support and advice about your next step.

Our Newham Money

Our Newham Money offers support to Newham residents who may be struggling with debt or the everyday cost of living.

It is a free confidential service and here to help you secure financial wellbeing.

Find out more about our Newham Money
Newham Food Alliance

If you or someone you know is experiencing financial challenges that are preventing them from getting the food they need the Newham Food Alliance may be able to help.

The Newham Food Alliance is an open collaboration between partners who reach thousands of residents each week with food parcels, meals and other support.

Find out more about the Newham Food Alliance and refer yourself or someone you know

Homelessness Prevention and Advice Service (HPAS)

The help we can provide includes:

Mediation between you and the person who has asked you to leave with the aim of keeping you in your home
Advising you on your rights of occupation
Referring you to someone who can give you work, debt and benefits advice
Advising you on how to find somewhere else to live.

FInd out more about Homelessness Prevention and Advice Service (HPAS)

Our Newham Business & Enterprise

It's clear from recent reports from the Office for National Statistics that consumer confidence is low and this is because of the cost of living crisis. Retail sales dropped overall by 0.5% in May, with food spending down by 1.6%.

The impact can be clearly felt by businesses, with online recruitment advertising decreasing in all regions; the largest decrease occurred in London – 6%. Furthermore, 76% of businesses say they have concerns around inflation.

Find out more about running your commercial fleet efficiently, lowering your cost of recruitment, a checklist of what you can do to make necessary hard decisions and the additional support available to you and your business during these challenge times on our cost of doing business webpage.