This page covers the role of the First Citizen and how to invite Cllr Vaughan to your civic event or activity.

Newham Council has elected Councillor Winston Vaughan as its new Chair and First Citizen.
At the Annual Meeting of Council held on 25 May 2022 it was resolved that Councillor Winston Vaughan be re-elected as Chair and Councillor Salim Patel elected Deputy-Chair, of the London Borough of Newham Council for the 2022/2023 Municipal Year.

Councillor Vaughan, who represents Forest Gate South Ward, is highly experienced in public office, having served as a councillor for 23 years.

As the Council's Chair and Newham's First Citizen, he has a ceremonial role, representing the borough at community events and activities as well as chairing full Council Meetings, while the executive leadership of Newham remains the responsibility of Mayor Rokhsana Fiaz.

Putting himself forward for the role, Cllr. Vaughan said he would bring personal strengths of "experience, discipline and fairness" and cited extensive experience as a trade union branch officer and in setting up and chairing an ethnic minority advisory committee.

As a Newham councillor his many positions have included serving on Overview and Scrutiny Committee as a scrutiny chair and chairing a number of scrutiny commissions, most notably on health and social care. He also served on a Government Employment Tribunal Panel for 13 years, and is Chair of the Board of Directors of Newham Voices, a publication that described him as "the face of Newham".

After his election at the Council's Annual Meeting, Councillor Vaughan, who has since chosen to support the charity Hibiscus Housing Project during his time in office, said: "It's a great privilege to represent the Council and I'm really looking forward to busy times ahead." Councillor Mumtaz Khan, who represents Green Street West Ward, was elected Deputy Chair.
Invite the First Citizen to your event
If you would like the First Citizen to visit an event you are hosting, give out some awards or come to anything else that is happening in the borough, please complete the invitation form.
For a word version and for all other correspondence for the Chair of Council please email Civic.Ambassadors@newham.gov.uk

Download Invite the First Citizen Document (Word)
Download Invite the First Citizen Document (PDF)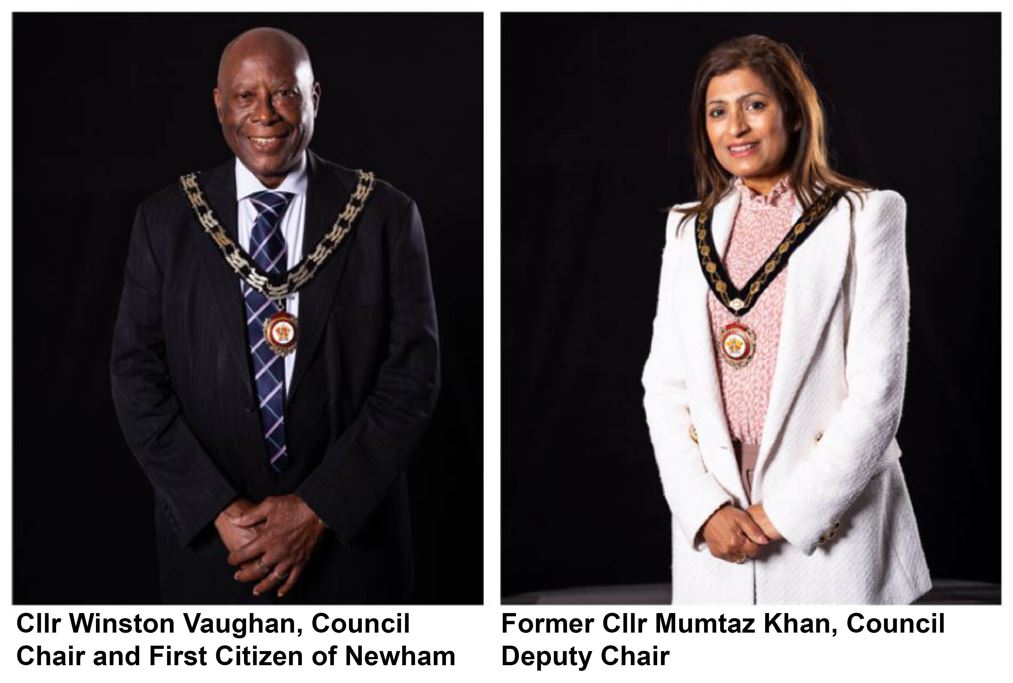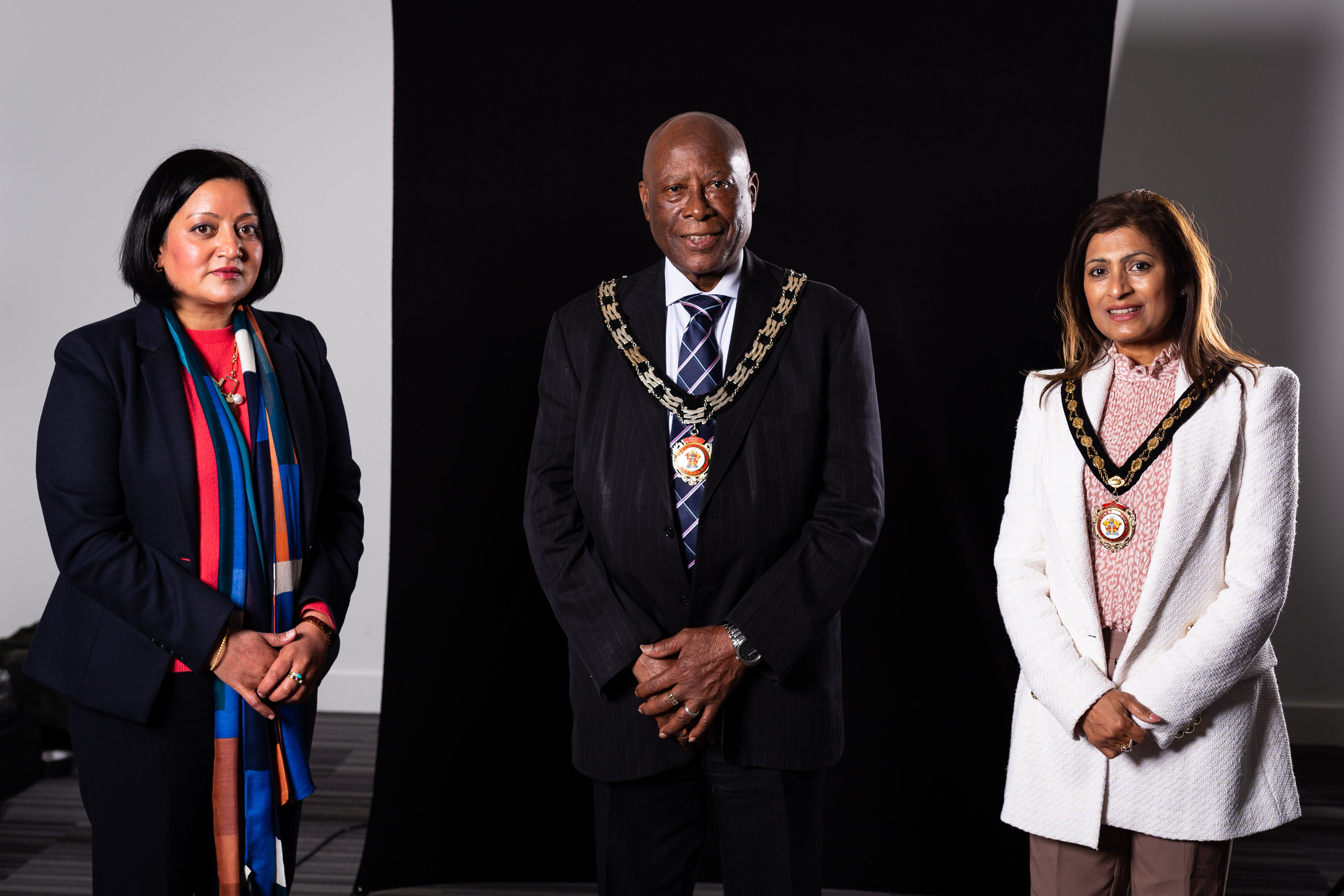 The Directly Elected Mayor of Newham Mayor Rokhsana Fiaz with the Chair and Former Deputy Chair of Council.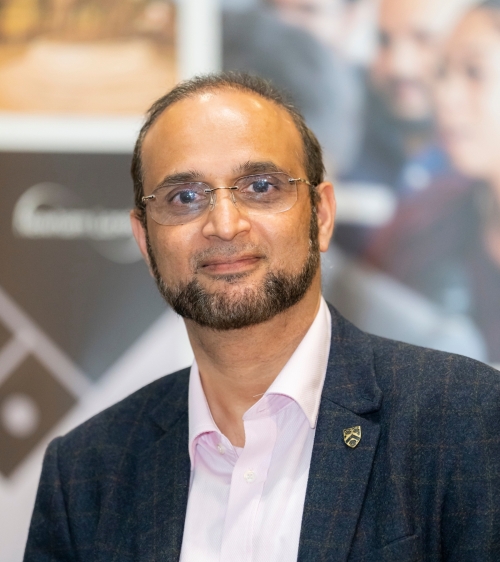 Cllr Salim Patel, Current Deputy Chair of Council