Celebrating the Olympic and Paralympic Legacy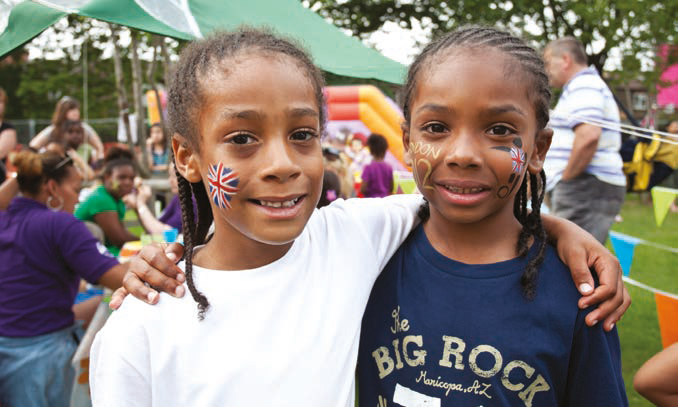 On 27 July 2012 Newham was at the centre of worldwide attention. More than 41,000 people flocked to Stratford Park and East Ham's Central Park to watch the spectacular opening ceremony of the Olympic Games on giant screens. Over 1,000 of our residents were involved in the opening ceremony including 230 children from seven schools.
On 29 August the excitement continued for the Paralympic Games and over 100,000 residents lit the route through the borough to the park with their own lanterns.
We witnessed an extraordinary six weeks of Olympic and Paralympic sport and we're looking back – at the memories, the anecdotes and the legacy of London 2012 but also looking forward 10-years on as we build a fairer Newham to achieve the promise of the Olympic Legacy as too many of our residents were left behind.
Upcoming events:
Free Olympic and Paralympic sports for children and young people with activeNewham
From 25 July till 26 August children and young people under 16 can come and try a variety of Olympic and Paralympic sports with activeNewham for free! Sports include taekwondo, football, basketball, tennis, badminton and many more. More information can be found on page 8 of our Summer 22 Holiday Programme www.newham.gov.uk/summerprogramme

Newham Unlocked Festival
10 years on from the London Olympics, Newham Unlocked Festival is coming to town! Over five Saturdays from 20 August, Newham Unlocked will tour the borough with a bespoke line up of live performances, DJs, cabaret, food and will provide residents and visitors with a sizzling summer of celebrations. Inclusivity is at the heart of the festival, creating spaces to encounter joy, community and the unexpected. Find out more on the Newham Unlocked Festival Website.
StreetGames and London Youth Summer Celebration MultiSport Festival
StreetGames and London Youth Summer Celebration Newham organisations are invited to celebrate 10 years since London 2012 by bringing children and young people to the StreetGames and London Youth Summer Celebration MultiSport Festival. Children and young people will have the chance to take part in over 25 different sports! Book your organisation in early to avoid disappointment.
Dates: Thursday 25 August
Time: 10.30am-4.30pm
Place: CopperBox Arena, Queen Elizabeth Olympic Park, E20 3HB
Age: 8-18 years (children and young people must attend with an organisation). Book your place