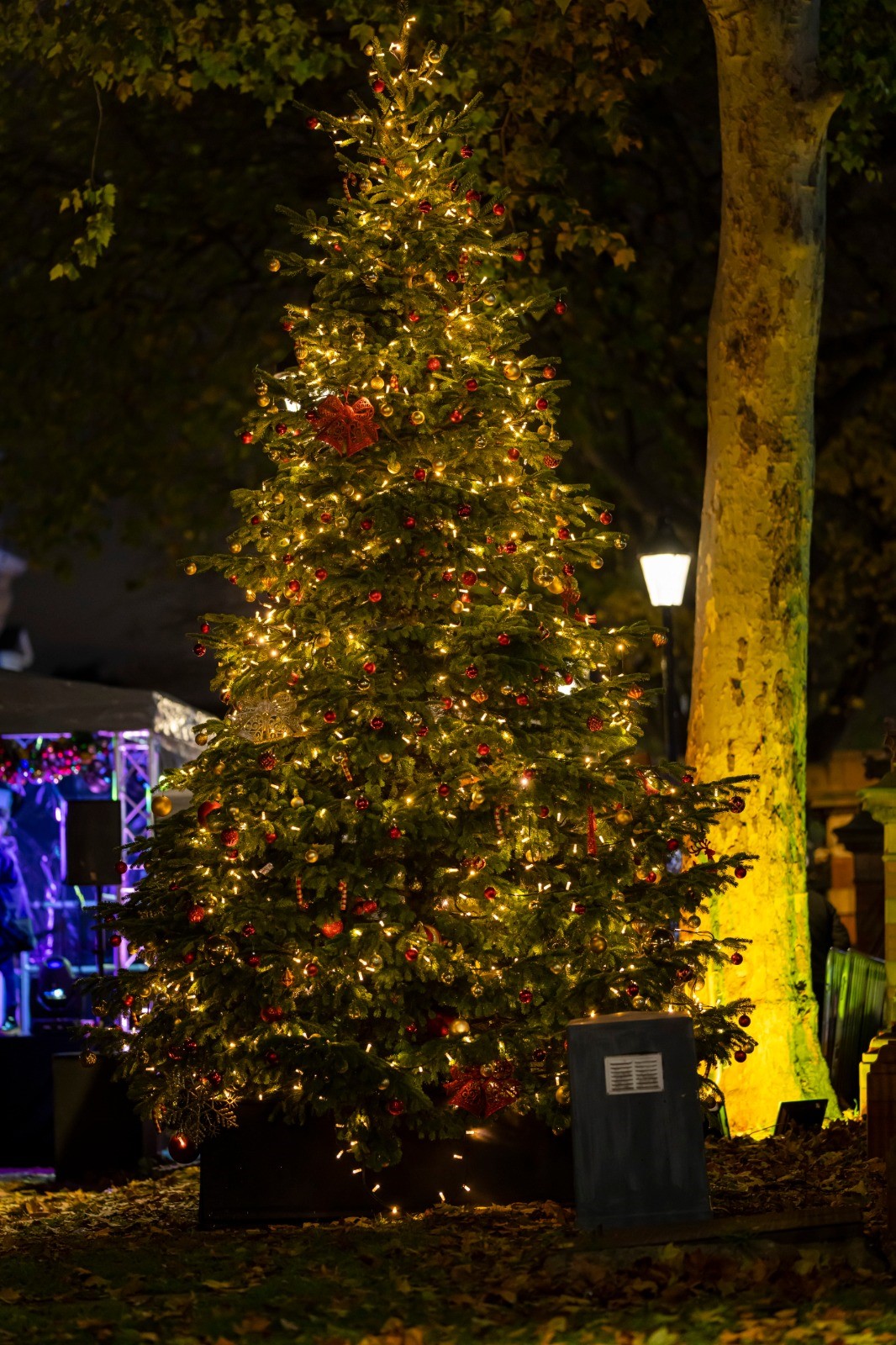 Mayor declares We are Together at Christmas as the first in a series of magical lights switch-ons kicks off the season
East Ham Town Hall hosted the first in a series of Christmas lights switch-ons this Saturday to kick off the We are together at Christmas campaign in Newham.
The festive spirit was in full flow as Newham residents ushered in the festive season by lighting up the Christmas Tree at East Ham with Mayor Rokhsana Fiaz.
Residents enjoyed plenty of hot chocolate, performances by Oompah Brass, St Anthony's Church Choir and Nelson Primary School, a Santa's grotto, face painting and crucially a sense of Christmas togetherness.
This was the first of a series of switch- ons that will take place right across the borough bringing people together and spreading light and joy in difficult times. For more information about other events coming up visit Christmas light switch on events – We Are Together At Christmas – Newham Council.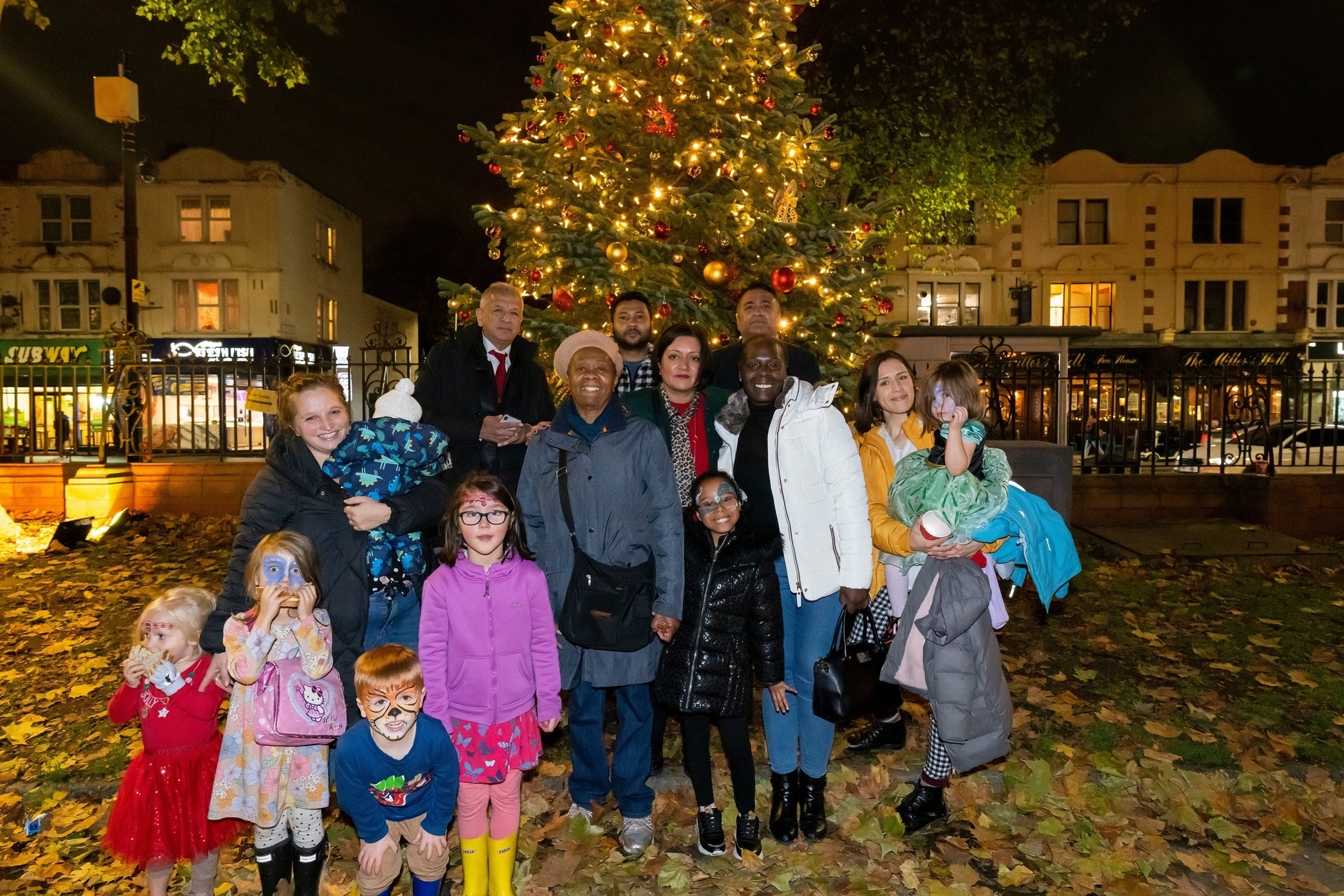 Hold a Christmas Lunch - Support event on Thursday November 24 and Wednesday 30 November
From 12 – 17 December, we would like you to join us in holding a Christmas lunch. There is support and help available in order to do this, with online and face to face workshops organised with the council's partner, More Human.
Join the free online workshop (ZOOM) on Thursday 24 November
There is also an in person workshop taking place on Wednesday 30 November at Stratford Library from 1.30-3pm.
Christmas can be a difficult time for people and, with the Cost of Living Crisis, this year it could be even harder. To help, the Council is organising a campaign to bring our communities together that includes Christmas light switch on events, and from Monday 12 December to Saturday 17 December, a coordinated series of Christmas lunches. Newham's 'Big Christmas Lunch' week is supported by the Eden Project and aims to encourage voluntary groups, business partners and others, with the Council, to host a Christmas lunch for those who may not be able to celebrate this year. To find out more, and take part in 'We are Together at Christmas' check out the resources shared on our Newham's Big Christmas Lunch Week, 12 – 17 December page.
For more information and support Community Network Developer, Lucy Abbott, from The Eden Project is happy to help anyone get started planning their event and can provide additional support and resources. You can contact Lucy via labbott@edenproject.com
The Council has partnered with the Eden project, a local social enterprise that brings people together to join in community, friendship, and fun. Eden project has put together resources to help support you to plan and deliver a lunch. View the pack on our website or visit The Eden Projects website for more amazing ideas.