ChatHealth
Digital platform helps Newham children and young people access confidential health and wellbeing advice
The ChatHealth digital platform was launched this year by the council's Children's Health 0-19 and HeadStart Service – providing a confidential health and wellbeing text messaging service for 11-to-19-year-olds.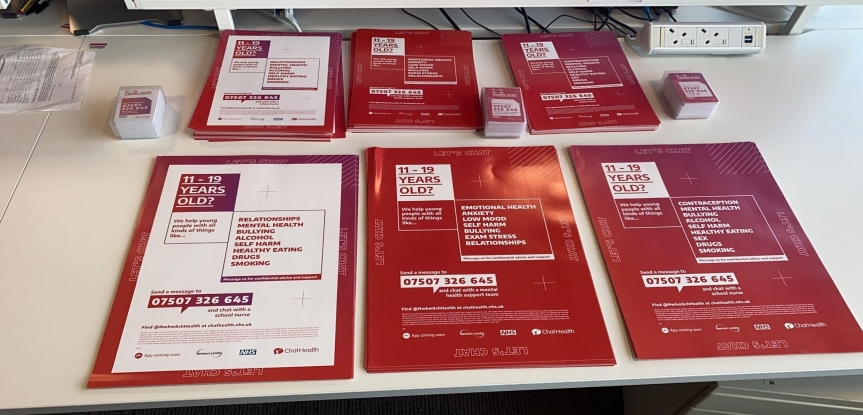 ChatHealth is a quick and easy way for young people to access advice and support with health and wellbeing, including (but not limited to) emotional health, bedwetting, sleep, sexual health, healthy eating and oral health.
Heather Robinson, a Brighter Futures' Manager for the School Health and HeadStart Service, said: "We wanted to raise awareness and increase access to the school health service as well as improve the support we provide to the young people of Newham so we decided to do this through embracing technology.
"The main aims of the service are to help children and young people build a foundation of good relationships and experiences with healthcare services at a young age that can last a lifetime."
Heather added: "The ChatHealth digital platform allows us to provide confidential and anonymous healthcare support in a way that is convenient and relevant for children and young people and removes the barrier of children needing to ask a parent or carer or speak to a member of school staff.
"We want to spread the message that there is no such thing as a silly question, especially when it comes to our health and emotional wellbeing. We want share the facts and demystify health."
ChatHealth has been promoted in schools, GP surgeries, health centres and Newham Youth Zones so far this year.
Children and young people can access Newham's ChatHealth service by sending a text message to 07507 326 645.
A qualified health professional will respond to messages Monday to Friday between 9am and 5pm (excluding Bank Holidays). Messages will be responded to within 24 working hours.