The Summer Reading Challenge 2021
Summer reading a hit with Newham children and young people
Children and young people in Newham embraced the Summer Reading Challenge, a national initiative to encourage children to read for pleasure during the summer holidays.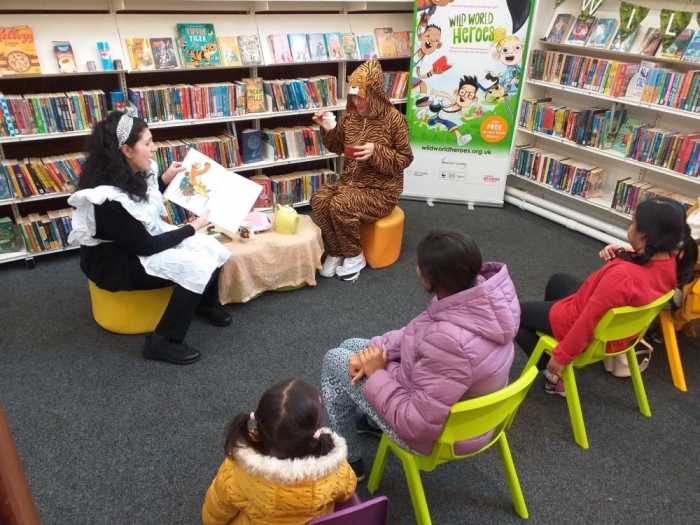 The inclusive initiative, led by The Reading Agency and delivered by public libraries across the borough, engaged more than 38,000 children and young people in Newham.
Deborah Peck, Library Development Officer, said: "Rewards and incentives were awarded to children for every two books they read and they received a medal when the target of six books was reached.
"Certificates were awarded for all those who completed the Challenge and presented in school assemblies in the autumn term."
Newham Libraries were this year involved in a pilot scheme with the Reading Agency to improve accessibility of the project for children, particularly in disadvantaged areas."
Working with Information Governance and Pupil Services, Newham has pioneered universal library membership, creating a case for Legitimate Interest as part of post-Covid recovery.
Data held within the borough was used to create a library card for all children attending a Newham primary school and those who were due to start school in September. All of these children were joined up automatically to the Summer Reading Challenge, and Challenge resources were given to all children through their schools.
Deborah said the Challenge resulted in improved partnership working with Newham primary schools and greater awareness of the library offer for parents and carers of primary-age children.
She added: "Additional benefits included children gaining empathy skills gained through reading, awareness of themselves and others, and of the wider library offer for families including homework clubs and holiday activities."