BBC Year of the Novel: Novels that Changed our World programme
Young refugees find solace in Newham libraries
Newham Libraries were awarded much-needed funding for their efforts to break down barriers and improve access to library services for young refugees and their families.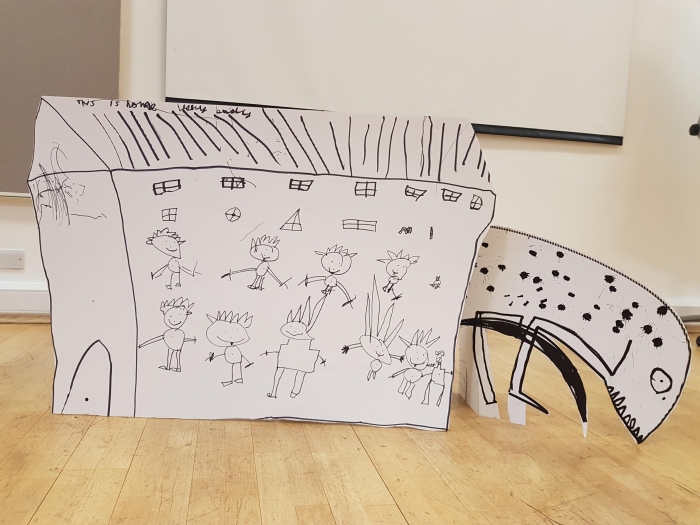 The BBC Year of the Novel: Novels that Changed our World programme funds library activities, events and partnerships designed to celebrate the novel and promote the joy of reading, particularly for new and diverse audiences.
Deborah Peck, Library Development Officer, said: "Funding has already been used to bring together young refugees, their families and local artists for a series of library-based workshops focussing on visual art and stop-motion animation – it was a fun way to introduce them to library services.
"This was made possible with the help of the team at Dost Centre for Young Refugees and Migrants, who encouraged and supported young people from their weekly youth club and English for Speakers of Other Languages (ESOL) classes to access these workshops. For some, it was their first time in a Newham library."
Their creations, along with a video address by Newham's Deputy Mayor Councillor Charlene McLean were shown at a special event at Stratford Library on 30 September.
The showcase, chaired by a young Syrian refugee who took part in the project, ran alongside an author event featuring children's writers Onjali Rauf and Sita Brahmachari.
Onjali, who grew up in Newham, wrote the award-winning novel, The Boy at the Back of the Class, about a young Syrian refugee.
She told the event: "Libraries are so important. As a child, my mum took me to East Ham Library every week and I discovered so many books and authors there".
Her book has been widely read in primary schools and is an important novel for helping to create empathy and awareness of the plight of refugees.
In terms of next steps, Deborah said: "We want to build on what we have achieved this year and have submitted a bid for legacy funding which we hope will support the delivery of ESOL classes for young people within our libraries.
"We have also submitted an application for 'Library of Sanctuary Award' so that Newham libraries are recognised as a safe, inclusive and welcoming place for refugees."