Request a cycle parking
The London Borough of Newham is committed to increase cycling opportunities in the borough to tackle traffic congestion, improve air quality, promote physical activity and improve accessibility.
Our commitment includes promoting cycling as a serious transport alternative, and with the continuing growth in numbers of people who cycle, we recognise the need for safe and secure cycle parking for Newham residents.
Types of bike parking
Bike Hangars
Bike hangars are communal bike lockers with space for six bicycles. Each Bike hangar unit occupies less than one car parking space. Local residents can rent a cycle parking space in the hangar by paying a fee and key deposit to the key management company.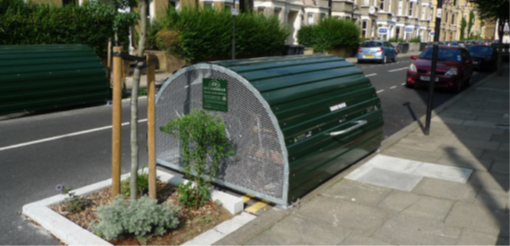 Sheffield stands
Bicycle stand consisting of a single inverted U-shaped metal bar that is mounted onto or embedded into the ground.