Our projects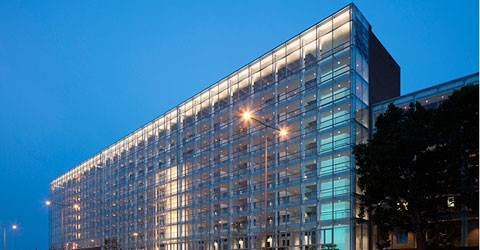 Newham Building Control surveyors retain varied experience to undertake all manner of inspection work to residential and commercial developments. The team is composed of skilled individuals with a contingent having obtained corporate membership to their respective institutions, and also sitting on various industry leading panels.
Continuous training and sharing of knowledge is promoted to keep abreast of all technical matters. Our mission is to get your project off the ground smoothly as possible with the assistance of our dedicated surveyors and technical support group.
Award-winning
The borough has witnessed the construction of award-winning structures which Newham Building Control will have been a part of, and assisted with building regulations approval. We offer a prompt and efficient service, and inspections can generally be accommodated within 24 hours. We can run through the processes involved and offer pre-commencement advice to ensure an efficient start to your project.
Newham Building Control works closely with the Fire Authority, and will endeavour to work with you to get a satisfactory outcome under the requirements of the Regulatory Reform Order (RRO 2005). Our in-house engineers can assist with sophisticated designs to ensure your competitive edge is maintained.