Apprenticeships/internships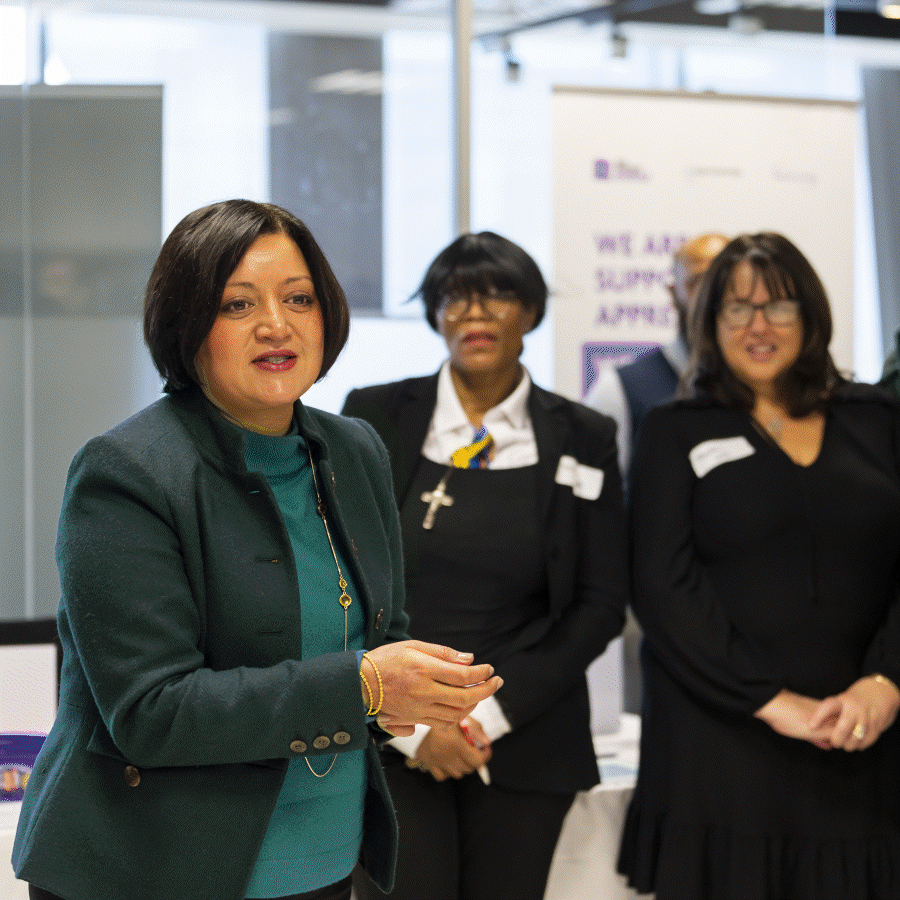 What is an apprenticeship?
An apprenticeship is a genuine job with an accompanying assessment and skills development programme. It is a way for individuals to earn while they learn, gaining valuable skills and knowledge in a specific job role.
Employing an apprentice is easier than you think and there is financial support and help available from the government. Apprenticeships help bring valuable skills to your business with the government's support.
You can employ apprentices at different levels, from school leavers to university graduates, to people of any age who want to further their careers or change career direction completely. You can hire someone new or upskill an existing employee.
You can view our 'Introduction to apprenticeships' session below designed for anyone considering a new career path through an apprenticeship scheme.
To find out why now is a great time to invest in apprenticeships, please review our employer led webinar session below that took place during the National Apprenticeship Week, which covered the following: what an apprenticeship is, the benefits to you as an employer, the actions you would need to take along with an in-depth look into the apprenticeship levy and what it means for you as a SME and how you can take advantage of this offer.
Benefits of hiring an apprentice:
Your apprentice will make valuable contributions
You can fill skills gaps in your organisation
If you can't find a standard to meet your business needs, you can help develop one
They create opportunities to bring in new talent at any level
Upskill or retrain current employees
You can work with your provider to deliver training flexibly
Free online tools make it easy to manage your apprenticeships
Paying your apprentice
You're responsible for paying your apprentice for their normal working hours. You must pay them at least the National Minimum Wage rate depending on their age and the year of apprenticeship training they're in.
The rates from April 2023 are:
| Apprentice | 16 to 18 | 19 to 20 | 21 to 22 | 23 and over |
| --- | --- | --- | --- | --- |
| In first year | £5.28 | £5.28 | £5.28 | £5.28 |
| After completing first year | £5.28 | £7.49 | £10.18 | £10.42 |
Funding
You can get help from the government to pay for apprenticeship training.
Employers can receive an additional payment of £1,000 if the apprentice starts the apprenticeship aged:
16 to 18
19 to 25 years old with an education, health and care plan
19 to 25 years old and they used to be in care
19 to 24 years old and has an education, health and care (EHC) plan provided by their local authority or has been in the care of their local authority.
If your apprentice is eligible, your training provider will give you the payment in 2 instalments of £500. You will get the first payment after 90 days and the second one after a year.
To find out more click here.
Find out what funding could be available towards your apprentices training costs
View a list of training providers (PDF)
Receiving a transfer of levy funds
Employers who pay the apprenticeship levy can choose to transfer any unused funds to another employer, using the apprenticeship service. This would help them to pay for apprenticeship training and assessment.
You can find employers who may want to transfer funds by:
speaking to training providers
working with employers in your supply chain
getting in touch with employers in your industry
working with regional partners.
A levy-paying employer can transfer a maximum of 25% of their levy funds.
To read more about apprenticeship levy click here.
Internships
Royal Docks' Internship Programme
The Royal Docks' Internship Programme gives more local businesses the opportunity to work with quality Interns from around the Royal Docks. If you are a small to medium sized business seeking to take on an Intern between 18-30 years old, on a subsidised London Living wage salary (up to 50%), then we can support you in creating a placement to provide the young valuable skills, experience and knowledge during a 12-month placement.
To take part please contact RDInternships@newham.gov.uk